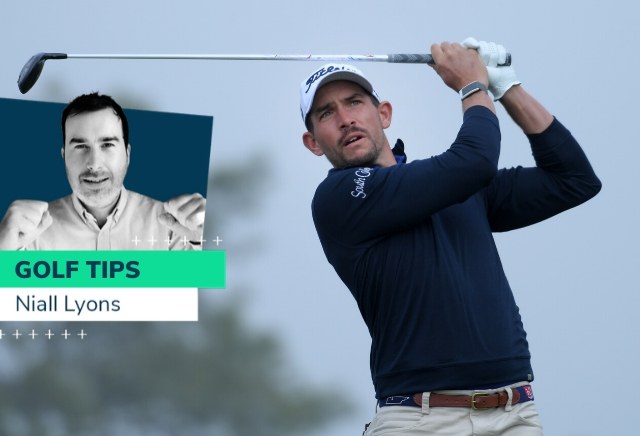 Our Golf expert, Niall Lyons, has five tips for the Workday Charity Open starting Thursday.
Workday Charity Open Outright Winner
We plough on in search of the winners enclosure having had two different three figure pokes lead after two separate rounds last week. We had plenty of bases covered bar the one we had covered the two previous weeks. As I mentioned last week Bryson winning at 7/1 was painless enough to let it pass by, but pipping Wolff at 125s just made it all the more painful. We are used to these tales in golf punting though and each one sits easier on me as we progress knowing there are winners around the corner.
We head to Dublin, Ohio this week and the Muirfield Village course that holds the Memorial. This is a dress rehearsal for the main event next week with both the Memorial and this using the same track. This week we see slightly different tee boxes and the rough shortened a little. I'll be treating it more or less the same as the Memorial with the heightened possibility of a bigger price winner this week in comparison to next week. Hitting small targets with approach shots will remain the key here regardless of course set up.
After Collin Morikawa's mishaps on the greens at the Charles Schwab it is no surprise he struggled for a couple of events. A missed cut last time out is probably not a huge negative as the talk around him making every cut since joining the tour was increasing, and that added expectation couldn't have been great. Now he arrives at Muirfield and surely must have a decent chance of going well these two weeks. Scrambling importance here is less than the pga tour average and greens in regulation and proximity take centre stage. These are the types of courses we expect Morikawa's game to translate. As ever he will face pressure on the greens if in contention at the weekend and that may become an issue. However, on courses where this importance is less than the tour average he must be considered. He is facing most of these courses for the first time in the professional environment and has done extremely well so far so I'd not consider his lack of course experience an issue here. I've had him earmarked for this event for a while, but the last two events have been put a slight dampener on my enthusiasm. Hard to hop off now though having had him in mind for this. I'll take the risk.
1.5pts each-way C.Morikawa 33/1 (1/5 8 places)
Collin Morikawa - 1.5pts e/w @ 33/1
Rickie Fowler showed a fair amount last week on route to finishing 12th at the Rocket Mortgage. His stats have been getting better week on week since the return to action and if he continues in this fashion a win can't be too far away. He has finished 14th, 8th and 2nd here the last three years having only shot one round bigger than 72 in his last 16 visits to the course. The bookies are lively to his chances with 30/1 being the top quote. I expected a shade bigger but nevertheless every bet does not need to be value in this game. His tee to green game was excellent last week which bodes well for the task here starting Thursday. Adam Hadwin is another who holds a serious chance here this week but quotes of around 45/1 are of very little interest.
1.25pts each-way R.Fowler 30/1 (1/5 8 places)
Rickie Fowler - 1.25pts e/w @ 30/1
Jason Dufner has won here few years ago and has had plenty of very impressive rounds around Muirfield Village. He finished 7th here last year with a 40th-MC run in. Truth be told he can turn it on here and having recorded multiple mid 60s rounds here down the years looks one of the more tempting three figure pokes this week. I'm fully aware he may be absolutely useless as is mostly the case with Dufner lately. Nevertheless, previous to last weeks missed cut he had made 7 on the trot which was a run of consistency missing in Dufners game for a fair while. Solid tee to green merchants with questionable putting have notoriously gone well here down the years and Dufner is no different. Week one here will play easier than week too and the slower greens may help him throw another decent performance in here.
0.75pt each-way J.Dufner 150/1 (1/5 8 places)
Jason Dufner - 0.75pts e/w @ 150/1
Scott Stallings joint lead after day one last week and I'll take another chance on him this week after more encouraging signs at the Rocket Mortgage. The majority of approach shots here come in from 175-200 and 200+. The longer he is away from the hole in recent events the more proximity he has gained on the field. This is a good sign for Stallings upholding some recent form. I find no reason to desert him after another solid effort last week and I'll have a few quid each way.
0.75pt each-way S.Stallings 100/1 (1/5 8 places)
Scott Stallings - 0.75pts e/w @ 100/1
Kyoung-Hoon Lee has already been selected by a wily young fox named Coley, and I can't leave him off my list after ticking plenty of my boxes. As I pointed out on Twitter a week ago I'll be taking more time with my previews instead of rushing on a Monday to get the preview ready for Tuesday morning. I've felt some of the decisions were rushed. This time I miss out on a price. However, if I like a golfers chances it seems absolutely absurd not to back at 200/1 having missed out on 300/1. Imagine the grief on Monday if he won and I refused to get involved because he had already been backed. Anyhow, onto his chances. He ranked second in Strokes Gained Approach last week in Detroit and a similar effort should see him involved here at some point. He was cruising here last year on debut going 68-67-72 before succumbing to a disappointing 79 on Sunday. There were enough signs though to suggest he took to the place last year and that strong approach performance last week suggests he has a better chance than most around him in the market of outperforming his odds.
0.75pt each-way K.H Lee 200/1 (1/5 8 places)
Kyoung-Hoon Lee - 0.75pts e/w @ 200/1