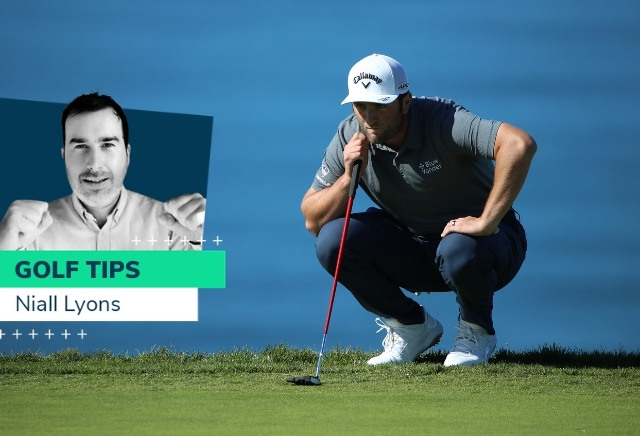 Our golf expert brings you his preview and predictions for this week's PGA Tour event, the Genesis Invitational.
Genesis Invitational - Winner
Riviera In Los Angeles has long since been the host for this, one of the most prestigious events of the calendar year. The field doesn't disappoint and probably will turn out to be the strongest field of the year outside the majors. The tree lined track is challenging off the tee with fairways notoriously hard to hit. Kikuyu rough awaits errant shots and can cause huge problems. Being blocked out by trees is another factor for those straying from the tee. Despite it being a challenging off the tee it hasn't stopped the bombers making hay here over the last number of years. Bubba, Dustin and Holmes have shared 5 of the last 7 events here and there is no doubting the sluggers will have a significant advantage. Mickelson obliged a few times also as well as fellow Masters champions Adam Scott, Mike Weir, Nick Faldo, Craig Stadler and Fred Couples. Augusta runner ups Chip Beck, Len Mattiace and Ernie Els all have wins around Riviera also so Augusta form is clearly a pointer to a potential winner here. We have small greens once again that favour a high ball flight and those with strong performances off the tee recently must be closely looked at.
John Rahm at 12/1 (8 places)
It would be silly not to go with a couple at the top of the market in these strong field events and I'll start with Jon Rahm. Before last year there was a question to answer regarding the quality of fields he was winning in and plenty thought he needed to prove something at a step up despite some previously solid wins. I guess it was justified but he put all those questions to bed when winning the Memorial in spectacular fashion as well as the BMW. He beat every golf you needed to across those two events to cement his place at the top of the game and he rightfully owns that no2 spot in the world. He hasn't been beaten by much in defeat lately and his last 5 events read 2-7-7-7-13. He consistently gains strokes off the tee which is vital for this event. In fact you have to go back until the Tour Championship of 2019 before noting a week where he has lost strokes to the field off the tee. He has a super record on Poa Annua greens and two top 20s here in two tries as well as Augusta form tells us Rahm is equally as equipped as the rest around him. I think he should be clear second jolly and although his price is right he looks to have a better chance than the 2 or 3 around him at the same price.
3.5pts each-way John Rahm 12/1 (1/5 8)
John Rahm - 3.5pts e/w @ 12/1
Patrick Cantlay at 16/1 (8 places)
16/1 about Patrick Cantlay here this week looks extremely fair given his recent form of WIN-17-13-2-3. That reads a lot better than Thomas and McIlroy who currently sit shorter than him in the market. I make Cantlay comfortably third favourite in this event and although I see Rahm's price as being correct, Cantlay definitely wins this once in 16 tries in current circumstances. I have forever been in the camp that the market has overrated him and I'm been somewhat vindicated in that thinking given he 'only' has three wins on the tour of which span across the last four years. That being said he excels at places that demand a strong game off the tee and his ability to hit small greens will be a huge advantage here. All departments of his game are fine tuned right now and I'd expect him to nail another win any of these weeks. 17-15-4 are his last three performances here so clearly can score well at the track. This time around he arrives in probably the best form of his career and I can't see him out of the mix. Bryson Dechambeau is another slightly overlooked at this week and I wouldn't have him any bigger than Rory or Thomas. This is arguably his best chance at a win so far this year and it's the biggest price he has went out to. A major class field suits him and should he manage to hit a few straighter drives than what he has done all year he could be a tough man to beat.
3pts each-way Patrick Cantlay 16/1 (1/5 8)
Patrick Cantlay - 3pts e/w @ 16/1
Sergio Garcia at 66/1 (8 places)
Greens are notoriously tough here so it would be a week where I would consider those who struggle on the greens a shade more than usual as the gap is narrowed somewhat when it becomes difficult for the entire field. Sergio Garcia slightly fits into that bracket and even though it's an extremely tough field this week, he is one with the quality to compete much further down the market. The Spaniard has the Augusta form we're looking for as well as hitting a very high ball flight for these greens. A couple of top 5s here gives him the previous form also which is usually evident in the eventual winners. He didn't do much wrong in Dubai and Saudi over the last few weeks and must have a decent chance of going well at a course that suits his game. It was only six starts ago on the pga tour since he won the Sanderson and he has been slightly overlooked given his credentials to play well here at Riviera.
1pt each-way Sergio Garcia 66/1 (1/5 8)
Sergio Garcia - 1pt e/w @ 66/1
Marc Leishman at 55/1 (8 places)
Finally I'll have a few quid on Marc Leishman. The Aussie has put to bed an awful finish to 2020 with a top 5 at the Sony and a top 20 at the Farmers. He has shown he can handle Poa Annua surfaces before by winning at Torrey Pines. His approach play has been beautiful his three starts of the year and I'm hoping he can perform slightly better off the tee than what he has been doing. That could be the difference between a good week and a great week. Leishman has beat the best players in the world on a handful of occasions and can pop up at any time and when he does he looks as ruthless as some of the best in the game. It is one of those weeks that looks set to go to a top player, but should Leish or Garcia get into the mix they'll give an awful good account of themselves. Finau was the one toughest to leave off the list. Truth be told he is playing the best golf of his career, and we haven't seen much difference in his price than what we usually would if he was someone else. He will win again, and win thereafter, so it's important not to lose sight of this and ignore him when he is playing some of his best stuff. Conners, Hovland and Bradley were others than entered the equation this week.
1pt each-way Marc Leishman 55/1 (1/5 8)
Marc Leishman - 1pt e/w @ 55/1