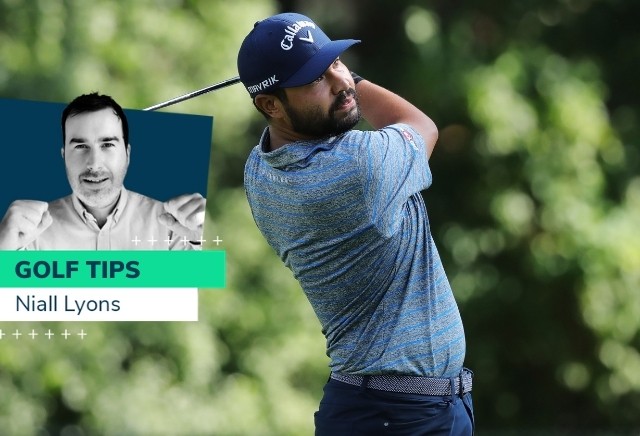 Our golf expert brings you his preview and predictions for this week's PGA Tour event, the Puerto Rico Open.
Puerto Rico Open - Winner
This event has always been extremely tough to predict and many years I've let it pass by without a bet but I can't help but get involved with a handful this time around. The main area to concentrate here is Pasapulm grass. Not many events have this type of surface so it's worth focusing on results at Mayakoba and Corales. It is a flat track exposed to wind so the likes of Waialae which holds the Sony, the Seaside track at the RSM and Harbour Town which hosts the Heritage are courses worth looking to for some correlating form.
Scott Brown at 70/1 (7 places)
Form lines tend to go out the window here and it is difficult to rule anyone out based on recent form. Scott Brown arrives here off the back of a top 30 at Pebble and can go well at a track that he loves. It is hard to ignore his credentials here with a win back in 2013 and four other top tens. Two of Scott's best SG performances have landed here in Puerto Rico and the case for him improves when you consider he posted his best week statistically at the RSM in 2013 and three performances across the Heritage and OHL also rank inside his top ten. Coastal tracks and Paspalum grass are a speciality of Scott Brown and he is crying out to be backed at the price here.
3pts each-way S.Brown 70/1 (1/5 7)
Scott Brown - 3pts e/w @ 70/1
J.J. Spaun at 125/1 (7 places)
JJ Spaun is another with history in the locker to suggest he could outplay his triple figure quotes. He has found it difficult to sustain final day challenges over the years but some of his best efforts have come in the events similar to this. 2nd at the RSM in 2017 and 3rd at Mayakoba show us he has the ability to go well on seaside tracks and Paspalum. Throw in a top 10 at the Heritage and these three rank among his 5 best finishes on tour. He finished 17th on his only effort here in 2017 lying inside the top 5 after rounds 1 and 2. Clearly these events represent his best chance and given recent form is far from a pointer as to who goes well here I'm prepared to back at the price.
1pt each-way JJ Spaun 125/1 (1/5 7)
J.J. Spaun - 1pt e/w @ 125/1
Brice Garnet at 80/1 (6 places)
Brice Garnett has improved each year he has played here with his finishes reading 72-38-26-20. Recent form renders some of these prices understandable but the layers haven't taken into consideration previous results here. Winners and placers here have arrived with a string of missed cuts on regular basis so when looking for potential winners it's important to disregard this and focus on the qualities needed. Garnett has an excellent record on these tracks winning at Corales, two top 20s at Harbour Town and four finishes inside the top 11 at Mayakoba. Garnett surely warrants more respect in the market where the favourites have a poor record.
1pt each-way B.Garnett 80/1 (1/5 6)
Brice Garnett - 1pt e/w @ 80/1
Aaron Baddeley at 66/1 (7 places)
Aaron Baddeley is chanced despite not showing an awful lot since the opening 64 in Hawaii. This is a place where some ageing competitors have caught fire. DA Points won against the odds in 2017 and Cejka was another old timer to get over the line in 2015. Baddeley has plenty of years in him yet but he has been around a lifetime. The talk at the start of the year was the lessons with Butch Harmon and it all seemed to be clicking when he fired the 64 in at Waialae. It has since went downhill a little but as we know recent form is no pointer to winners here. Baddeley was runner up here in 2019 and 8th back in 2016. If he goes well eaely expect him to hang around the lead a lot better than what he did in Hawaii.
1pt each-way A.Baddeley 66/1 (1/5 7)
Aaron Baddeley - 1pt e/w @ 66/1
Seamus Power at 150/1 (6 places)
Finally I'll take a chance on Seamus Power. The Irishman has some fair results in his recent past with 12th place at the Rocket Mortgage and 9th at the Barracuda. It hasn't all come together for him as of yet but he certainly has the talent to take one of these low grade events. Already a winner on the Korn Ferry Tour he his two best finishes on the main tour have been 5th at Corales and 6th at Harbour Town. Add another top ten at Corales on the Korn Ferry to the argument and he could be an outsider worth chancing.
0.75pt each-way S.Power 150/1 (1/5 6)
Seamus Power - 0.75pts e/w @ 150/1