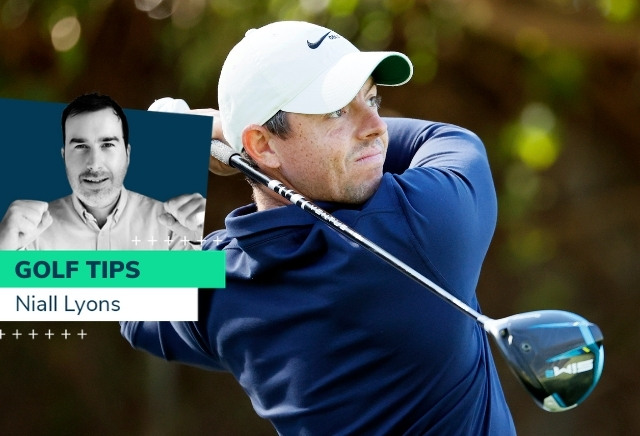 Our golf expert brings you his preview and predictions for this week's PGA Tour event, WGC Workday Championship.
Workday Championship - Winner
I personally find WGC events a bit of a puzzle as they are generally won by those towards the head of the market. Choosing between the best at the top is often a difficult task and that task is made even tougher this week as we head to a venue we've yet to see. I won't tire you out with why the course was named 'Consession', needless to say it involves an individual who likes to lord it over everyone that he made a grand gesture once during an exhibition golf game. Nobody can trump his sportsmanship. Deary me. Anyway, Nicklaus is the main designer here and we know by Muirfield especially that his tests are usually more interesting than most on tour. We await to see how it plays out but it looks like approach play will be key given the slopes on the greens and those who can find the right sections will gain advantage.
Rory McIlory at 16/1 (Winner)
Rory McIlroy was all at sea last time out missing the cut at Riviera comfortably. Folk have homed in on what he does after though and his last five finishes after missed cuts look like WIN-2-12-WIN-4. Rory has the ability to bounce back more than anyone in the game and I fully expect him to. We saw on day two at Portrush just how much an embarrassing performance can motivate him to execute the right shots and I fully believe we'll see a totally different McIlroy this week. If approach play does hold the key to unlocking this title then the Irishman will need to improve. He has a poor record in the department of late and doesn't figure anywhere near the top of those stats in the distant past. That being said we've often seen the best of Rory when his back has been against the wall and we should see a much better game this week.
2.5pts WIN R.McIlroy 16/1
Rory McIlory - 2.5pts @ 16/1
Collin Morikawa at 45/1 (6 Places)
Finally given how important approach play may be this week Collin Morikawa is a lock at 45/1. Last week he was second in strokes gained approach and the week before he topped the stats. He lost a gruesome 7.6 strokes on the greens last week. That's bad, even for Morikawa who is known as a questionable putter. He has horror weeks like that now and again and it's the third time in the last six months he has lost over 7 strokes to the field on the greens. The upside of this is that he only needs an ordinary week on the greens to contend and anything in the positive numbers should give him a fair chance. He has already won at a Nicklaus course winning the Workday last year and this price looks extremely out of whack given he has won a Major 6 months ago and ranks number 6 in the world. The putting problems are there for all to see, but the overreaction in the market to them is huge. I'd have him closer to the 25/1 mark.
2pt each-way C.Morikawa 45/1 (1/5 6)
Collin Morikawa - 2pts e/w @ 45/1
Brooks Koepka at 25/1 (7 Places)
When studying this event on Monday I wasn't too enthused as the criteria on which to build a short list was extremely thin. We don't have an awful lot to go on. Some think it will be a stern test and others think the wider fairways and four par 5s will give ammunition to the big hitters in the game. I'm in the latter camp and although we are not certain how it will play out I was surprised to see Koepka back out to 25/1 and beyond earlier in the week. A little too much emphasis has been placed upon one round last week at Riviera. His other three rounds he totalled 6 under which would have had him right in the mix heading into Sunday had they arrived in the first three rounds. A third round 77 when conditions were tough can be forgiven, especially at a venue where he hadn't finished any better than 43rd before. He may have got a bit streaky towards the end of the Phoenix but he undoubtedly deserved his victory and he had threatened in his words saying it was on the cards. Brooks, like Spieth is on a trusting mission. He is climbing a ladder trusting his body that he can swing like he did when he was on top of the world. I don't think last weeks stumble in the third round should render him 11th favourite this week. If he is back, which I can only assume he is after the win a few weeks ago then he should be much further up this market. Certainly worth taking the chance at 25/1.
1.5pts each-way B.Koepka 25/1 (1/5 7)
Brooks Kopeka - 1.5pts e/w @ 25/1