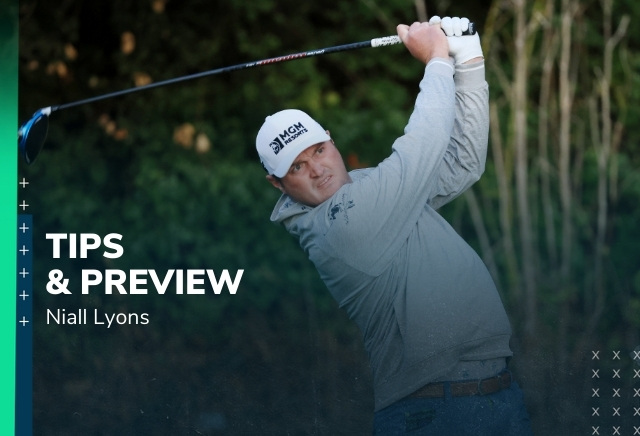 Our golf expert brings you his preview and predictions for this week's PGA Tour event, the Arnold Palmer Invitational.
Arnold Palmer Invitational - Winner
The course last week proved to be a huge success and hopefully that WGC has a new home there for the forseeable as it was much more entertaining than the Mexico venue. Bayhill is the host this week and down the years here no stat has really stood out to help you narrow the field. It's a fairly long track that you'd think would play into the bombers hands but results haven't exactly played out as we'd expect. Course form translates well here with many having a string of top ten finishes. Americans have failed to make much of an impact here in recent years failing to fill any of the top 2 spots in the last two years. In fact you have to go back to 2005 to find the last American to win here who wasn't Tiger or Matt Every. Florida is now the home for many golfers, and plenty of Europeans so that may be a reason why they've had more success here of late. Nevertheless I'll treat it as any other despite that strong trend.
Rory McIlory at 9/1 (Winner)
I fully expected McIlroy to be shorter in the market this week and the 11.0 on the exchange I think will go a fair bit shorter. McIlroy has an excellent record here making 6/6 cuts and not finishing outside the top 6 in his last four tries. Last week he gained shots in all departments of his game for only the third time in the last year. It was his best putting performance since the US Open last year and the change to a new putter certainly looked visually better and that played out in the stats. A recovery was easy to predict last week as he has reacted to setbacks very well before. This week we get to stroke off some of his main competitors from last week. Dustin, Rahm, Schauffele, Thomas, Koepka, Berger and Finau all sit this one out yet we only see Rory a couple of pts shorter than last week. Given there had to be an ounce of uncertainty in last weeks price after the Genesis the 9/1 on offer here looks fairly generous. He has the course history here to back up his credentials and handful of the worlds best sitting it out. I'd have had him around the 13/2 mark so more than happy to back anything bigger.
4pts WIN R.McIlroy 9/1
Rory McIlory - 4pts @ 9/1
Jason Kokrak at 50/1 (8 Places)
Jason Kokrak has gained on average 1.33 strokes on the field per round over 28 rounds here and surely has to be overpriced at the 50/1 mark. He has looked threatening ever since his win last Autumn and despite some average results he bounced back with a solid top ten in a WGC last week. That kind of form a year ago would have been eyecatching to many however it seems it is expected of him nowadays. We know how important approach play was last week given the nature of the course and the winner topped those stats whilst two of the runner ups were inside the top 5. Kokrak managed a top ten losing strokes to the field on approach which is hard to believe given the nature of that course. He should feel a lot more comfortable at Bayhill, a place where he has secured three top tens previously. Florida is where he plays best and last weeks signs are good that he will continue that play to one of his favourite venues. Throughout 2014 and 2015 he only once finished outside the top 6 at the end of those eight rounds. He is a better golfer now and hopefully can draw on the previous good outings here.
1.5pts each-way J.Kokrak 45/1 (1/5 8)
J.Kokrak - 1.5pts e/w @ 50/1
Tommy Fleetwood at 40/1 (8 Places)
All has not been rosy in camp Fleetwood of late with a batch of ordinary results. That continued last week largely down to what happened on the greens. He recorded his third worst event on the PGA Tour for putting losing over 6 strokes on the field. Before winning last week Morikawa lost over 7 strokes on the greens on his previous start. Now Fleetwood may not be in the class of Morikawa but it's worth noting that a repeat of such an effort is extremely unlikely. His second worse week at the Memorial in 2017 was followed by a 4th place finish the US Open next time out. Fleetwood is another who loves this swing and has posted six top tens in his last ten visits to this state. I had hoped of a bigger price given his result last week but with two top tens in four tries here the layers are lively to his chances regardless.
1pt each-way T.Fleetwood 40/1 (1/5 8)
T.Fleetwood - 1pt e/w @ 40/1
Brendon Todd at 100/1 (8 Places)
I'll finish with three triple figure golfers worth chancing this week. First up Brendon Todd who could be a super fit for this track after his career has taken off in the last 18 months. Todd struggled here down the years but with his new game in tow finished a much improved 18th last year. He was lying 5th after round one, and 7th after round two before shooting 78-74 over the weekend to falter. That being said, to finish inside the top 20 after that finish is a feat in itself. He was also the only player inside the top 20 to lose strokes to the field approaching the greens. He probably has more to offer at this track and given a solid week last week to kick off the Florida swing he could improve at Bayhill.
0.75pt each-way B.Todd 100/1 (1/5 8)
B.Todd - 0.75pts e/w @ 100/1
Wyndham Clark at 125/1 (8 Places)
Putting is often highly important here and although it's a very difficult aspect to predict I think Wyndham Clark has been overpriced. Clark is on a decent run only missing one of his last 9 cuts and in that period only recording one week negative strokes gained putting. He putted very well last time out at the Genesis when finishing 8th. The Genesis was probably the strongest event of the year as well so it was a super effort. 13th at the Shriners and 2nd at Bermuda are other results worthy of note this season. He is a putter you can rely upon for the most part and looks a big enough number for someone finishing inside the top ten last out. He had a decent start to this on debut last year before shooting horror numbers at the weekend but I expect better this time.
0.75pt each-way W.Clark 125/1 (1/5 8)
W.Clark - 0.75pts e/w @ 125/1
Byeong Hun An at 125/1 (8 Places)
Finally, on the other end of the scale we have Byeong Hun An who is going through an absolute horrendous spell on the greens. That's nothing new of course but when we turn to Bermuda and in particular Florida we are likely to see better results. He has 10th and 14th placed finishes to his name here in 2018 and 2019 but has spurned some opportunities for better finishes here down the years. Two top 5s at the Honda show us what he can do around these parts. He gained one stroke on the field on the greens at the AMEX and finished 8th. He is another worth chancing at a big price that he has an ordinary week on the greens. That could well be enough to shoot him into contention.
0.75pt each-way Byeong Hun An 125/1 (1/5 8)
Byeong Hun An - 0.75pts e/w @ 125/1