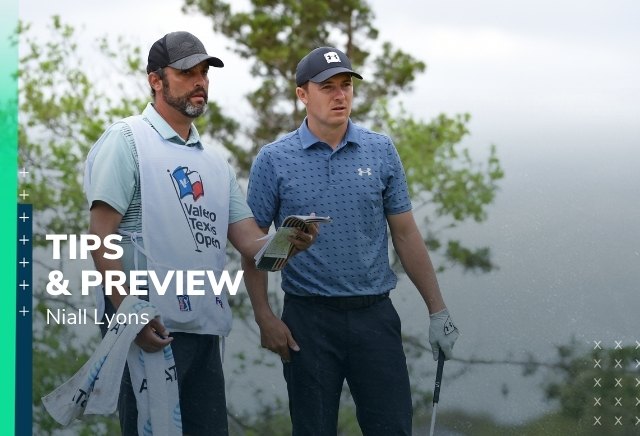 Our golf expert brings you his preview and predictions for the 2021 Masters Championship.
2021 Masters - Winner
For healthy under 40s two Masters roll outs in the space of five months is probably the most effective injection of positivity us golf fans can get right now. For those waiting on a second jab, as the young folk like to say - inject this Masters into your veins. The 2021 edition has come around fast it seems as it doesn't fee likel so long since we crowned Dustin Johnson the 2020 champ. This is generally a week where I don't need to tell you folk reading how the course plays. As ever, approach play and a magic touch around the greens will be the key to success. I believe the train of thought that you need to hit a draw around Augusta is getting thinner and thinner with each passing year. Dustin showed us exactly what you can do hitting plenty of fades throughout the week. I think the important aspect if you're primarily a fader of the ball is that you need a lot of length and height to clear lines of sight and the tall pines in order to put yourself in prime position. It is the main reason why I've slightly gone off Collin Morikawa. One of the most talented guys in the field no doubt and he can overcome his lowish fade with some stellar approach play. However, I think he may just find some difficulty here in the coming years and although I was keen on his chances earlier in the year I will move elsewhere for my bets. As has been pointed out plenty of times before, not many win this from outside the top 30 in the world. It pays to concentrate in this bracket for the Masters.
I've had Justin Thomas in my head for this for a long time and at the last minute I've had a change of heart. It will only take one good week on the greens here for Justin to slip on the green jacket. That is the gamble. He showed just what he was capable of when bulldozing his way to the Players Championship after a slowish start. Approaching the greens he is lightyears ahead of most and can gain such good ground on the field in that department at Augusta. His problem has been figuring out the greens and around them he hasn't been impressive. I'm not entirely convinced that will change this week and I see an equally good operator approaching the greens who definitely has the touch around here that can take his place in my staking plan.
Jordan Spieth at 12/1 (9 places)
Last week was wonderful to back Spieth on his comeback victory and I can't help but feel he is now the best equipped golfer to cope with the task at hand this week. Golf / betting commentators will be out in force this week claiming Spieth's price is wrong and far too short, but I disagree. Many are blinded by the fact he was 50/1 a few months ago but on way to winning an event you will tumble even further, and Spieth looks likely to go much shorter during the week. He found something at the Phoenix in January and hasn't looked back since. A slight bump in the road happened at Sawgrass but that course is extremely volatile. 4th at Phoenix, 3rd Pebble Beach, 15th at Riviera and 4th at Arnold Palmer's joint was exceptional preparation in itself for Augusta but the performance last week puts him in pole position in my eyes. It now looks prudent to have played last week as the Oaks course in Texas provided plenty of similarities. When off line, which Spieth was plenty of times all week, you had to thread the eye of a needle to get the ball back in play towards the green. The exact same happens at Augusta for those heading towards the trees, and lets face it, Spieth will probably find plenty in these parts as the week progresses. He coped very well with it though with some remarkable recoveries and when he left himself sub 100 yards to get up and down for par he did so with regularity.
We know his credentials around Augusta are better than most in the field and there's no doubt in my mind he arrives as the form player in the field and I believe he should be favourite. Dustin doesn't look to be holding the same type of form he did when winning in November. Rahm hasn't had an ideal preparation and mentally may not be in the right place to win his first major. I don't have many negatives surrounding Bryson. He is a fair bit bigger price than he was last year and should he find more fairways he can easily be a big runner. He has a great short game on his day also that can cope with that challenge. He is my main worry from the top of the pile. I think Rory is almost a backable price now. Despite what has gone on lately he is trying very hard to fix things and a trip to a course where he has six top tens in his last seven starts could be exactly what he needs to catch fire. It's all about the start for him. If he can manage a 5 under opening round he can free wheel a little. Too many times he has left himself too much to do over the weekend. In 2011 he began to run away with it before a Sunday collapse and at some stage during his career I expect him to have a similar start to that of 2011 and he won't capitulate like he did back then. 18/1 is extremely tempting. However, my preference is for Spieth given the quality of his game of late. He posted his 3rd best event of the season off the tee last week which is another big positive and the confidence off the tee looked to have returned in droves come the back 9 on Sunday in Texas. There are little negatives in this story and he looks ready to win his second Masters.
4pts e/w Jordan Spieth 12/1 (1/5 9)
Jordan Spieth - 4pts e/w @ 12/1
Joaquin Niemann at 66/1 (8 places)
One of the livelier outsiders is the Chilean Joaquin Niemann. He is an early achiever on the tour having won the Greenbrier at just 19 years old. He is also the 3rd youngest ever to play the Presidents Cup. He has plenty in his locker for a 22 year old and could have been better after a promising start to 2021. He was somewhat of an unlucky loser of the Sentry in January losing out in a playoff to Harris English after a sparkling final round of 64. He showed character the following week by going again at Waialae again finishing second, this time narrowly edged out by Kevin Na. These two efforts are an indication that Niemann can perform on many courses requiring different skill sets. He has only played this event once back in 2018 where he missed the cut. Debutants notoriously find it difficult here so not a lot can be read into that performance. Especially as he was only 19. He missed out in November due to a positive Covid test so will be keen to get to Augusta this time around and make an impact. The guys at Data Golf did a study into the correlation between gaining distance and performance at Augusta. If you haven't checked their site, do so. They concluded that roughly every 8 yards of distance gained at Augusta equates to gaining 0.5 shots per round. When I checked the distance stats I was surprised to see Niemann having gained so much. He has gone from an average of 301 to 312. He was 53rd in Driving Distance in 2020, and now lies 9th in the same stat in 2021. This could prove significant as he arrives at Augusta this time with much better form and a better all round game. Lately he has found troubles around the greens losing over 5 strokes in that department at the Honda whilst finishing 25th. That's the risk here that he doesn't cope with the putting surfaces, although plenty of things point to a big performance and he is inside that all important top 30 in the world.
1.5pts e/w Joaquin Niemann 66/1 (1/5 8)
Joaquin Niemann - 1.5pts e/w @ 66/1
Patrick Reed 33/1 (8 places)
It is tough to ignore the chances of Patrick Reed giving 33/1 is on offer out there for the 2018 champion. He has drifted to a backable mark after missing the cut at the Arnold Palmer and finishing 22nd at Sawgrass. Previous to that he finished 9th at the Concession Club and of course won the Farmers at Torrey Pines. Having a win earlier in the season is usually a big positive for a strong showing at Augusta and Reed has been too easily overlooked by the layers. He recorded three top 15 finishes in the majors last year finishing 10th at the Masters and two 13th placed finishes at the PGA and US Open. Not many showed that consistency and we know Reed is capable of some tremendous showings and when he's on song he is as difficult to beat as the best in the game. He has lost his touch slightly around the greens which would be the only worry, losing strokes to the field around the green in three of his last six events. He hasn't lost a lot though and Augusta should bring out the best in his abilities.
1.5pts e/w Patrcik Reed 33/1 (1/5 8)
Patrick Reed - 1.5pts e/w @ 33/1
Webb Simpson at 35/1 (10 places)
It is surprising to see 50.0 against the name of Webb Simpson on the machine and the 40/1 with the bookmakers is tempting. He went off close to half that betfair price in November and I don't see a big reason for the huge drift. His last four starts have yielded two top six finishes at the WGC and Sony. He missed the cut at the Players which is a venue that should suit Simpson but his game wasn't firing off the tee and if you don't find fairways around there you'll find yourself in a lot of trouble. He finished 8th at last years US Open which is a super effort given the nature of that event and the length that was essentially needed to win that event. He shot 11 under in the 2019 Masters when finishing 5th. Last year he shot 9 under finishing 10th. He has posted 22 under par here for his last three appearances and it looks like he has worked out how his game scores around a track that traditionally favours the big hitters. The performance in November is noteworthy as it shows he can score at Augusta in the soft conditions we faced later in the year. Any rain that does appear here in the middle of the week shouldn't dampen his chances.
1.5pts e/w Webb Simpson 35/1 (1/5 10)
Webb Simpson - 1.5pts e/w @ 35/1
Sung Jae Im at 40/1 (7 places)
Another piece worth checking out is Dave Tindall's trends article that comes to the conclusion Sung-jae Im hits all the markers we'd want. Personally I'm not one for looking at trends in golf as they're broken more often than not but I can't help but feel the Korean has a huge chance of going well again this year. He surpassed all expectations at last years Masters finishing runner up to Dustin and the 'basecamp' theory fits well here that he could go on to achieve bigger things quickly off the back of that performance. He has been solid this year not missing a single cut and posting four top 20 finishes, including an 8th last time out defending his Honda crown. Significantly he found something around the greens there gaining over three strokes on the field. Previous to the Honda around the greens were causing huge problems. His putting has never been in better nick and should his long game fire this week he must have a big chance of competing on Sunday once again.
1pt e/w Sung-jae Im 40/1 (1/5 7)
Sung-Jae Im - 1pt e/w @ 40/1