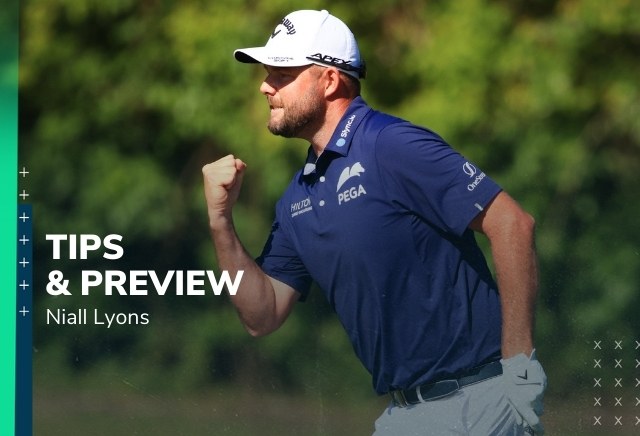 Our golf expert brings you his preview and predictions for this week's Major, the 2021 PGA Championship.
2021 PGA Championship - Winner
Elon Musk doesn't know what he's missing trawling through spreadsheets and hours of research in an attempt to find the winner of a Major. Dogecoin could triple in the next week...but we could find ourselves multiplying our stakes by 200+ this week. Stick that in your solar power engine. 2021 welcomes a return to the magnificent Kiawah Island, scene of the 1991 Ryder Cup and more recently the 2012 renewal of this event where Rory McIlroy ran away with it on the final day. At nearly 7900 yards it will be the longest course in Major history although it worth noting that the PGA like to tinker with the yardage daily and have numerous tees set up on most of the holes so they can somewhat manipulate scoring on any given day. It's a Pete Dye design but very few other Dye designs are a similar test to this. Maybe Whistling Straits would be the closest. Fairways can be wide in parts with large landing areas for those able to push the ball that bit further but it was those who hit plenty of greens in 2012 who scored more easily. It is worth noting that McIlroy topped Scrambling that week and with the nature of the greens and length of the golf course short game will inevitably be part of the equation, particularly around the greens. The 2012 edition was played in August so a switch to May this year should see a bit more of a challenge with slightly colder conditions and a fair bit of wind coming off the East Coast. The Paspalum grass on the greens will be a big talking point throughout the week. The Mayakoba, Puerto Rico and Punta Cana are three places where Pasapalum has been used to the PGA Tour these past years whilst the Saudi event on the European Tour has been added to recent Qatar renewals and Oman Open events on the European Tour using the same type of grass. It is a significant change from Bermuda or Bentgrass weeks and some have excelled on it, most notably Victor Hovland. There are plenty of avenues to go down this week but once again we will always come back to big hitters on a track measuring nearly 7900 yards. Shorter irons into these greens will be hugely beneficial. Rory was quoted as saying the Paspalum greens really suit him as he can be aggressive even if we have firm conditions as the Paspalum grabs the ball. The 2012 leaderboard also had a distinct links feel to it which is understandable given the test presented at Kiawah. Overall though there was a mix of long and shorter hitters on the 2012 leaderboard so we can't definitively rule a certain type of player out.
Marc Leishman at 60/1 (11 Places)
Australian Marc Leishman has long been a major winner in the waiting and a top 5 at the Masters is a positive pointer towards another big major performance. Since the Masters Leish won the Zurich and finished inside the top 25 last week in Texas. The win in Louisiana with his countryman Cameron Smith was particularly sweet for them both and the two can be supremely confident heading to South Carolina. He has won some of the greatest championships in the game winning at Torrey Pines and Bay Hill. Add a Playoff series win and the victory at one of the most prestigious Euro events, the Nedbank, and we have one of the most highly decorated players in the modern era without a major. He also ticks the links form box also with a top 5 at Royal Liverpool and a runner up at a St Andrews Open beaten in a playoff. Last week at the Byron Nelson he ranked inside the top 10 in putting whilst losing strokes to the field tee to green. This gives him so much room for improvement. Upon chatting with Duncan Carey who works closely with Leishman on data, performance and strategy he says putting has been the main aspect for his upturn in form. "In the off season we identified a few areas to make improvements. Adding a bit of distance and accuracy off the tee is a work in progress, but he's making small gains. Short game out of the rough inside 25 yards and putting 6-10 feet was where he was losing a lot to the field. In both areas he is gaining week in week out now. The 6-10 feet range has been the main area of improvement". These are excellent signs for the Aussie and his performances at Augusta and TPC Louisiana have been proof that he is hitting his stride. If his imperious long game turns up then we could have another first time major winner add his name to that PGA winners rota.
2.5pts each-way M.Leishman 60/1 (1/5 11)
Marc Leishman - 2.5pts e/w @ 60/1
Jon Rahm at 15/1
I'll go with two at the top in the shape of Rahm and Spieth and I'll be backing both win only. The reason being for this is that the same value doesn't lie with the market leaders with the each way terms as it does further down the field. Rory for example you'll lose margin on the win side and get around 2/1 for the top ten finish. He's around 7/4 - 15/8 100% price for that top ten. Similar applies to others around the top but I like the chances of Rahm and Spieth. The Spaniard missed the cut last time out at Quail Hollow and I'm prepared to overlook it given it was his first time there outside the 2017 PGA where he finished 58th. The course there just may not suit, but Kiawah Island should be right up his street. Rahm continually ranks among the best in the game tee to green and that kind of game should see a significant advantage this week. He hasn't been all too impressive on the greens lately but does have a top ten posted on Paspalum in Mexico in 2015. Before the birth of his child he posted a top ten at Sawgrass and then did remarkably well to compete in the Masters only a few days after the arrival to finish 5th. He won at two of the toughest tracks of the 2020 season winning the Memorial and BMW. He has an excellent record on links by the sea with wins at Lahinch and Portstewart. Rahm shouldn't need to wait as long as the likes of Matsuyama to win his first major and a challenging course by the coast with a linksy feel to it is one of the more probable venues outside of an Open Championship.
3pts J.Rahm 15/1
Jon Rahm - 3pts @ 15/1
Jordan Spieth at 16/1
With an Open Championship already bagged Jordan Spieth has the exact CV you'd want heading to a place like Kiawah Island. Make no mistake, this is a tall order to complete the Grand Slam but Spieth is a special player and probably stands more chance of completing the feat than Rory does of doing the same by winning the Masters. Spieth has plenty of time to win the PGA and the venues are more likely to suit year on year than what Augusta suits Rory. Consistency has been super from Spieth all season and he looks the pick of the bunch towards the top of the market. In simple terms, his tee to green figures have been through the roof and his short game is still in great nick. Kiawah should test all parts of the game and Spieth ticks all these boxes in spades. The only surprise this year is that he hasn't won twice yet because his game certainly deserves it. He is capable of coping with any wind off the coast also and has a runner up spot on Paspalum all the way back in 2013. The only negative I can see here this week is the Gran Slam aspect, and it will be playing on his mind no doubt. He did finish 3rd in 2019 and 12th in 2018 when attempting the Slam too so it shouldn't affect him that much not to get into contention. He finished inside the top ten last week in Texas despite being tired from the effects of Covid that he tested positive for in the previous few weeks. If anything, fatigue may be the slight issue this week. However, he is the form golfer of the year I'd suggest and can bring so many qualities to the table needed here at this track.
3pts J.Spieth 16/1
Jordan Spieth - 3pts @ 16/1
Tyrell Hatton at 55/1 (8 Places)
Tyrell Hatton comes in this week slightly more under the radar than what he has been in recent Major Championships and the time may just be right for him to nail it. The Englishman disappointed in majors in 2020 having been in red hot form throughout the year. Missed cuts in all three were a surprise but he began to get back on track last month with a top 20 at Augusta. In January he won very impressively in Abu Dhabi holding off Rory McIlroy in the final group and that was a sign that he can beat the very best in the game these days head to head. I wouldn't rule out the same final group here this week at Kiawah. Hatton's four best tee to green efforts on the pga tour have come within the last 15 months. If ever he is to win a major, it'll be around now. Two of those four efforts came at the Arnold Palmer where he won in 2020 and finished 21st this year. When defending the Arnold Palmer this year he gained over 10 strokes tee to green but lost an incredible 5 on the greens, otherwise we'd have probably been talking about a back to back champion there. He has two top tens at the PGA in 2016 and 2018 both times doing nothing of note on the greens. Should he manage to produce the long game he is capable of and a shade of luck on the greens it could well be his time. He has the links feather in his cap also with a couple of wins at the Dunhill Links. I'm surprised he has drifted to such a mark.
1.5pts each-way T.Hatton 55/1 (1/5 8)
Tyrell Hatton - 1.5pts e/w @ 55/1
Cameron Smith at 40/1 (9 Places)
Matt Wallace is playing some great golf lately and with a top 3 already posted in this Championship can be expected to go well. 3rd in Texas last month, 18th at Harbour Town and 6th at Quail Hollow is a tremendous run of results and with the European feel to the 2012 leaderboard may just be one to keep on side. Keegan Bradley is another playing great golf lately and could turn in his best major performance in a fair while. At slightly skinnier odds that I'm particularly comfortable with I find it difficult to get away from the chances of Cameron Smith. He has been all the rage since we landed a runner up spot with him at triple figures in last years Masters but understandably so. The Australian hasn't put a foot wrong lately with 17th at Sawgrass being his worst result in his last five efforts, all in high class fields. He has been playing to the standard of the best in the game these past few months and he can possibly strike when the iron is hot at a venue that should suit his game. Like Leishman, his putting is currently a big strength as well as his play around the greens. With some winds expected this week short game could prove crucial. I don't think you'll find the winner gaining tonnes from tee to green with an average short game. I believe you'll need all aspects firing to score well around here this week and Smith certainly has that. Off the tee is where his general weakness lies but he gained a couple of strokes on the field at Harbour Town which is encouraging given the tight tee shots around there. You would assume his game off the tee was sound at Augusta also finishing 10th there. With recent experience of Major contention in the bag he must have a great chance. He won the Sony in Hawaii where you need to contend with wind and two Australian PGA wins should prove vital experience for Smith should he manage to get into the final few groups at the weekend.
1.5pts each-way C.Smith 40/1 (1/5 9)
Cameron Smith - 1.5pts e/w @ 40/1
Thomas Pieters at 200/1 (10 Places)
One worth siding with at a big price is Thomas Pieters. The Belgian has failed to reach the heights expected of him down the years but a huge week might never be far away given the talent he possesses and with an upturn in fortune on the greens you might just see him spring back into contention. Pieters has a top 5 in a major at the 2017 Masters and a top 6 here at the PGA in 2018. At his last major appearance at Winged Foot last year he opened with a 66 to lie second and was handily placed heading into the weekend before a final round 77 saw him falter a little to 23rd spot. What caught my eye was his recent form and in particular his schedule. Before last weeks effort at the Byron Nelson Pieters posted four top 15 finishes on the trot. 10th in Saudi, 15th in Puerto Rico, 13th in Qatar and 13th in Puntacana. These four events were held on Paspalum grass. I would assume last week was being used as a tune up for this event but he managed to work his schedule to include four Paspalum events on the trot with the positive being he performed well in all of them. In 2020 he posted a top 3 finish in Saudi once again behind McDowell and Dustin Johnson. Pieters is capable of a jack-in-the-box major performance and I can't imagine his schedule these last few months has been an accident. His missed cut last week in Texas saw him gaining over 3 shots tee to green during those two opening rounds but losing over 3 on the greens. As ever, his putter will be an issue should he manage to get into contention but I think he is huge value around the 200/1 mark.
1.25pt each-way T.Pieters 200/1 (1/5 10)
Thomas Pieters - 1.25pts e/w @ 200/1