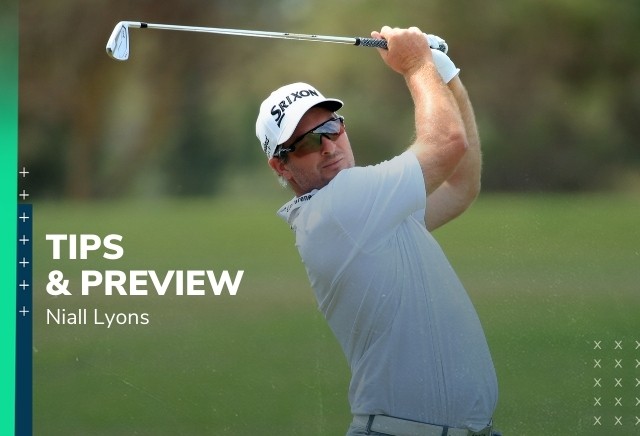 Our golf expert brings you his preview and predictions for this week's European Tour event, Made in Himmerland.
Made in Himmerland - Winner
Himmerland has become a regular stop on the European Tour for the Made In Denmark and a strong enough field assembles for the 2021 renewal. MacIntyre heads the field and 12/1 may tempt many with the probable bright future he has in the game but we'll await some more evidence before investing in the Scot, especially after a wobble on the final day of the British Masters. The course here is exposed to wind, linksy in parts and at a generous yardage can suit any type of golfer. A few par 4s are within reach and with a couple of short par 3s also it suits those with aggressive tactics.
Ryan Fox at 33/1 (7 places)
Early quotes between 40 and 50/1 for Ryan Fox have disappeared but he still rates value on my sheet and I'll take the plunge despite the shortening odds. A win in slightly breezy conditions in Perth, and a runner up finish at Ballyliffin are the exact credentials you'd look to this week when narrowing down the field. Add in his win at Galgorm where attacking golf paid off and he looks a fairly good runner on paper. Fox thrives on courses where he can attack short par 4s and there's no reason as to why he can't oblige this week. Last time out we saw him play fabulous golf in Saudi finishing 6th in a very strong field producing numbers that he hadn't managed in a fair while. Fox has the class to reach another level or two in his career yet and his two recent wins in his native New Zealand tell us he must be hitting the ball well in absence from the main tours. He was overlooked extremely at around 40-50/1 but the 35/1 out there is still value.
2pts each-way R.Fox 33/1 (1/5 7)
Ryan Fox - 2pts e/w @ 33/1
Aaron Rai at 45/1 (6 places)
Aaron Rai has shown a great amount of class in his short career to date and I expect him to kick on and achieve greater things than what he already has. He missed the cut last week at the PGA after a first round 81, but was far from disgraced in round two where he shot 75 which gained strokes on the field. Generally speaking he is playing to the same level if not better than many ahead of him in the market this week and certainly looks a price around the 45/1 mark. He has already won on a links track in Scotland and the win in Hong Kong is a track where accuracy is a premium and length not much of an issue. The same applies here and if he can manage a small upturn in his fortunes on the greens then he could easily contend here and has shown before he is very comfortable in that position, unlike many talented sorts priced a fair bit shorter this week.
1.5pts each-way A.Rai 45/1 (1/5 6)
Aaron Rai - 1.5pts e/w @ 45/1
Mike Lorenzo Vera at 80/1 (7 places)
Mike Lorenzo Vera is worth a second glance this week having posted a final round 64 at the British Masters a few weeks ago. The Frenchman has yet to win on the tour despite some excellent efforts and maybe deserves to be in the winners circle. Most of Vera's best finishes come in Contintental Europe with top 3s in Paris, Sicily, Valderrama and Crans Sur Sierre. Add in a Challenge Tour Final win in Italy also and on paper his best efforts are around these parts. I'm taking a chance simply on the evidence when finishing 34th in the British Masters. His final round there was statistically his third best in the last four years only beaten by a 63 on the Earth course, and 64 in Sicily, both a few years ago. He doesn't need to re-produce that level to contend here but if he can get somewhat close to it he could end up a fair trading opportunity at the very least.
1pt each-way M.Lorenzo Vera 80/1 (1/5 7)
Mike Lorenzo Vera - 1pt e/w @ 80/1
Tapio Pulkkanen at 200/1 (6 places)
Kawamura is an interesting one this week also and his quotes of 100/1 could look big come the weekend. At double that price though I'll take a chance on Tapio Pulkannen. The Finn played extremely well in the Canary Islands finishing 3rd there almost finishing the best of the rest after Higgo's runaway victory. He was going along nicely at the Belfry also before a final round 76 plummeted him down to 52nd. I'm prepared to take the chance on him here despite that final round given that his previous 7 rounds were more than respectable. He has a top 5 finish in the Dunhill Links also so clearly comfortable on layouts that are exposed to wind. He has six wins in the Nordic Golf League including one in Denmark when winning that order of merit in 2015. Clearly comfortable in these surroundings and with a 12th place finish here back in 2019 could go well at a big number.
1pt each-way T.Pulkkanen 200/1 (1/5 6)
Tapio Pulkkanen - 1pt e/w @ 200/1
Soren Kjeldsen at 125/1 (6 places)
Back in his homeland Soren Kjeldsen is always worth considering on a track that doesn't test him length wise off the tee. Although we have no confirmation of the actual yardage due to numerous tees, this track usually never gets towards 7000 yards and should play a few hundred yards shorter than that. Kjeldsen loses all of his ground off the tee and has to gain ground on the field with his short game. He has been doing that consistently most of the year and on a track that doesn't demand length must give him that extra opportunity to score. He performed well last time out at the British Masters posting a top 20 finish on a course that doesn't suit as much as Himmerland. He has a couple of top tens here including a runner up finish in 2014 and has only once finished outside the top 25 in six efforts. He looks a more than fair price at 125/1.
0.75pt each-way S.Kjeldsen 125/1 (1/5 6)
Soren Kjeldsen - 0.75pts e/w @ 125/1
Renato Paratore at 100/1 (6 places)
Renato Paratore endured a dull time of it earlier in the year but slowly looks to be recovering. He shot a couple of great rounds in Austria when finishing 12th but his performance last time out at the British Masters finishing 11th is more noteworthy. This was in a better field than Austria and he produced a super approach game finishing 8th in SG Approach whilst holing plenty of putts. His approach game has let him down most of the season and the positive numbers at the Belfry is a good sign that his game is returning. He is another who tends to play better in the colder climate and looks a tasty enough number at 100/1.
0.75pt each-way R.Paratore 100/1 (1/5 6)
Renato Paratore - 0.75pts e/w @ 100/1