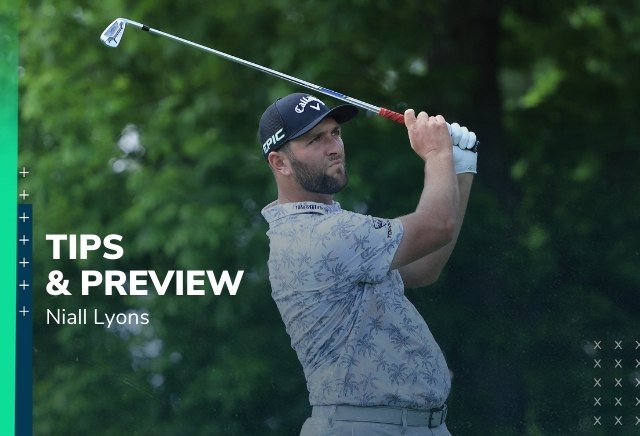 Our golf expert brings you his preview and predictions for this week's Major, the 2021 US Open.
US Open - Winner
We are in for a treat this week with a major at the South Course at Torrey Pines and we can expect a very tough test throughout. Last time the US Open was held here Woods and Mediate were the only two who broke par on 1 under. That edition will always be remembered as one of the greats and we should get a similarly exciting finish here, albeit without the one leg heroics of Woods. The course will play very long this week there is no doubt but the rough will be extremely penal. In recent years this has given advantage to the bombers who hit it closer to the green and seem to gain the advantage across the week whether they hit the rough or the fairway. The fairways are always hard to hit at these tests and it seems the course setup usually favours those who hit it the longest. That being said I don't think it will be that simple for the bomb and gougers this week. A few tweaks have been made by Rees Jones to make those longer hitters think. Fairway bunkers have been added to landing areas and a shaven run off behind the 9th green means anyone going for it in two will need to be deadly accurate distance wise not to overshoot the green. It certainly isn't as simple as Bethpage and Winged Foot was to bomb and gouge and there certainly is more of a test around the greens here also.
Jon Rahm at 11/1
Two obvious contenders here are Jon Rahm and Xander Schauffele. The latter hits it long and straight which should be a fair advantage here this week. I can't help but feeling the 18-20/1 quotes are on the short side though. He has racked up numerous super major finishes now but doubts remain around him finishing events off and with his last win two and a half years ago can be passed over at the odds offered. Rahm on the other hand must have every chance of landing his first major and I'm going heavy on the Spaniard. The obvious negative is returning from Covid and a topsy turvy year so to speak surrounding his participation in the Masters around the time of the birth of his first child. However, he was running away with the Memorial six shots clear when getting the news he would have to withdraw. He could have went on to win that by 8 shots or more and if that is completed I think we see even shorter odds than currently on offer. He has a win and second placed finish here at Torrey and similar to Tiger when he won in 2008 he is the obvious choice. His third round at the Memorial was given a remarkable 9.96 strokes gained on the field from Data Golf, which gives a true strokes gained value against the pga tour average. He is in the form of his life now no doubt and if Covid holds no long lasting effects into this week he holds all the aces and more to land his first major victory. His chances are there for everyone to see given what he was doing a couple of weeks ago and his form around here, but I tend to think that the runaway victory snatched from him a few weeks ago has resulted in a backable price. I love his chances, I mean LOVE his chances.
5pts J.Rahm 11/1
Jon Rahm - 5pts @ 11/1
Justin Thomas at 25/1 (7 Places)
Justin Thomas has drifted to a backable mark and despite some average form of late I'm more than happy to take the chance on the world number two at 25/1. It is understandable as to the reasons why he is at this price this week. He disappointed in the PGA but it must be said that those with more miles on the clock and a love of the links game were suited by that test at Kiawah Island and Thomas doesn't really fit that bill. Granted, his two performances since have been average with a very poor putting display contributing to an ordinary result at the Memorial. Thomas consistently ranks high in proximity stats and I think that's one of the more important aspects here as the likes of Dechambeau will struggle to make the same gains he did at Winged Foot with the same approach. Thomas has that bit more class to cope with a test such as this. I'd prefer him to have a better record on the West Coast and on Poa Annua greens but Thomas is on his day one of the best players of his generation and can easily turn it on at a venue such as this. If he can manage an upturn on the greens the quotes of 25/1 may look a little silly come the end of the week.
2.5pts each-way J.Thomas 25/1 (1/5 7)
Justin Thomas - 2.5pts e/w @ 25/1
Adam Scott at 80/1 (8 Places)
With his course history Marc Leishman could well be a runner but had zero excuses at Kiawah Island where Open specialists dominated the leaderboard and he was nowhere to be seen. A lacklustre effort next time out at the Memorial leaves us with no option but to leave him out of the staking plan despite ticking plenty of boxes. Instead I'll opt for another Aussie, Adam Scott who showed positive signs last time out at Muirfield Village. A top 20 there was the perfect lead in for this event and he has plenty going for him despite his form tailing off the last few months. He started the year in Hawaii hitting sparkling approach shots but being a total mess on and around the greens. That played out once again in March at the Honda where a better putting display could have seen him finish much higher than 13th. At the Memorial things came together and it's worth noting his putter his behaving. He finished 26th in the 2008 renewal here so has experience of the difficulty which may play out. Top 10s at Bethpage and Pebble majors over the last few years ticks the Poa Annua and West Coast boxes. He is one of the more riskier plays but can be long and straight on his day and when he is holing putts can be a real threat.
1pt each-way A.Scott 80/1 (1/5 8)
Adam Scott - 1pt e/w @ 80/1
Louis Oosthuizen at 50/1 (8 Places)
Had Louis Oosthuizen not won the Open in 2010 we would be hailing him as the best player never to have won one. His runner up finish last month at the PGA was his 5th silver medal in all. Incredible really, and it is maybe all too easy to dismiss this form and not realise just how special it is. It is these tough layouts where Oosthuizen excels and this has been evident in the last few years finishing 7th at Pebble and 3rd at Winged Foot. He was well in the mix at Winged Foot before Bryson drew clear and he fought most of the way with Mickelson last month also and did little wrong in defeat. He has definitely developed a knack for competing in these tough majors and Torrey should be perfect for him to once again display these talents. He deserves almost more than anyone else to bag his second major and it'd be a brave man to back against another strong showing.
1pt each-way L.Oosthuizen 50/1 (1/5 8)
Louis Oosthuizen - 1pt e/w @ 50/1
Brian Harman at 125/1 (8 Places)
Brian Harman didn't quite perform as expected at Kiawah largely down to a very poor week on and around the greens but once again that was a test that in hindsight he wasn't quite suited to. Outside of that he hasn't been outside the top 18 in last six events including 3rd at Sawgrass and 8th at the Charles Schwab last time out. He isn't without major experience around the lead either having led at Erin Hills in 2017 after rounds 2 and 3 only to be out muscled by Brooks on day four. This year he was 2nd after rounds 1 and 2 of the Masters eventually finishing 12th. He is gaining strokes in all departments this season and with the USGA looking to clamp down on the bomb and gouge tactics employed at Winged Foot and Bethpage, the likes of Harman may just be in the right place at the right time to take advantage.
1pt each-way B.Harman 125/1 (1/5 8)
Brian Harman - 1pt e/w @ 125/1
Kevin Streelman at 125/1 (11 Places)
Kevin Streelman looks a very good fit for this test and although he sacrifices a fair bit to the field length wise off the tee he should have enough in the locker to make up for it closer to the green. Streelman is enjoying a consistent season to date and is boosted by a top ten finish in last months PGA Championship where he was right in the thick of it early on Sunday. That counts as a big experience for Streelman as it was his best effort in a major to date in what has been an uninspiring journey so far in the big four. It would be no surprise should he kick on from that, following top 20s at the Charles Schwab and the Memorial after that PGA. Streelman likes the West Coast and has plenty of good experiences on Poa Annua with a runner up at Pebble Beach and a 3rd placed finish here at Torrey in 2016. Plenty of scrambling from 100 yards and in will be important this week and Streelman ranks 3rd in the field in Proximity from 75-100 in the last 50 rounds and generally consistent from anywhere inside 200 yards. Mediate showed there is more than one way to skin a cat here last time and I certainly expect a mixed leaderboard once again. Of those who didn't quite make the staking plan I'd be worried most about Justin Rose and Tyrrell Hatton. Both Englishmen are showing an awful lot right now and can be considered fair value in the each way markets. Lowry is playing great stuff and his short game could prove crucial. Daniel Berger has a handful of missed cuts here and was probably enough to put me off but he was all the rage at Kiawah Island and can put in a better effort here with more suitable conditions. We have been treated to exciting majors so far this year and this promises to be another on one of the best layouts about.
1pt each-way K.Streelman 125/1 (1/5 11)
Kevin Streelman - 1pt e/w @ 125/1