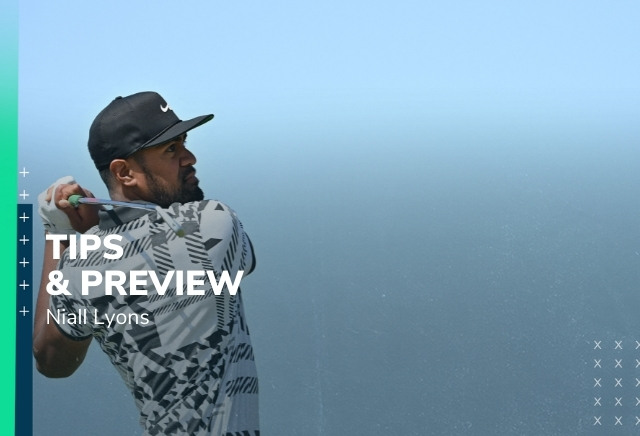 Our golf expert brings you his preview and predictions for this week's golf, the 3M Open.
3M Open Winner
The Arnold Palmer design at Twin Cities was first used for a PGA tour event 2019 and produced a dramatic back 9 with Wolff, Morikawa and DeChambeau all going head to head over the final few holes. Water dominates the course with plenty to contend with off the tee and approaching greens. Overall though long driving helps and strokes gained tee to green were one of the obvious stats to look to these last few years. Birdie or better stats can point to those capable of making enough birdies to contend here but it isn't quite as straightforward as some other birdie fests we see on tour.
Tony Finau at 18/1
Dustin Johnson often tees it up in some lower grade fields and must be respected for that. His record is decent too with landing a couple but he doesn't look quite in the same form as what he was last year and he is comfortably passed over at single figure quotes. Oosthuizen looks short enough given what he endured last week and Reed hasn't been convincing of late. This leaves Tony Finau towards the top of the market and I'm quite keen on his chances. Finau finished 15th last week in Kent and can build on a final round of 67 there on Sunday. A 66 in round two also tells a tale that he could have been right up with the pace had he managed to piece together two slightly better rounds. Here he arrives at a track where he finished 3rd last year and where after Reed in the betting we see the likes of Grillo, Tringale and Wolff. It has been a fair while since we've seen the best of Wolff and a return to a winning track may help but I'd rather take the gamble in a hotter event at a bigger price if I'm honest. Finau has looked like a winner in waiting all season with two runner up finishes in high grade events as well as a second in Saudi, one of the stronger European events. Recently he hasn't quite hit those heights but there were certainly signs last week that he is close. With negatives surrounding the other three around him in the market I'll have a pop at landing a win only bet with Tony. This is as good a chance he'll get.
4pts win T.Finau 18/1 (enhanced win only)
Tony Finau - 4pts @ 18/1
3M Open Winner
Robert MacIntyre at 35/1
Garcia, Laird, Hovland, Grace, Higgo (granted not European) and Power have all landed success on the pga tour this season and this could lead to more European or European Tour players tasting success a shade more easily than previously. The door is open and Robert MacIntyre is capable of bursting through it. He has made the brave decision to swerve the Welsh event (where he would have went off favourite) to chase the pga card and potentially more ranking points which he needs for Ryder qualification. His jaunts stateside this year have been consistent enough finishing inside the top 50 in both the US Open and PGA with a 12th placed finish at Augusta. 8th last week in the Open and we have a fine performing player in the peak events. This event is important for Bobby and he will likely feel the pressure but he has to be a worthy contender and I definitely feel the wins by some European folk (and Higgo) will give him that extra belief. He has the game to attack a course like this also and I feel he could become a US fan favourite awful quickly should he produce the good here.
1.25pts each-way R.MacIntyre 35/1 (1/5 8)
Robert MacIntyre - 1.25pts e/w @ 35/1
3M Open Winner
Byeong Hun An at 150/1
Byeong Hun An has been far from his best this season but I'm prepared to take a chance he can ride the wave of a 26th placed finish at the Open last week. His putter relentlessly lets him down but last week is another sign not only with him, but Morikawa also that slow greens can increase the chances of poor putters ten fold. We will have quicker greens this week but I am hoping he can continue with some feel of playing reasonable stuff (you'd assume!) on the greens. After the 2019 Open he finished 3rd at the Wyndham and he finished 2nd in Canada the year before in his following start after Carnoustie. There just may be something following putting on those slow greens that helps Ben and at 150/1 I'm more than happy to pay to find out.
1pt each-way B.An (1/5 8)
Byeong Hun An - 1pt e/w @ 150/1
3M Open Winner
Chez Reavie at 70/1
Chez Reavie was high up my shortlist this week before finding out from the astute Dave Tindall that his two major wins have come the week after Major Championships. We all watched with glee when Dave landed Cink earlier in the year for similar reasons and hopefully Reavie can follow in those footsteps. This track looks setup for him in the fact that he should be available to avoid plenty of the water lurking on most holes around this Palmer layout. The 70/1 out there looks more than fair.
1pt each-way C.Reavie 70/1 (1/5 8)
Chez Reavie - 1pt e/w @ 70/1
3M Open Winner
Brandt Snedeker at 70/1
Snedeker around the 70/1 mark is another worth chancing as he loves a birdie fest. There is no doubt he has recaptured some form this year with four top 20s in his last 9 starts. The most recent was last week at the Open that he can take great confidence from. His game off the tee has been his undoing this year but we can presume from a top 20 at the Open with high rough last week that it was in decent nick. He is gaining consistently in the other departments and this may just be the time to strike.
1pt each-way B.Snedeker 70/1 (1/5 8)
Brandt Snedeker - 1pt e/w @ 70/1
3M Open Winner
Satoshi Kodaira at 250/1
If the favourites don't shine here this really could be anybody's and I'm prepared to take the chance of Satoshi Kodaira at 200/1+. The Japanese star showed what he could do around a layout that demanded accuracy when winning the Heritage in 2018. There hasn't been an awful lot to shout about since but four top 20s in his last 7 starts show us he is in decent nick. He has got his putter firing this year for a change and posted the top 20 at the Barbasol with his second worst putting week in those last 7 outings. There is room for improvement and there is certainly room for another win should some of the protagonists fail to deliver.
1pt each-way S.Kodaira 250/1 (1/4 5)
Sotashi Kodaira - 1pt e/w @ 250/1