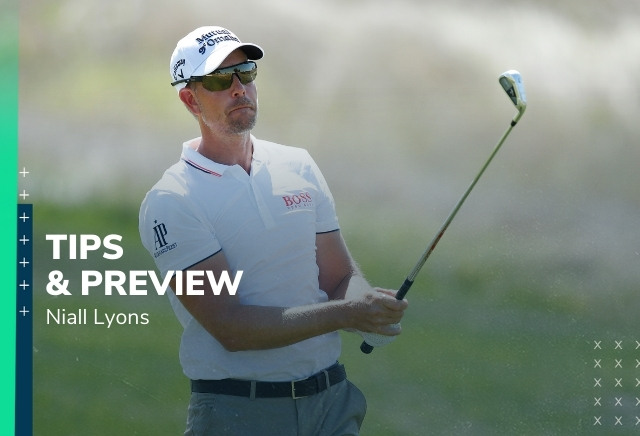 Our golf expert brings you his preview and predictions for this week's golf, the BMW PGA Championship 2021.
BMW PGA Championship - Winner
Wentworth has thrown up all sorts of results down the last few decades from the sublime to the ridiculous. Hatton ran out an impressive winner here last year and he joined the likes of Willett, Molilari, and McIlroy in recent years to lift this coveted trophy. On the other side of the coin we've had the miracle stories of Simon Khan and Scott Drummond both winning at silly prices so it's safe to assume with the intricacies of this course that nobody can be fully rubbed out. There's no doubt a little bit of the teeth of Wentworth has disappeared over the last few years with -17, -20 and -19 being the winning scores of the last three renewals. What hasn't changed though is that a strong long game is needed to compete here. If you don't find enough fairways and greens you will struggle to compete but all departments will need to be in working order if you want to take the big prize home. We have the added drama of the Ryder Cup team yet to be finalised and a handful fighting for an automatic place or hoping for a pick with a huge effort.
Henrik Stenson at 40/1
Henrik Stenson is on everybody's lips this week and I can't help but think he is worth chancing around the 40/1 mark. I was guilty of maybe calling time on his career earlier in the year when I thought he may have been headed for another slump where he may not recover from this time. The last three weeks however have been phenomenal finishing 4th in the Czech Republic, 3rd in Crans and 15th last week in Rome. Most of this has been done with the 3 wood off the tee which results in him conceding some ground to the field. This will happen again this week but the 3 wood game has been used to pure perfection by Francesco Molinari here down the years and Stenson could capitalise now with his game in fine shape. You would imagine his record to be better here but it was very modest up until his last three tries where he has finished 7th, 3rd and 17th. Of his last 12 rounds here he has only been outside the top 11 twice at the end of each round. He surely has a decent chance to go again this week and the price is fair enough.
1.5pts each-way H.Stenson 40/1 (1/5 8)
Henrik Stenson - 1.5pts e/w @ 40/1
BMW PGA Championship - Winner
Robert MacIntyre at 45/1
Robert MacIntyre took a gamble going to the States which didn't pay off over the last few weeks. Nevertheless, it's easy to take your eye off just how talented this lad is, especially from tee to green where he could make a score at Wentworth. He hasn't done a lot of damage in his two appearances to date but has made the cut on both efforts. Previous to heading across the water a few months ago he finished 8th at the Open and 18th in Scotland. 12th at the Masters and two respectable efforts in the other two US Majors is a sign of the golf the Scot can produce. He may have burned out the last few weeks in the States but I believe a return to Wentworth may just be the tonic he needs to switch back into a gear and maybe a bit less of attention on him Ryder Cup wise than what there was a few months ago will be a positive. He undoubtedly has the tee to the green game to compete here and after a week off may just come back refreshed enough to make a bold bid here.
1.5pts each-way R.MacIntyre 45/1 (1/5 8)
Robert MacIntyre - 1.5pts e/w @ 45/1
BMW PGA Championship - Winner
Justin Rose at 30/1
Justin Rose has a point to prove in terms of his Ryder selection and he may just show what he's made of when it's needed most. His season in the States ended early with a 10th placed spot at the Wyndham where he showed enough form to suggest another Wentworth trip could result in success. He has come remarkably close here before finishing runner up twice most notable losing out to Anders Hansen in a playoff back in 2007. Rose's struggles have been well played out this year but it is worth noting his 7th place at the Masters where he threatened throughout the event only to falter towards the end. He picked up that baton and ran to Kiawah Island where he finished 8th. This isn't quite the struggle some would make you believe and I guess the layers are aware with a top price of 30/1. I was hoping for a little bigger, but I think he is a contender here and must be respected with the Ryder Cup on the horizon. He knows if he misses the cut here he is in big danger. However, he has tonnes of experience in the bank, and I expect a big performance.
1.5pts each-way J.Rose 30/1 (1/5 8)
Justin Rose - 1.5pts e/w @ 30/1
BMW PGA Championship - Winner
Aaron Rai at 80/1
Aaron Rai secured his PGA tour card with a nice run on the Korn Ferry Tour most notably finishing 2nd in the Albertsons Boise Open. The Englishman has now climbed back into the worlds top 100 and will surely be looking to improve on that in the coming year. If any of the hopefuls on the fringe of Ryder contention get into the mix at the weekend there is always the chance the pressure proves too much. Someone like Aaron Rai may capitalise upon that. Prior to his success Stateside the last few weeks it is worth noting his run in the late Summer. 12th in Ireland was followed by a top 40 at the Scottish and a top 20 at the Open. That is solid enough form and Rai has shown what he can do before on the tighter tracks when winning in Hong Kong back in 2018. Conditions were mighty tough at the Scottish Open last year where stayed on to beat a strong field in the wind and rain. He is clearly made of stern stuff and Rai is more than capable of landing an event like this with his two wins on the European Tour coming in strong enough fields.
1pt each-way A.Rai 80/1 (1/5 8)
Aaron Rai - 1pt e/w @ 80/1
BMW PGA Championship - Winner
Edoardo Molinari at 100/1
Guido Migliozzi arrives with a solid chance of figuring throughout the week and the narrow fairways of Wentworth should suit the Italian. I was ready to pull the trigger until I saw the price and around the 50/1 mark generally makes little appeal. Instead, Edoardo Molinari must be backed at triple figures having finished 5th in his home Open last week. He played magnificently from tee to green last week and was let down by the putter most of the week. Should he manage to reproduce the same game from tee to green then arguably things have to improve on the greens and he could have a great chance. He has threatened a win all season most notably coming 2nd earlier in the year in the Porsche European Open. This is a much bigger step up in class but the course suits and we've seen similar players in terms of their strengths winning this event before.
1pt each-way E.Molinari 100/1 (1/5 8)
Edoardo Molinari - 1pt e/w @ 100/1
BMW PGA Championship - Winner
Pablo Larrazabal at 175/1
Pablo Larrazabal has shown what he can do at Wentworth before with three top 12 finishes down the years and with his sparkling final round of 65 in Italy last week to finish 8th must be considered at a big price. The Spaniard has won big events on the tour, in fact when winning in Abu Dhabi in 2014 the strength of field was greater than what it is this week. His other wins have been no slouches either especially his last victory at Leopard Creek in 2019 around a very challenging course. He seems to like a test and Wentworth presents enough obstacles to focus the fiery Spaniards game. He has been easily dismissed by the layers despite a top ten last week and the 175/1 on offer at the places is more than generous. Arnaus was another I considered this week clearly putting better these days, but I can't help but feel his first win won't come at the tours Flagship event. Higgo may figure again in a big event whilst 500/1 poke Julian Suri may be worth considering in a few extra markets.
1pt each-way P.Larrazabal 175/1 (1/5 8)
Pablo Larrazabal - 1pt e/w @ 175/1