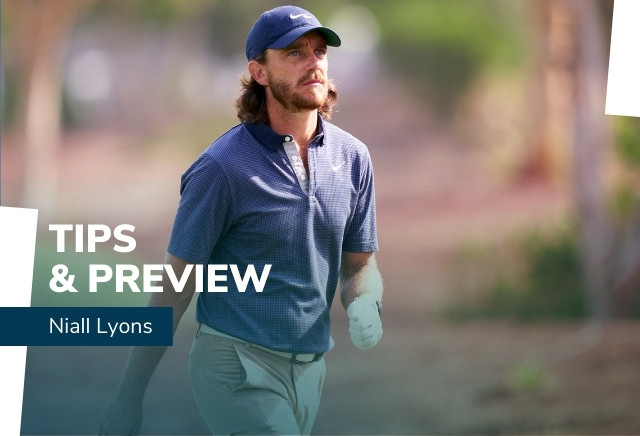 Niall Lyons picks out the best value golf betting odds for this week's PGA Tour event, the Honda Classic.
Honda Classic - Winner
The West Coast takes a back seat and we head East to Florida for the highly fascinating Honda Classic at PGA National. This track has always been one of the most difficult on tour outside of the majors and despite a lack of wind forecast this week will remain a stern test for the entire field.
Only twice in the last 10 years has scoring got into double digits under par and on those occasions it was four and five shots back to second place respectively. It is important to be neat from tee to green here with plenty of hazards awaiting errant drives or approaches throughout the 18.
Wind has often played a part in this and looking at the past winners we can see that. Fowler, Scott, Harrington, McIlroy, Els, Hamilton, Leonard, Kuchar, Parnevik, Calcavecchia, O'Meara and Price are a handful since the 90s who have won this and often written themselves into Open Championship folklore. Despite a lack of wind forecast this week I will be looking to these types of players who enjoy a tough challenge.
Tommy Fleetwood at 28/1 (Eight places)
After last week's heroics and a weakened field here Joaquin Niemann will fancy his chances to continue on his fine run. He is playing sparkling golf and has the game to make it pay around here also. Like us, he said the final few days in California felt like a month, so we can expect some fatigue possibly, but fatigue is the only thing that puts me off having a wager.
Koepka is a fair price also and I considered him a better prospect to the likes of Sungjae and Oosthuizen having finished second here a few years ago. He was wild off the tee last week though and a similar week off the tee would render him useless around PGA National.
For the opposite reasons I like the chances of Tommy Fleetwood here at 28/1. The Englishman finished a somewhat disappointing eighth in Saudi a few weeks ago having had a fair chance to go better during the final round. That being said, it was eighth in a stacked field towards the top of the market, and a much stronger field to the one presented here.
He was a top price of 25/1 in Saudi and 28/1 here looks a lot more tempting having finished third and fourth in his two appearances here. Contending with the likes of DJ and Xander a couple of weeks ago will give the Englishman much needed confidence and it is clear his tee to green game is shaping up nicely this last month or so. If he is to win on the PGA Tour this is the most likely venue and with a weak field he has a huge opportunity to strike.
2pts each-way T.Fleetwood 28/1 (1/5 8)
Tommy Fleetwood - 2pts e/w @ 28/1
Honda Classic - Winner
Matthew Wolff at 40/1 (Eight places)
Matthew Wolff showed once again just how he can bounce back from some poor efforts with a tie for sixth in Saudi. Wolff started 65-67 there only to be thwarted by a third round of 73. Had he managed a steadier third round he could have won the event. He still had his chance on Sunday before three bogeys on the trot during the back nine put pay to his chances.
Maybe we can put it down to a little rust in contention and we may see better next time he's in the mix on the final nine holes. He has a penchant for the more difficult weeks on tour often excelling in the better fields. Second at the 2020 US Open backed up his top five at the PGA.
Another top 20 followed at the Torrey US Open last year. 16th at the BMW and 22nd at the Memorial both in 2020 were signs once again he enjoyed the tougher layouts as they were two of the most difficult weeks of that year. Granted, those efforts have been where distance often played it's part but Wolff is no one trick pony. If Saudi was a sign that his form has returned then it won't be long before he is winning again. Around the 40/1 looks very fair to oblige here.
1.5pts each-way M.Wolff 35/1 (1/5 8)
Matthew Wolff - 1.5pts e/w @ 35/1
Honda Classic - Winner
Aaron Rai at 90/1 (Eight places)
Having set up home near Sawgrass Aaron Rai could find some success on these Resort type layouts, and the tougher the better. In his short PGA tour career so far he has managed three top 20s and one top 10. 15th and 16th at Mayakoba and Sea Island show us he is more than comfortable near the coast and his 6th place at Torrey Pines was a further reminder of what he can do when presented with a challenging track.
His win in Hong Kong was based upon an excellent tee to green game and his heroics in Scotland was another sign of what he can when conditions are at their worst. If more wind was forecast this week he'd be an even better prospect but he is sure to still relish the challenge.
He is one of the most accurate from the tee on tour and his approach game was in solid nick last week at Riviera. Putting lessons with Phil Kenyon have improved his output on the greens lately so he has plenty going for him here. This represents a huge chance for Aaron to make his mark on the PGA Tour and I absolutely love the price.
1.5pts each-way A.Rai 90/1 (1/5 8)
Aaron Rai - 1.5pts e/w @ 90/1
Honda Classic - Winner
Chris Kirk at 66/1 (Eight places)
Chris Kirk jumps off the page at being value around the 66/1 mark. All departments were in fine working order at Phoenix finishing 18th in tee to green. Putting finally turned a corner also after really poor efforts with the flat stick at the Amex and at Pebble. As we stand currently, statistically this is Kirk's best season to date off the tee and this should translate to a few big performances if it continues.
A reliable tee to green game is a must here and with the weakened field Kirk becomes one of those more likely to make hay this week. A couple of runner ups at Waialae is good to have on the CV as form from there is a decent pointer to potential contenders here. This could well be the week it all comes together and his remarkable comeback could be complete.
1pt each-way C.Kirk 66/1 (1/5 8)
Chris Kirk - 1pt e/w @ 66/1
Honda Classic - Winner
Rickie Fowler at 70/1 (Eight places)
Rickie Fowler went off 40/1 for the Phoenix and despite a poor effort there I think he has been too easily dismissed in terms of a factor here at PGA National. At his peak he is made for this test as we've seen on a few occasions, especially in 2017 when he won here but also on a handful of other years with a runner up and a couple of other top 10s.
That form is very similar to his record at Scottsdale, especially given that this course tends to throw up a lot more volatile results. Consistency isn't guaranteed here and this is a week where course form isn't as important. However, for someone like Fowler to show the consistency he has is an impressive feat here at PGA National. The Phoenix field was a fair bit stronger than this and yet we see a 50%+ rise in his price.
A made cut at Riviera is fair enough seeing he has only broken the top 20 once there in his career. He had a cold putter last week also so we can hope for better on the greens. It's the price that dictates this bet and despite expecting some rust should he contend at the weekend, I think the jump in odds after an ok week at Riviera is a bit much.
1pt each-way R.Fowler 70/1 (1/5 8)
Rickie Fowler - 1pt e/w @ 70/1
Honda Classic - Winner
Paul Barjon at 500/1 (Five places)
Frenchman Paul Barjon outstayed Mito Pereira in the Huntsville Championship last year beating him in a three way playoff and has started off life on the main tour in fair fashion. Four made cuts from eight events is a fair return thus far and he held the lead after 54 holes of the Amex a few weeks ago only to finish 10th after the final round. The next time he gets into that position he may fare better.
His approach game is a little inconsistent, but off the tee he has been solid and if that continues this week he has a chance of putting a decent score together once again. 300/1 eight places may be the more sensible option but I'll reach for the stars and the glory of landing a 500/1 shot winner.
Russell Knox really ticked all the boxes here this week but the price was a little too thin to get involved with. Alex Noren was another very close to making the staking plan alongside Beau Hossler.
0.5pt each-way P.Barjon 500/1 (1/4 5)
Paul Barjon - 0.5pts e/w @ 500/1