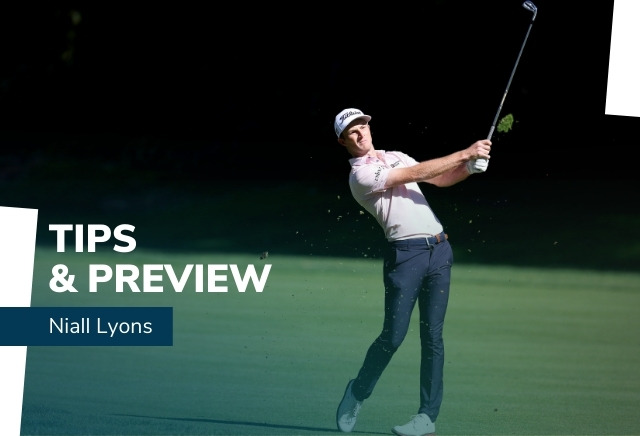 Niall Lyons picks out the best value golf betting odds for this week's PGA Tour event, the Arnold Palmer Invitational.
Arnold Palmer Invitational - Winner
Bay Hill is a difficult conundrum to solve with an emphasis on all parts of the game to find success. From week to week we can normally narrow down those elements but there is no doubting the Arnold Palmer is one of those weeks where any type of game can win. What has been consistent down the years is tee to green prowess. Where ball-striking was the more important element at Riviera a few weeks ago, we tend to look at the complete picture of tee to green here at Bay Hill.
The course is long enough at 7400+ yards being a par 72 but there is certainly more than one way to skin a cat around here and bombers don't have total domination. DeChambeau showed last year what you can do with a powerful game though and as ever around these layouts, it'd be foolish not to put these guys first. Proximity from 200+ yards is another stat to look to as approach play is stretched here. The rough looks to be tough and if they've shaved the edges of the water hazards then we could be in for a tough test, although slightly easier in terms of scoring than last week at the Honda.
Will Zalatoris at 28/1 (Eight Places)
Will Zalatoris has shown a fondness for tough, long layouts in his short career to date and looks the pick of the bunch alongside Sungjae Im towards the top of the market. Rahm continues to somewhat disappoint at the odds and Rory can not be relied upon to win even during a good week, so attention turns to further down the betting heat.
Zalatoris has hit the ground running in 2022 and given the golf he produced at Torrey Pines can consider himself awful unlucky not to have won. His long game has been off the charts in his three appearances to far this year but the problem continues to be on the greens. There is no doubt this is costing him victories, but there was a time where the flat stick was costing Morikawa also. A weakness on the greens can easily be overturned week to week and Zalatoris looks a prime candidate sooner rather than later to turn those fortunes around and get into the winner's circle.
7th and 2nd at Torrey, 2nd at Augusta, 6th at Winged Foot and 8th at Kiawah Island is all the evidence we need that Zalatoris' expertise lies at these long, demanding golf courses. This is the perfect opportunity for him to separate himself from the field with his tee to green excellence and is possibly a place where his weakness on the greens hinders him less than previous venues.
2pts each-way W.Zalatoris 28/1 (1/5 8)
Will Zalatoris - 2pts e/w @ 28/1
Sungjae Im at 30/1 (Eight Places)
Sungjae Im putted poorly last week in defence of his Honda title but it was his first time attempting a back to back win and can be forgiven for not performing to his full ability. Approach play was off also but we have seen him bounce back from a poor week with the irons before. His irons were poor at the Sanderson before winning the following week at the Shriners with an exemplary game.
A MC at Waialae largely down to poor approaches was followed by an 11th at the Amex finishing 10th in approach. I fully expect the Korean to bounce back this week at Bay Hill. He continues to hit the ball considerably further than last year with no downturn in accuracy. That can be extremely potent as the season progresses and I can see Sungjae achieving something special. It can start here at Bayhill where he has finished 21st, 3rd and 3rd over the past three years.
2pts each-way S.Im 30/1 (1/5 8)
Sungjae Im - 2pts e/w @ 30/1
Keegan Bradley at 66/1 (Eight Places)
Wins at Aronimink, Atlanta Athletic Club and Firestone is a decent CV for long classical golf courses and Keegan Bradley has been playing well enough tee to green lately to warrant consideration. With a couple of top fives and a top 10 last year at Bay Hill, he has shown a few times what we can do and he has made nine of his last nine cuts here.
He has been threatening better performances for a number of weeks now with the putter being the main reason for a lack of real contention. His game off the tee deteriorated a little last time out at Riviera but I'm confident he can back towards his consistent best and from then it's a question of whether he will hole enough putts. On that front, he has been improving steadily all year so certainly looks like one of the more interesting outsiders.
1pt each-way K.Bradley 66/1 (1/5 8)
Keegan Bradley - 1pt e/w @ 66/1
Gary Woodland at 60/1 (Eight Places)
It's difficult to ignore Gary Woodland's progression of late and 5th place at the Honda last week was a tremendous effort. A performance like that was coming and most notably his game off the tee improved last week which is impressive with the amount of hazards you need to avoid around PGA National.
He hasn't played here since 2016 when he missed the cut but his three previous effort were all top 30 finishes. If he continues being accurate from the tee as he was last week then the transition to better results will inevitably happen. Certainly, one to keep an eye on on the tougher, major type layouts and at 60/1 looks a fair price.
1pt each-way G.Woodland 60/1 (1/5 8)
Gary Woodland - 1pt e/w @ 60/1
Chez Reavie at 175/1 (Eight Places)
If the course plays firm and fast which it may do and rough proves to be a crucial element as many suspect than I wouldn't mind to have Chez Reavie in my team at a monster price. Chez has proven he can compete on longer, tougher layouts finishing 2nd at the Pebble US Open and back to back top 15 finishes at the PGA in 2018 and 2019.
This is one of those weeks where despite Reavie's lack of length from the tee he may be able to capitalise on his strength (accuracy) to score well from tee to green. He isn't far off marrying all parts of his game which could result in a big finish. 10th last time out at Riviera was a super effort and he'll fancy making a similar effort here at Bay Hill.
0.75pt each-way C.Reavie 175/1 (1/5 8)
Chez Reavie - 0.75pts e/w @ 175/1
Zach Johnson at 200/1 (Eight Places)
Finally, I'll take a bit of a flyer on Zach Johnson. Always one to enjoy a major test Zach can potentially benefit from a firm golf course and play to his strength which is accuracy from the tee. His approach game fell short at the Honda but with the hazards around there the figures can often be amplified.
His short game is still in very good nick and should he manage an improvement with the irons he could be a runner at a massive price. Danny Willett and Lucas Glover were another two major winners who were high up my list that didn't quite make the staking plan.
0.5pt each-way Z.Johnson 200/1 (1/5 8)
Zach Johnson - 0.5pts e/w @ 200/1