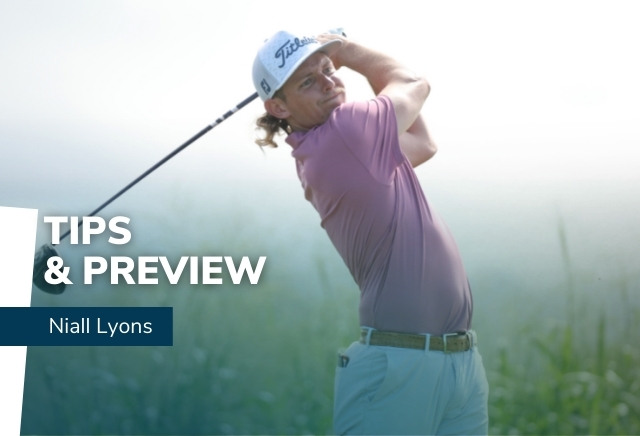 Everything fits for Rory McIlroy to challenge for the PGA Championship title, says Niall Lyons, but a 22/1 shot is his headline selection.
PGA Championship Winner
Back in 2007 it seemed Woods was destined to overtake Nicklaus' record when he landed his 13th major title here at Southern Hills. The miracle on one leg at Torrey was next the following Summer then he'd have to wait 11 years to land the 15th. It looks increasingly likely that the 15th will be his last unless he can tame Augusta once more, although perhaps St Andrews may give him a fair chance if the weather is favourable. 15 years ago Southern Hills was a different track to what it is now.
It played firm and fast and left only five golfers under par in what was more a typical US Open style layout, even though -8 was the winning score. The course has since been redesigned by Gil Hanse and first of all he has added a few hundred yards in length. Fairways have been widened a lot since 2007 and run off areas around the greens will provide a true test when playing a 7300+ yard par 70. The greens here are small targets and will put tremendous pressure on players' approach game.
Wind forecast throughout the week will enhance that challenge and inevitably short game will play a huge part. On paper, it doesn't sound too different to what we ask for around Augusta. Long driving to generous fairways and elite approach play with the ability to get up and down from tight lies. If anything, the short game may play more of a role around here with the small targets and I expect plenty of greens missed throughout the week.
Cameron Smith at 22/1 (Nine Places)
I was keen to avoid Cameron Smith at the prices for the Masters but given his performance there and the experience of playing in the final group on Sunday, I believe he is ready to land his maiden major title. His price has drifted on the exchange to almost double what he was for the Masters and despite little heroics since his Masters tilt I believe he holds all the aces to taming Southern Hills.
What we know now is that Smith's game travels to almost any type of layout. He has won on the tighter fairways of Waialae and Sawgrass. whilst also bolting to victory at Kapalua which boasts the widest fairways in the game. It must be noted that his Sawgrass win came from the better side of the draw but having gone in the water on the 72nd he showed the class and guts that he has by stiffing the 70 yard approach to win.
Over the last few years we have seen him contend at Augusta and it's his most recent outing there that may give him the platform to win a major either this week, or later this year. Having been three shots behind a flying Scottie Scheffler, he got within one after two holes on Sunday.
An unfortunate turn of events on the 3rd where Scheffler chipped in for birdie when looking long odds on to bogey, and Smith making a mess of his work around the green saw the gap widen back to three, and from there the life looked to be sucked out of Smith.
The 3rd hole was a hammer blow, but one that ultimately teaches you a lot about final days in Major Championships. The forecasted wind should play to his strengths with two coastal wins tucked away and the experience of winning his home PGA title back to back in 2017 and 2018 should prove valuable if in contention going down the stretch. Short game should play a huge part in this and there aren't many better in the game than Smith.
A blip in that department at Harbour Town is of little concern given the grind he had been through the week before. His only other outing since was at the Zurich where he teamed up once again with Leishman to finish a respectable but quiet 21st. Southern Hills looks an ideal test for Smith who can bully his way into contention once again with an assignment that looks tougher the closer you get to the green.
2.5pts each-way C.Smith 22/1 (1/5 9)
Cameron Smith - 2.5pts e/w @ 22/1
Rory McIlory at 16/1
Scheffler holds every chance of course and despite proving me wrong at Augusta that it was probably a step too far, I expect this week will prove more challenging with the wind forecast. For that reason alone I'm inclined to steer away from the jolly and look at the others around him.
Rory McIlroy has been playing great stuff and as I pointed out a few weeks ago was unlucky at Augusta in the sense that he holed nothing all week until the final day. The hole out from the bunker on 18 which was followed by Morikawa moments later was one of the most joyous moments we've seen on a golf course for Rory in a long time.
He said himself it was the happiest he had felt on course for a long time also. It could well be a turning point as we've seen Rory fret about these majors for too long now. The pressure will always be on at Augusta given the Grand Slam to complete, but he is much more likely to oblige once again in one of the other three and I think Southern Hills provides a great opportunity. 5th at the Wells Fargo was a fantastic warm up for this event as conditions were rough and the course was unrelenting.
We're likely to see similar scores this week if they manage to get the course firm by kick off. It was a very tough tee to green test at Avenel and McIlroy passed with flying colours. 10th off the tee and 12th on approach combined for ranking 1st in Greens in Reg for the week, which will prove the ultimate task this week. He putted well also which is a good sign as previous efforts hadn't been as impressive with the flat stick. His work around the greens has been excellent all season long so everything fits for a strong challenge here at Southern Hills.
3pts WIN R.McIlroy 16/1
Rory McIlory - 3pts @ 16/1
Will Zalatoris at 33/1 (Eight Places)
You'd be forgiven for thinking Will Zalatoris had a win under his belt, but to date he hasn't and although a Major victory is a big ask for your first win, he looks as likely to complete the task in one of the big four as he does in a standard PGA tour event. He has a runner up, two 6th placed finishes and the 8th spot in just seven major appearances. Outside of those, 2nd and 7th at Torrey and 10th at Bayhill show us he turns up at these Championship courses, and most of the time the longer the course the better.
This will stretch the golfers at a par 70 and Zalatoris is in a much better place in that department than most of his rivals. He ranks 2nd behind Rahm in strokes gained tee to green and that should prove vital in competing over the course of the week. His short game is where the problems lie generally but he showed at Augusta what he is capable of again finishing inside the top ten on and around the greens that week.
Morikawa's putter was a big weakness until it wasn't and I'm sure the same will apply to Zalatoris and Hovland when their 'weakness' will eventually be outweighed by the quality of the rest of their game. The cauldron heat this week should suit the maiden and it's only a matter of time before he gets into the winners enclosure.
1.5pts each-way W.Zalatoris 33/1 (1/5 8)
Will Zalatoris - 1.5pts e/w @ 33/1
Brooks Koepka at 50/1 (Five Places)
Having backed Brooks Koepka at a best price of 20/1 for the Masters last month, I'm amazed more than double that appears at this week's PGA. The Koepka fear factor has long since diminished and I've been pointing out in these Major previews his tendency to let chances slip through his fingers in recent years. After decent efforts at the Match Play and the Valspar I was tempted to get him on side for the Masters. I was wrong. The likes of Scheffler was a much better proposition at the odds than Koepka at 20/1.
This time we have nothing to go on as the Masters was his last outing. That being said I don't think that warrants him being more than double the price he was for Augusta. Koepka is a bully when it comes to major tracks like these and although some haven't put the pressure on the short game that Southern Hills may do, he is still likely to make hay on a long, tough golf course.
There isn't much to add here bar the fact that the price is worth risking for sure, as there no bigger potential upsides to a 50/1 shot in this field than Brooks Koepka. Should he lead heading into the final day he'll be treated as a rough 12/1 joint tournament favourite.
1.5pts each-way B.Koepka 50/1 (1/4 5)
Brooks Koepka - 1.5pts e/w @ 50/1
Daniel Berger at 55/1 (Eight Places)
Daniel Berger has drifted to a very backable price on the exchange and equally with the extra places on offer with the books. The 29-year-old fits the bill of previous American winners of this event and looks a shade underestimated despite some injury concerns. He withdrew from Mexico with a back injury and hasn't been since so we are gambling on him being fit, but if he is he could be a great ace in the pack at the odds.
He has two top fives this calendar year at Kapalua and PGA National. The Honda was an experience that could effect him badly having blown a decent lead on the final day, but he has recovered well with three made cuts since, the most recent being a top 25 a month ago at the Heritage.
He ranked 6th on approach, and 13th from tee to green. A horror show on the greens prevented him from finishing much higher up the leaderboard and as ever with Berger we're gambling a little on his putter being hot this week. He can get streaky, and that's exactly what we want from a player at this kind of price.
He struggles somewhat at the Masters but he signed off the 2021 major season with 7th at Torrey and 8th at St George's. As ever that is a big pointer for me in terms of looking for Major contenders. A runner up and a further two top fives at PGA National looks good to have on the CV before heading to Southern Hills this week and with a win by the coast at Pebble he boosts his chances further.
1pt each-way D.Berger 55/1 (1/5 8)
Daniel Berger - 1pt e/w @ 55/1
Rickie Fowler at 175/1 (Eight Places)
Rickie Fowler may have to do some more climbing up the ladder before convincing me and everyone else that his game has returned to any sort of shape to contend one of these, but I'm prepared to take the chance at a top price of 200/1. Fowler has swapped accuracy for distance in 2022. He averaged 297 off the tee last year and this year ranks 19th in Driving Distance averaging 310. That is a fair increase and when the rest of his game lands on deck he may just produce something special.
He finished 21st last time out at the Wells Fargo playing decent stuff through the bag and should benefit from a Major Championship with a shade more room off the tee. He finished 8th in the PGA last year off the back off two missed cuts at the Wells Fargo and Byron Nelson. 3rd at the CJ Cup when leading going into the final day last October is a sign he can still produce in the strongest of fields. Last time out was ok and the tough, windy conditions that are presented this week may just play into a forgotten man's hand.
0.75pt each-way R.Fowler 175/1 (1/5 8)
Rickie Fowler - 0.75pts e/w @ 175/1