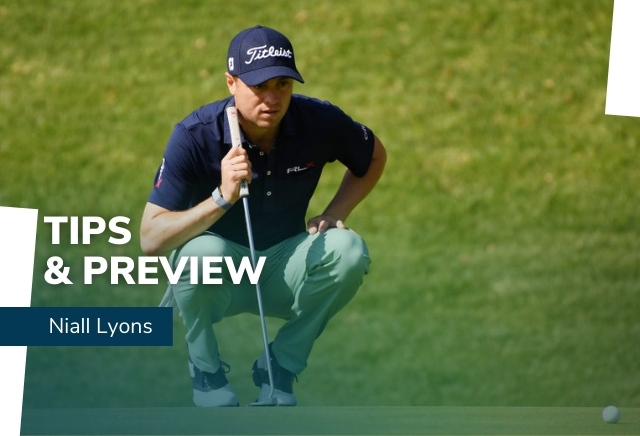 Niall Lyons picks out two final round tips for the PGA Championship 2022.
PGA Championship - Winner
The first three days may not be remembered as a classic but it must be said Southern Hills has been a fascinating test of golf, one which plenty have so far failed to solve and the leaderboard it has produced heading into day four creates a lot of talking points. The four single priced golfers heading into the final day are not only non major winners, but also non PGA Tour winners and we can expect one or two of them to suffer ill effects of that imbalance during their final round. Mito Pereira has long since been talked about as a golfer who could contend one of these, but it is nevertheless surprising to see him with a three shot lead given his lack of performances like this in standard tour events. He doesn't strike me in the mould of other youngsters who have recently won majors early in their career and today will be a huge task for him to keep his head. Lay ups on the par 5 13th and the driveable par 4 17th on Saturday were slightly worrying and although he rallied after a mid round slump, I'd caution getting involved around the 6/4 mark at this stage.
Fitzpatrick and Zalatoris make up the two leading chasers and the former is slight favourite over the American. I can understand this to a certain extent despite Zalatoris being shorter pre tournament. It's not so much the nervy putting that contributes to the flip in prices, but more so the American's lack of consistency off the tee. Zalatoris has only hit 20 of 42 fairways to here and that is a big concern. Should he want to land his maiden victory this evening, he must hit fairways and so far in all the three rounds he has failed to get above 50% of those each day. Pereira and Fitzpatrick and Young lie 1st and 5th in putting this week respectively and that can also be seen as a slight negative heading into the final day. Zalatoris is due a better round both off the tee and on the greens, and of the four towards the front of the market looks the best option at this stage. All do have question marks however, and it may pay to look further down the board for an outright option at this stage.
Justin Thomas at 33/1
Justin Thomas looks a solid option from in behind and I'll have a small bet on him having already got a pre tournament runner towards the top in Zalatoris. Thomas tried to slay this course with precision and strategy and unfortunately with some poor shots yesterday he didn't have enough to play with. However, he is only four shots behind second spot and with the shackles off today could make an early run to the house. The front four are no doubt vulnerable in many ways and if someone can post a score the inexperience of the top of the board may show on the very tough 16th and 18th holes. -7 could be enough to win this and that's what Thomas will have in mind. A few early birdies and he will fancy posting the requisite number should inexperience or nerves play their part towards the top.
0.75pt WIN J.Thomas 33/1
Justin Thomas - 0.75pts @ 33/1
Herbert/Homa 2 Ball
Lucas Herbert to win 2 ball
I'll have one three ball bet today also in the shape of Australian Lucas Herbert. It is Presidents Cup year and it is no surprise to see three of the Internationals in the top ten, with one of them having a huge chance of winning his first major. Ancer is a big threat in the outright also, but with nothing much to lose Herbert should relish this opportunity on the final day. His scrambling sits at 75% this week which is superb, and a better week on approach could have seen him a lot closer. He and Max Homa are closely matched but the Australian is a real fighter and I suspect he will be determined to put in a serious finish and cement his place in the worlds top 50.
1pt Herbert to win 2 ball (v Homa) 8/5
Herbert to win 2 ball - 1pt @ 8/5