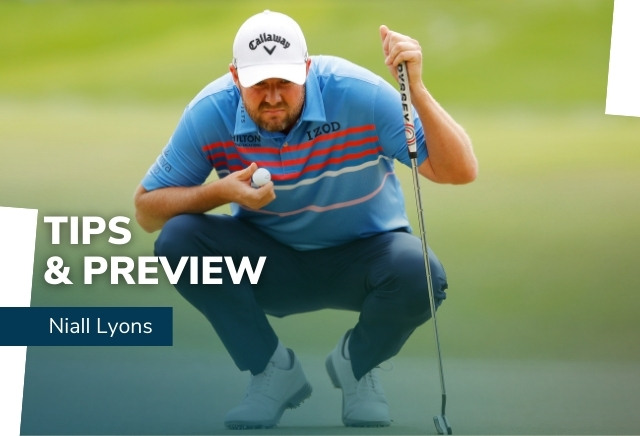 Niall Lyons picks out the best value golf betting odds for this week's PGA Tour event, The Travelers Championship.
Travelers Championship - Winner
If the Country Club in Brookline was the chalk, TPC River Highlands is the cheese as another strong field assembles for the Travelers this week in Connecticut. Six under won't make the top 20 here as birdies are paramount around the short par 70 layout. This is generally considered a second shot golf course with approach play being one of the key aspects to scoring here. A well behaving putter will also be necessary, but as we know that aspect is often difficult to predict.
Historically it has been a place where the plodders have tasted success with Streelman, Knox and Reavie among recent winners. Bubba Watson has shown there are more ways to skin this cat by hitting the ball a mile around here for three victories in the last 12 years. In a similar fashion Dustin Johnson was successful back in 2020 so it is somewhat difficult to narrow down the field of potential candidates.
Joaquin Niemann at 30/1 (Eight Places)
In the combined 19 appearances here of McIlroy, Scheffler, Thomas and Cantlay they have only one top ten finish posted between them. This is a track where they have failed to make their mark and I'm happy to leave them all unbacked this week and take a few at bigger prices. Of all those towards the top of the market I think Joaquin Niemann is the most interesting at 30/1. The Chilean has had a tremendous season in which he ranks 8th in tee to green for the year.
The remarkable improvement has been in his work around the greens ranking 18th in that department this year having been a lowly 138th in the same facet in 2021. 22nd off the tee last week and 20th on approach really ought to have given him a chance at a maiden major victory but an underperforming short game, in particular with the putter put pay to that. He has the ability to max efforts though frequently in various departments and should his approach game live up to some of the heights he has produced earlier in the year then he must have a huge chance.
He was a 40/1 chance here last year in a slightly stronger field and a third round of 73 put pay to his chances as he had started quite well. Three other rounds of 68-67-68 shows what he is capable of though and having been 5th back in 2019 must hold a big chance to go well again here. He rates a much-improved golfer from 2021 and with what he has achieved since has every right to be a few pts shorter in the market.
1.5pts each-way J.Niemann 30/1 (1/5 8)
Joaquin Niemann - 1.5pts e/w @ 30/1
Denny McCarthy at 66/1 (Eight Places)
Denny McCarthy played an absolute blinder last week and looks a no-brainer here to play at River Highlands. The 29-year-old is winless on tour to date with his last success coming back in the 2018 web.com tour championship. He has been a consistent sort ever since retaining his card each year and although near-misses haven't been plentiful either he may have just reached a peak in his performance of late. 5th at the Memorial was his best effort on tour field strength-wise a few weeks ago and it didn't take long for him to better that with a tie for 7th in Brookline last week.
He hung around all week and was still a lively contender with 9 holes to go. He ranked 16th on approach last week having ranked 29th in that department at the Memorial and it's the improvement with the irons that have made the difference. He benefitted from a shorter than usual major track last week and once again a sub 7000-yard layout will give him the necessary rope off the tee to not be at a disadvantage here either. You have to go back to Phoenix in February to see his last missed cut. Consistently one of the best putters on tour his game comes here in great shape and he should be feeling bullish in an attempt to land his maiden win.
1pt each-way D.McCarthy 66/1 (1/5 8)
Denny McCarthy - 1pt e/w @ 66/1
Marc Leishman at 50/1 (Eight Places)
Marc Leishman held off course specialist Bubba Watson here back in 2012 and at a top price of 55/1 looks a solid bet to land his second victory at this venue. He has posted 11th, 9th and 3rd in subsequent visits after that victory. The 3rd place finish last year came off the back of a 64th placed finish at the US Open. Signs were much more encouraging last week in Boston where Leishman ranked 14th in approach play on his way to securing a top 20 finish.
24th on the greens was a continuation of what we have seen all year from the Aussie and he's on course to post his best putting season in his career to date. Inconsistency off the is an issue but this course isn't as demanding off the tee as some others and his approach play for the most part is in decent nick. Former champion coming off the back of a return to form in the US Open looks worth playing.
1pt each-way M.Leishman 50/1 (1/5 8)
Marc Leishman - 1pt e/w @ 50/1
Webb Simpson at 80/1 (Five Places)
We backed Webb Simpson at 80/1 last week with decent each way terms and even though he missed the cut there is 80/1 available this week in a weaker contest on a course that is much more suitable. He has only missed one cut here in nine appearances and missing the cut on the number last week isn't a huge hurdle to overcome. His putter didn't behave and he only managed to hit 10 of 28 fairways over the first two days.
He did mighty well to nearly make the cut having been in so much long grass over the first few days. His irons were decent once again and River Highlands should grant him the opportunity to continue some recent improvements. The putter remains an issue over the last few months but that is the gamble in playing him. Should he start holing putts the 80/1 may look huge come the weekend and I'm certainly willing to pay to find out.
1pt each-way W.Simpson 80/1 (1/4 5)
Webb Simpson - 1pt e/w @ 80/1