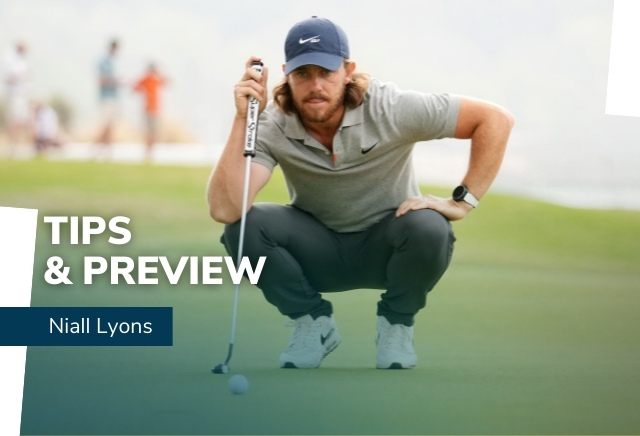 Niall Lyons picks out three tips for the final round of the Open Championship 2022.
Open Championship - Winner
I'd be surprised should the final group not stamp their authority once again today and make it somewhat of a match play battle over the final 18 holes. Their superiority over the field was there for all to see yesterday and given their stature in the game I think if anything they'll pull away again. It makes the outright market somewhat redundant and unfortunately that hasn't gone our way this week after Dustin Johnson's fumbling down the final few holes last night.
Matt Fitzpatrick W/O Hovland and McIlroy at 17/1
Instead we can concentrate on the without front two market and I believe there are a couple of bets in this. First of all Matt Fitzpatrick has got motoring following a poor first round and has shot -9 for Friday and Saturday. That is only 1 shot shy of McIlroy's total for the same rounds and I expect the US Open champion to make further gains today. He is riding the crest of a wave right now and a pairing with the likeable Adam Scott should provide either with a platform to shoot a solid round today. He has nothing to lose and with his putter behaving should be aiming for a top 3 finish.
0.75pt M.Fitzpatrick W/O Hovland and McIlroy 17/1
Fitzpatrick W/O Hovland and McIlroy - 0.75pts @ 17/1
Fleetwood W/O Hovland and McIlroy at 25/1
Tommy Fleetwood is another who could take the handbrake off today and is worth a gamble in the market without the front two. Like Fitzpatrick he has shot 9 under for the last two days which is only beaten by a small handful in the field. Fleetwood's putter warmed up yesterday and if it continues in the same form today then another low score is on the horizon. Again, he'll feel like he has nothing to lose and whilst some of those ahead have the pressure of still being in with a small chance, these two Englishmen are more or less out of the winning question, but could easily benefit from nerves of those in front and their eagerness to attack on a day where they'll need to shoot really low to have a chance.
0.75pt Fleetwood W/O Hovland and McIlroy 25/1
Fleetwood W/O Hovland and McIlroy - 0.75pts @ 25/1
Harman to win two ball at 15/8
As I mentioned in the podcast at the start of the week the main reason I didn't want to get involved with Lowry was because of his underperforming putter. When he doesn't putt well he finds it difficult to contend and he's did well to post 7 under after three rounds here given his putter is cold. He ranks 75th out of 83 for SG putting this week and this has been the reason why he isn't closer to the lead. He holed out for two eagles yesterday also so one could say he has been slightly lucky to be in the position he is in. Brian Harman on the other hand ranks 2nd in the field for putting and looks a much better option in the two ball at 15/8.
1pt Harman to win two ball 15/8
Harman to win two ball - 1pt @ 15/8