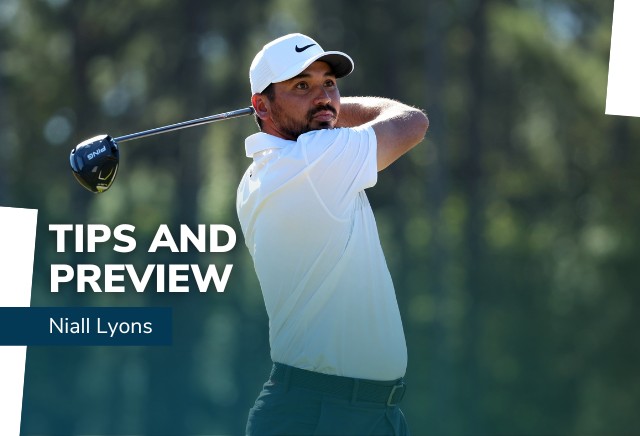 Niall Lyons shares his golf betting tips and preview for the Farmers Insurance Open.
Farmers Insurance Open
Torrey Pines has a new sheriff in town in the shape of Jon Rahm with the Spaniard threatening to rival Tiger's record around these parts. His first PGA Tour victory, first major and first (and hopefully last!) marriage proposal all took place at this venue and for Rahm it's one of the most special places to play golf. He's playing ok isn't he? Rahmbo is flying with four wins in six starts and arrives here a 4/1 jolly.
This is a tough venue to win on though despite Rahm's regularity here and he'll be up against some talented sorts over the weekend. I'd suggest winning four in six takes a lot out of you and there has to be question marks about when that run tails off a little. Tiger once won eight tournaments on the trot, but Rahm at some point will feel the load of these wins and taking 4/1 is ill advised surely.
Long hitters here often prosper although driving distance often doesn't figure too prominently in contenders stats. Approach play and scrambling tends to be a little more important but if you can combine all three you'll be elected. Rain in the forecast will mean the course will play even longer than the yardage on paper so maybe the longer hitters will be even more favoured this week.
Jason Day at 22/1 (Eight Places)
Top billing here goes the way of course specialist Jason Day. The Aussie has a fine record here winning this event twice back in 2015 and 2018 as well as a further three top five finishes. Injuries have put pay to a fair chunk of his career but he looks to be finally coming out the other side of that and is a much more consistent operator nowadays than what he has been these last few years.
The comeback looked well and truly on this time last year when he managed a 3rd place finish here at Torrey when showing little signs of life, but despite another few decent efforts across the season it ended up another disappointing year for the former PGA Champion. The new campaign has been much better finishing inside the top 21 in five of his seven events.
His ball striking game is in great shape and whilst he may need some luck on the greens, he is used to these surfaces and performs well on them. For someone who has struggled with the game in large parts down the last decade his results here have always remained consistent and with that in mind a wager around the 22/1 is more than acceptable after the 25/1 disappearing overnight.
2.5pts each-way J.Day 22/1 (1/5 8)
Jason Day - 2.5pts e/w @ 22/1
Taylor Montgomery at 30/1 (Eight Places)
Justin Thomas must have every chance of going well here despite a poor week with the driver in Hawaii and if that rust is shaken off he could be dangerous. Schauffele and Finau ahead of him in the market doesn't quite add up and I'd slot Thomas in as comfortable second favourite. At more than double Thomas' price though my preference is for Taylor Montgomery.
The rookie of the year I'd suggest is almost already in the bag for Montgomery who only once has been outside the top 20 in 10 PGA tour starts to date. Add in a made cut at the US Open here at this venue as well as an 11th placed finish last year and we have a dangerous maiden who already has shown a love for the course.
He reminds me a little of Jon Rahm who came here a few years ago with bags of talent and noise surrounding him only to do the business and go on to reach world number one. Whilst Montgomery is a long way off that yet, he is a contender for one day reaching those heights. His big weapon is the putter and it needs to be seen to be believed.
He ranked 3rd in putting here at Torrey last year, and 5th in the US Open the previous year. Forgetting the one missed cut this season his putting ranks for the weeks we have stats for read 1-5-5-7-25-5-9. He hits the ball plenty far enough for this venue also and although he'll need to improve his approach play a little to take down a field of this quality that is probably only around the next corner.
Jason Day ranked 6th and 2nd in SG putting for the season the years he won this and Montgomery can emulate the Aussie by doing similar.
2pts each-way T.Montgomery 30/1 (1/5 8)
Taylor Montgomery - 2pts e/w @ 30/1
Scott Stallings at 140/1 (Eight Places)
Anything at 100/1 or above about Scott Stallings this week is an interesting proposition given how well he has played in the last six months. His mid season form took him all the way to East Lake last season which included a runner up finish in the BMW Championship the week before the Fedex finale.
Ever since he hasn't quite hit the heights with his irons and has had a little trouble around the greens but he arrives at a place that he is very dangerous upon and a return to the form a few months ago would see him go seriously close.
He won this back in 2014 and nearly doubled up losing out in a playoff the following year. Add in top six finishes at Riviera and Silverado and we clearly have someone comfortable on these surfaces. Towards the end of last season was probably the best and most consistent he has played during his career and a return to one of his favourite venues must be considered a positive and worth chancing at triple figures.
1pt each-way S.Stallings 140/1 (1/5 8)
Scott Stallings - 1pt e/w @ 140/1
Keegan Bradley at 66/1 (Eight Places)
Keegan Bradley suffered from an underperforming putter both weeks in Hawaii and although his long game was in decent shape at Kapalua I'm prepared to give him the benefit of the doubt for a dip int hat department at Waialae, a venue on which he has largely struggled on throughout his career.
Only four starts ago he took down a good field in the Zozo having finished inside the top five at the Sanderson a few weeks previous. He has only missed the cut here twice from 11 appearances and has a couple of top 5s from 2017 and 2018.
Bradley is slowly becoming somebody to rely upon on the tough tests. None more so was this evident last year but in the US Open at Brookline where the crowd favourite roared home to finish 7th, also on poa annua greens.
The previous month he went toe to toe with Max Homa at Potomac where he really had to grind there to shoot 6 under, a couple back of the winner. Bradley's game lends itself to Torrey and I'm hoping some early season rust has been shaken off in Hawaii and he can enjoy somewhere where he has had much more success.
1pt each-way K.Bradley 66/1 (1/5 8)
Keegan Bradley - 1pt e/w @ 66/1
Aaron Baddeley at 250/1 (Eight Places)
It helps to hit the ball a long way here but on paper it doesn't look a necessity. Of the top five in driving distance last year, only one ranked inside the top 10 on the leaderboard at the end of the week (Rahm). The same applies to the three previous years where the 15 who made up the top five in driving distance for the week only had three top 10's amongst them.
I was tempted to leave Aaron Baddeley off the staking plan because of his lack of length but I'll include him for the above reason. He has kicked off this campaign well with top seven finishes in Bermuda and Hawaii. A somewhat disjointed long game last week led him to finish 50th but his record here and his ability on poa annua greens suggest he is capable of making the frame this week.
He has a win at the correlated Riviera as well as a couple of top eight finishes here at Torrey. Across Silverado, Torrey and Riviera he has only lost strokes to the field putting once his last 18 efforts on those courses. His long game dropped of a little last week but if returns to something similar as to what we seen in Hawaii then prices around the 250/1 may look pretty come the weekend.
0.75pt each-way A.Baddeley 250/1 (1/5 8)
Aaron Baddeley - 0.75pts e/w @ 250/1