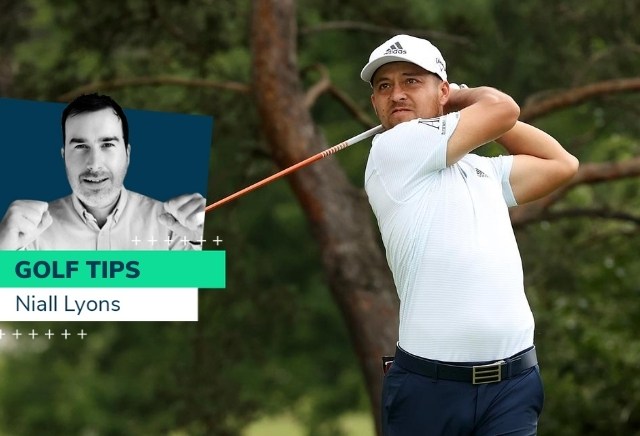 Niall Lyons has previewed the first major of 2020, with a 22/1 headline tip
USPGA Championship
Some of our most loved sporting events are now being played out and for golf fans we have the arrival of the first major of 2020. It promises to be a special one too with a West Coast 2am finish for those of us watching in Europe. TPC Harding Park in San Francisco is the venue for the PGA, last holding a pga tour event in 2015 when Rory McIlroy beat Gary Woodland in the Matchplay Final. I went back and watched that final last week to remind myself of the challenge and what was most notable to my eyes was the shot shape needed off the tee. There are very few straight tee shots and most holes require a draw, with a couple favouring a fade off the tee. McIlroy, unsurprisingly is one of the best in the game at moving it both ways off the tee and he gave himself tonnes of opportunities to attack the flags. After the tee shots the course is relatively straight in front of you with open fronted greens. Primarily, I feel the main test is off the tee positioning your ball in the right spot to approach the pins. Approach play will also be a factor and I doubt short game around the greens will play a huge part in the winner. It certainly favours the bigger hitters but I'd urge caution as many bombers will be taking tight lines and with the trees than adorn most fairways here it will be quite easy to find trouble. So whilst it looks favourable to hit it a long way you must be accurate as a wrong position to attack the flags will prove troublesome. Strokes gained off the tee, and approach will be my two main areas of concentration.
It's also worth noting those who have won the PGA in recent years have come in with serious form behind them in the WGC the week before. It used to be the Bridgestone, but now the past couple of years it has been the St Jude. Those who struggled there would be a negative, especially as Southwind is a course not easily negotiated. Last years US Open may be another pointer as to how some might cope with colder temperatures throughout the event.
Xander Schauffele finished 4 shots of a sublime Justin Thomas last week with a quadruple bogey 8 on the par 4 12th on Friday afternoon. A few shots less on that hole and he was a contender on the final day. As it turns out a tie for 6th could be the perfect preparation for a win at Harding Park. I've always believed Xander has a touch of class for major championships and I fully expect him to polish one off sooner rather than later. He is another absolutely striping it from tee to green and the right to left shot needed off a lot of tees should suit the Californian. I believe he is well suited to a test that makes you think from tee to green also. He showed that in the 2018 Open finishing runner up to Molinari. The test at Carnoustie is primarily tee to green, and his game should translate perfectly well to Harding Park. He has already shown he can win the best events with a WGC win in China, a Tour Championship at East Lake and also a field full of previous winners in Hawaii at the Sentry. His major record is super thus far also and is only missing a win. I'd be surprised if he doesn't plod his way into contention. His price is right, of that there is no doubt. We aren't getting a big ounce of value here, but we are getting a proven big tournament performer who hasn't yet got off the mark in the majors.
3pts each-way X.Schauffele 22/1 (1/5 9 places)
Xander Schauffele - 3pts e/w @ 22/1
I have long believed that Hideki Matsuyama has been overrated in the market for many years, especially major markets. I don't remember falling on him at any point for a major, but I can't escape his chances this week. I've taken the last 24 rounds of golf as a barometer stats wise seeing we've had a huge break during the year. Hideki ranks 4th in strokes gained tee to green in the field for that period, and 5th in Strokes Gained Approach. That is the blueprint for Hideki's career as his short game has always been the facet that has let him down on the biggest stage. His putting stats remain abysmal and we'll need a huge upturn if he is to land the title this week. Nevertheless he fits a lot of the criteria we are looking for. He finished a respectable 20th last week and finished 21st in last years US Open at Pebble. He is yet to win a major which I believe is a huge positive these days in the big four events. That extra little bit of desire and hunger counts for a lot. He has been working on quickening the transition from his backswing to his downswing. That 1 second pause that always halted the backswing is thankfully on the way out and three top 25 finishes in his last four efforts show he isn't far away. The biggest event of the year thus far, the Players Championship was of course cancelled after round one. He held the first round lead shooting a spectacular 63 around Sawgrass. He is capable of going very low and could be a dangerous opponent to the tournament favourites.
1.5pts each-way H.Matsuyama 40/1 (1/5 9 places)
Hideki Matsuyama - 1.5pts e/w @ 40/1
There will be some sitting on tasty ante post bets on Daniel Berger and it's hard to see him out of the picture the way he is hitting the ball. Outside of Justin Thomas his recent form is as good as anybody else in the field. Make no mistake, this is a career best year for Berger and we've seen what Molinari did in his breakthrough year a couple of years ago. Before the break Berger showed signs of what was to come with top tens at Pheonix, Pebble and at the Honda. First week back he impressively won the Charles Schwab before finishing 3rd at the Heritage and 2nd last week at St Jude. There is an argument that Berger should be a lot shorter in the market than what he currently is. 6th in last years US Open is a huge positive, as well as the top 5 finish at this years Pebble. 12th in the PGA last year also may have been small signs of what was to come this year. He is killing it in all departments of the game and looks to be a hugely competitive runner this week.
1.5pts each-way D.Berger 40/1 (1/5 9 places)
Daniel Berger - 1.5pts e/w @ 40/1
I was very tempted to back Justin Thomas here this week. His price is a fair one I think and he has been the best golfer in the past few months comfortably. I do believe those without a major win so far do hold the answers to most of these events nowadays and it is not proving easy for the best in the game to add another to their tally. Hovland was of huge interest to me as I think the market may still not have a hold on just how good he is. His 59th place last week at St Jude is probably just enough to put me off and maybe leave him for another major to come. Hatton has a huge chance and I was surprised by his lacklustre finish last week. That being said, he could be one to throw the towel in after a bad start and the result could prove meaningless. Nevertheless, once again it is enough to put me off. Leishman is another with a lively chance who should relish the right to left shape off the tees. I find it very difficult to leave Fitzpatrick off the list given his results of late. 3rd at the Memorial and 6th at the St Jude are breakout results for the Englishman. These are the highest quality of fields and Fitzpatrick is mixing it with the best. The one downside to his chances is his length off the tee. That could be worrying over the weekend but we'll take the chance. He gained 10 strokes on the field putting in Memphis which is an extraordinary number. Coming to Harding Park he should be suited to the task with a tree lined track. Two wins in Crans and the win at Woburn have shown us he loves this type of layout. A win in the DP World Tour Championship is another sign he can win with a quality field in tow. I slightly worry about his shot shape off the tee also but he is playing so well if he can find something with his approach play he may be a big runner.
1pt each-way M.Fitzpatrick 45/1 (1/5 9 places)
Matthew Fitzpatrick - 1pt e/w @ 45/1
Abraham Ancer looks one to stay on the right side of with some very decent performances of late. His experience last December in the Presidents Cup being leading points scorer for the Internationals will prove advantageous. With no win in the States yet, it slightly puts me off and there could be questions surrounding whether he could get the job done on the back 9 of a major. I expect him to go well though. Shane Lowry is crying out to be backed given his performance last week. Tighter classical golf courses definitely suit the Irishman and if his putting had have been above average he would have contended for the win. With his full time caddie back on the bag last week he ranked 6th in Strokes Gained tee to green. He gained no strokes on the greens and that's the main reason he didn't finish higher up the leaderboard. 6th was a respectable effort though and must go into this PGA high on confidence of repeating Harrington's feat in 2008 of winning the PGA after the Open. He finished 2nd at Woburn to Fitzpatrick in 2015 and of course has a super record at Wentworth with numerous solid efforts adding to his runner up spot in 2014. He of course won at Firestone which tells us that he really likes a tree lined classic track and everything is setup here for major number two.
1pt each-way S.Lowry 70/1 (1/5 9 places)
Shane Lowry - 1pt e/w @ 70/1
Billy Horschel is heading into this a little under the radar having produced some solid performances of late. 25th last week at St Jude was respectable to back up his excellent efforts at Muirfield Village finishing 7th and 13th across the two weeks there. His tee to green stats are solid of late also and the right to left shape off most holes should prove to his advantage. He fits the bill of a major champion in waiting having achieved almost everything in the game apart from one of the big four. He won back to back play off events in 2014 cruising to the Fedex prize at East Lake. His major record is average with a 4th place at Merrion in 2013 being his best result to date. Nevertheless, he is playing good golf and sits at a tasty number for someone inside the worlds top 50 who is looking to land his first major.
1pt each-way B.Horschel 100/1 (1/5 8 places)
Billy Horschel - 1pt e/w @ 100/1
At triple figures Bubba Watson is a must play. He was quoted back in 2015 as saying that the course set up perfectly for him with his fade off the tee. 25th last week was a respectable effort having lost three shots on the field approaching the greens. His putter was decent though ranking 15th in the field. We know he loves Augusta where he uses his fade off a lot of tees. Riviera is another course in California where he has utilised this shot winning the event three times in the last six years. He hasn't been playing overly well of late but a top 25 last week can be considered a positive. We know what he is capable of and if he manages to find something with his approach play he could be a big runner over the weekend.
0.75pt each-way B.Watson 100/1 (1/5 11 places)
Bubba Watson - 0.75pts e/w @ 100/1