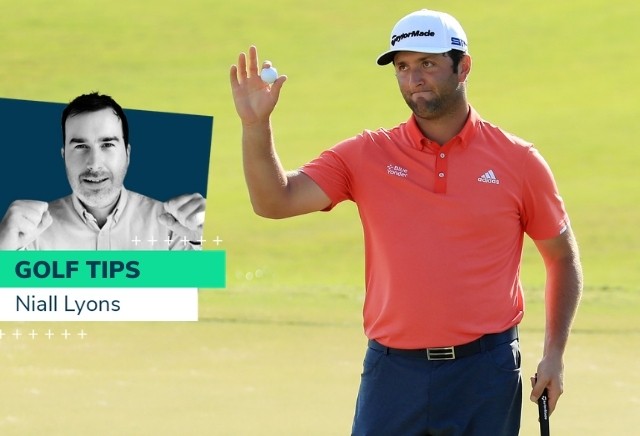 Niall Lyons has previewed the US Open, with a 10/1 headline tip
US Open - Winner
It's major time again and Winged Foot may just provide a US Open of old and have the players hanging on for dear life and the viewers in pleasuredome. The penny looks to be dropping somewhat with those in charge of course set ups - that the fans want to see a stern test for the pros and having it all their own way is a negative for ratings. Ogilvy won here last in 2006 at a score of 5 over par, and with any luck we'll get a similar event to that in terms of excitement. Many blew their chances that Sunday, most notably Montgomerie and Mickelson who spurned their chance at a first major and opened the door to the Aussie. It was as thrilling as it gets. Winged Foot has undergone a redesign in recent years by Gil Hanse but the Tillinghast Greens remain the big talking point. The slopes on these greens will have players scratching their heads and with conditions looking like they'll be firm and fast it should be fun to watch how they cope. Ogilvy likened the greens to Augusta in terms of their shape and that approaching the greens you'll need to be pinpoint accurate to find the correct levels where the pins are. If you miss, three putts will be regular and up and downs extremely difficult. He also likened the surfaces to those in California, namely Riviera and those who grew up putting on Poa Annua may have an advantage. I'll be looking towards Poa Annua surfaces like Torrey Pines, and results at Augusta as a small pointer. Tillinghast designs like Bethpage and Baltusrol will also be worth studying. Bethpage held the 2016 Barclays event and the 2019 USPGA. The 2016 USPGA result at Baltusrol will be another worth a glance. US Open specialists should lap this up but with the volatility in scores I'd certainly expect a few surprising names at the top of the leaderboard at the weekend. Kenneth Ferrie played in the final group with Mickelson in 2006 and something similar could arise here.
Dustin Johnson is a strong jolly and probably one of the shortest priced major favourites in recent years next to Rory at the PGA a number of years ago. It is certainly justified and he holds all the aces to be taming this Winged Foot course. He loves a tough US Open set up as well and it's tough to see him out of the argument. His run has been explosive and that is my only worry, that he eventually runs out of heroics. I doubt a huge windfall in the Fedex can be seen as a positive motivation wise, although it wasn't as if he needed it in the first place. Overall at the price I'm happy to let him pass by as this won't be an event easily won.
Xander Schauffele is a major specialist in his short career so far and he won the proper Tour Championship once again a few weeks back. My goodness he is short though. Long and straight driving is his forte and one can easily make a strong case for him. At the price I can happily let him win, despite being a huge fan and having invested some money on him in previous majors.
It's hard to get away from Jon Rahm's chances this week and I'll play the Spaniard in the hope he can cope mentally with what's ahead. That's the main worry as every department of the game is in such fine nick that I have no stress that his game can cope. The two toughest layouts of the year at Muirfield Village for the Memorial and at Olympia Fields for the BMW were both won by Rahm. The Memorial he won in ridiculous fashion blitzing the field over the weekend and if there is to be a runaway winner this week, my money would be on Rahmbo. 6th at the Tour Championship was another fair effort. The slight worry as I say is his temperament on a very long week here. Positive signs have been there though. We noted earlier in the year when he got behind early on the final day of the Farmers at Torrey that he rallied tremendously to run Leishman close when he looked the winner a long way out. That grit has been questioned in previous years. His eloquent final round at Muirfield Village was another sign of how much more comfortable he is when even dropping shots. Olympia Fields was another feather in his cap coming from way behind after a few days to win that in fine fashion. It looks like he is now ready, it could easily come here or Augusta in a few months. I'm hoping it's here.
4pts WIN J.Rahm 10/1
Jon Rahm - 4pts @ 10/1
Adam Scott ticks plenty of boxes for me this week and can't be left off the staking plan. The Aussie has a win to his name this season at the previously mentioned Riviera to add to his tally there having won it back in 2005. He has gotten the hang of the US Open later on in his career with three top tens in his last 6 tries. Scott has a light schedule and has only played three times since the sport restarted a few months ago. His best performance in that spell is 22nd at the PGA which is fair positive heading into the second major. He gains shots in all departments these days which will be needed this week as no one particular stat will see you get over the line. A good all round game is what is needed here. He has the win around the Augusta greens I've mentioned as well as having won around Royal Melbourne. Ogilvy mentioned Royal Melbourne as a similar course in terms of the greens and how to approach them. Also has a top 20 at Baltusrol in 2016. His price is about right and I'd have preferred a shade bigger, but he gets a strong enough bet for me.
2pts each-way A.Scott 50/1 (1/5 7 places)
Adam Scott - 2pts e/w @ 50/1
Another Augusta winner Patrick Reed must be played. Reed finished 7th last time out on the proper leaderboard at the Tour Championship and ticks the box of having a win earlier in the year at the WGC Mexico. He finished 13th at Baltusrol in 2016 and won the Barclays in 2016 at Bethpage. In terms of getting up and down from the edge of a green he can be an expert. Holing putts inside 15 feet when under pressure will be crucial here and Reed has that in spades (pardon the pun). The draw off the tee favoured on many of the holes will suit Reed also. When the going got tough at Shinnecock a few years back he was right in the thick of it too eventually finishing 4th. Reed should land another major in his career and this looks a decent opportunity.
1.5pts each-way P.Reed 40/1 (1/5 9 places)
Patrick Reed - 1.5pts e/w @ 40/1
Paul Casey recorded his best finish in a major last time out at the PGA and can be fancied to put his best foot forward and challenge here once again. For plenty of the bad press you see about Casey, he comes across with a super attitude when interviewed. He absolutely bumped into one at Harding Park and almost deserved more for his efforts there. When interviewed after he was smiling and sending all his plaudits Morikawa's way. Attitude will be important this week as a care free outlook will certainly help when things aren't going your way which will inevitably happen. He has played well numerous times at Augusta and I noted he holed plenty of par putts up the stretch at Harding Park to keep himself in the game. After a lifetime, Montgomerie nearly got his day in the sun at Winged Foot, Casey can hopefully follow in his footsteps but finish off the final hole without crumbling.
1.5pts each-way P.Casey 55/1 (1/5 9 places)
Paul Casey - 1.5pts e/w @ 55/1
Louis Oosthuizen is someone worth chancing given his pedigree to go well in a tough scoring contest such as this. When everyone dropping shots at the Open in 2010 he was busy running away with things at the top of the board playing a different course (all be it in different weather). He finished a shot behind Spieth at the very tricky Chambers Bay US Open in 2015. He managed a top 25 at Baltusrol and a top 20 at Shinnecock. He is somewhat of a specialist for Open tracks on both sides of the Atlantic and hasn't missed a cut in this event in the last six years. Playing ok stuff lately but this is right in his ball park and has a great attitude for the test ahead at Winged Foot.
1pt each-way L.Oosthuizen 80/1 (1/5 9 places)
Louis Oosthuizen - 1pt e/w @ 80/1
Alex Noren is one of the livelier outsiders from my research and I must invest in the Swede around the 150 mark. Noren's best result in the States was a runner up finish to Jason Day on Poa Annua greens at Torrey Pines. He plays tough courses extremely well with wins at Wentworth and the Gary Player CC in Sun City. Two wins in Crans has also shown his ability to tame courses that are tree lined and tight. He has been playing sneaky good golf lately with a top 25 at the Heritage, 3rd at the 3M Open and 9th at the Barracuda. Most notably he was 8th at Olympia Fields, the toughest event of the year so far and also posted a top 25 at Harding Park in the PGA. He is outside the bracket in the world rankings that normally win this event but it's only a handful of years ago when he was hovering around the top ten in the world. Around the greens and on them there aren't many better in the field and if he continues with that sort of game he could easily contend on a tough layout.
1pt each-way A.Noren 150/1 (1/5 10 places)
Alex Noren - 1pt e/w @ 150/1
Sung Kang is a Hail Mary type selection but nevertheless I'll be having a few quid on at silly prices. As I mentioned Kenneth Ferrie was in the final group in 2006 and there's certainly room for a few surprise names on the leaderboard. Sung Kang is 500/1 and ranked 68th in the world. Granted he is playing poorly of late but his win at the 2019 Byron Nelson came after a missed cut and his runner up finish at Riviera this year also came after a missed cut. He is the type who can play well on any given week. 2nd at Riviera and 9th at the Arnold Palmer are the best we've seen of the Korean this year. It's worth noting he finished 7th at the PGA at Bethpage last year. Worth a flyer.
0.5pt each-way S.Kang 500/1 (1/5 8 places)
Sung Kang - 0.5pts e/w @ 500/1