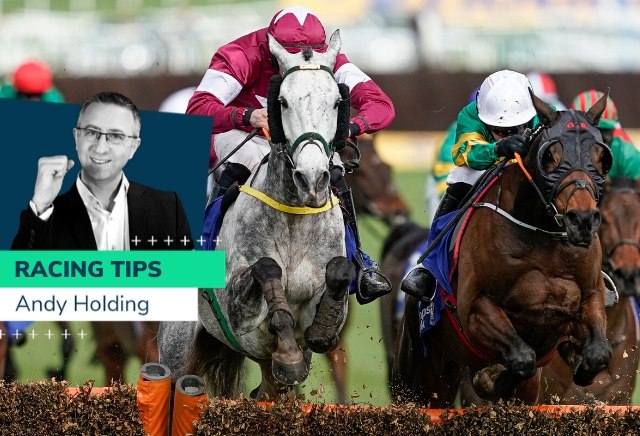 Andy Holding looks ahead to the 2021 Stayers' Hurdle and is keen to take the 20/1 available on one horse
Due to the introduction of so many on-the-day offers by bookmakers, the incentives to get involved with ante-post betting has diminished in the last decade. Unless you can be sure of obtaining a price at least double about a competitor – who is almost certain to run - in advance, risking your hard-earned money on an event not knowing the final line-up, ground conditions, and any biases there might be on the day isn't a wise practice, even more so when you add into the mix the place terms are the usual fifth-the-odds, first three.
However, ante-post betting on the Cheltenham Festival is a different beast altogether, as punters who wager on their opinions weeks, months or sometimes years prior to the great meeting in March don't seem to mind tying their money down for a long period of time in the hope they can land on a few nuggets which they can then boast about to their mates over a beer down the pub. Aside from the bragging rights with your work colleagues and general associates (they all seem to mysteriously and simultaneously come out of the woodwork during Festival week), there are races that do need special attention purely because the betting looks completely wrong based on all known facts, and the main one that stands out from the crowd after this year's Cheltenham Festival is the Stayers' Hurdle.
If you would have said to most punters you can have 8-1 about Paisley Park (generally 7-1) prior to this year's meeting for the 2021 version, they would probably have either snapped your hand off or laughed you out of town thinking it was some sort of joke, but that's exactly the position Emma Lavelle's gelding finds himself following what can only be described as a lamentable display a month ago. Heading into the Festival unbeaten in his seven previous hurdle races and imperious in the same contest twelve months earlier, the son of Oscar looked to have all bases covered on all known form in what appeared be a sub-standard renewal. However, there was nothing left in the locker this time once he hit his customary flat spot at the top of the hill and he trailed home a disappointing seventh of the 15-runner field, in-turn, looking a shadow of his former glories. Maybe the reason for his poor show was down to losing both his left-fore and right-hind shoes during the race, or it might have been due to the very sticky ground seen for the duration of the meeting, but either way, there has to be some doubt as to whether he can duplicate the feat achieved by both Crimson Embers and Inglis Drever, and regain the crown after losing it.
Although the old champion is just about clinging on to favouritism, he still makes more appeal at this stage than the other current 8-1 chance, Benie Des Dieux, who was another one of the so-called 'bankers 'of the meeting to get chinned at odds-on. Backed as if defeat was out of the question, she got beaten fair-and-square by her main market rival Honeysuckle in the Mares' Hurdle and even though there was plenty of conjecture as to whether her jockey Paul Townend got out-ridden by fellow compatriot Rachel Blackmore, she still had the whole length of the run-in to get by Henry De Bromhead's mare and failed. That said, the daughter of Great Pretender was in no way disgraced in finishing runner-up to an equally brilliant mare and she still remains a top-class prospect. The main issue from an ante-post perspective is trying to second guess which route connections' will choose next season. Will she stay in her own lane against the girls, and if she does, there's always the temptation of the new mares' chase set to be introduced for 2021 (currently a big-looking 16-1 for that event), or will she be upped in trip and go for the Stayers' Hurdle, a race she side-stepped this time around in order to go for seemingly easier pickings? With so many if's and buts, no sane punter worth their salt could possibly get involved with Willie Mullins' mare with so much water to go under the bridge.
So what about this year's champion, Lisnagar Oscar, surely he deserves more respect than the 25-1 quotes currently available for Rebecca Curtis' gelding? Clearly most bookmakers and punters alike don't believe that to be the case, so let's take a look at the facts surrounding this year's championship event over three miles and see why he's unlikely to remain on his throne.
The first thing to point out is they didn't go a particularly strong gallop, which sometimes can lead to an odd result, and secondly, and even more damningly, the final circuit sectionals paled into insignificance when compared to those posted by the Pertemps Final an hour earlier. In layman's terms, the Grade 1 was run in an overall time three seconds slower than the three-mile handicappers on the same card and an astonishing six seconds for the final lap, which equates to roughly 15 and 30 lengths respectively in terms of distance. This phenomenon is even more noticeably when applying the split-screen format many sectional times buffs (me included) use to give them a better perspective of certain performances and these two races are definitely worth reviewing for professional and casual punters alike (just drag both races in question up on your computer screen and set each race off at the first hurdle in the back straight and watch how they unfold). Based on the findings for both contests, it's clear to see the handicappers were running at a totally different level to the supposed better class race and that leaves us with two conclusions, either the Stayer's Hurdle was a particularly poor one in terms of pure quality this season or several who took part in the Pertemps Final were Graded horses masquerading as handicappers. The truth may lie somewhere in between, but at the same time, it would be churlish to totally ignore the numbers produced by the likes of SIRE DU BERLAIS (best price 20-1) and The Storyteller, in particular, so let's take a look into their credentials to see whether they are genuine contenders for top honours next season.
The former needs least explaining as he was winning the same race for the second time in as many years and considering he managed to achieve that notable feat lumping 11st 12lbs off a career-high mark of 152, it just puts into some perspective the level of his accomplishments. Fitted with the first-time blinkers (had raced in first-time cheekpieces in the Final the previous year), the eight-year-old travelled a good deal sweeter than he had done in the previous renewal and coming there pulling a cart on the run down to the last, it was just a question of whether he had more in the locker than his equally sweet-moving stable mate on the run-in. Answering in the affirmative, the son of Poliglote stayed on gamely all the way to the line to register a half-a-length success (looked like he was saving a bit for himself) and with the pair well clear of the rest, there's no reason to question the validity of the form. Indeed, using previous Stayers Hurdle third Unowhatimeanharry as a guide (beaten 30 lengths), his finishing position under a similar weight strongly suggests the winner is probably a Grade 1 performer in-waiting and in a division that clearly lacks any great strength in depth at present, he makes plenty of appeal at his current 20-1 quotes to breakthrough into the top echelon next season.
The latter is slightly trickier to assess in the sense that he could still pursue a career as a chaser despite his achievements at the Festival. Prior to his campaign over the smaller obstacles, the son of Shantou has mainly been plying his trade in Grade 1 races over fences and, given that he was a likely runner in the cancelled Grand National, he could easily revert back to a discipline where he might still have plenty of mileage left in the tank. However, based on the maths behind his stable companion at the Festival, connections may consider taking up the option of at least trying the nine-year-old chestnut against some of the better staying hurdlers around on home soil just to get some sort of bearing as to where he stands and let's face it, there's not much to recommend with the likes of Bacardys and Penhill to name but two from that category.
If there is to be one Irish-trained stayer to keep on improving, Ronald Pump fits the bill, and now connections know that the seven-year-old is a genuine top-notcher, he's likely to be around in this league for some time. Not overly big, he always looked as though he might struggle over fences and despite several attempts to a decent standard in that sphere, it didn't come as the biggest shock in the world to see Matthew Smith's gelding take his chance in the Stayers Hurdle once he was handicapped out of the Pertemps Final. Other than a couple of mistakes here and there (most noticeably at the last), he may have well justified the decision to go for gold in the best possible fashion and he's another to consider when it comes to making up a shortlist of likely contenders for the same race next year despite his numbers at Cheltenham suggesting he has a bit to find to uphold his previous Leopardstown form with Sire Du Berlais and The Storyteller.
Of the other names chalked up prominently by bookmakers in this category, those that fought out the finish to the Albert Bartlett have to be worthy of a mention, although it has to be pointed out the majority of the main players from that novices' event are likely to embark on chasing campaigns next season. Indeed, connections of winner Monkfish and second, Latest Exhibition have already stated a preference for fences next term, while not in tablets of stone yet, there's a decent chance third-place Fury Road will follow a similar path. Of those who served up a terrific finish on the final day of the meeting, only Thyme Hill might end up staying over hurdles and if that turns out to be the case, he has the qualities to make an impact at the very highest level.
Conclusion
Whether we've seen the best of Paisley Park remains to be seen (he is still only eight), but he does need to bounce back to the sort of level that will instil a certain degree of confidence with those punters who he let down badly at the Festival, and at this present moment in time, he rates a dodgy proposition until proven otherwise. Even if he had run up to maximum capacity, however, the figures produced by Sire Du Berlais in the Pertemps Final – as discussed – over the same C&D, suggested he would have struggled to cope Gordon Elliott's extremely talented stayer and for that reason, there appears to be a decent angle to be obtained by backing the now 158-rated improver before next season kicks off and everyone cottons on to his obvious claims.
A lightly-raced sort who clearly comes good in the Spring and is a big-time player when in matters most (third time in a row he's posted his seasonal best performance at the Festival), Sire Du Berlais will hopefully go on and prove that he is the best three-mile hurdler around and he makes tons of appeal at his current 20-1 quotes. If we knew The Storyteller was to stay over hurdles then he would be an automatic pick as a saver to the main selection, so it's possibly worth playing a waiting game with him with a view to topping up at a later date (his early entries next season will provide a vital clue).
Sire Du Berlais
Stayers Hurdle
1pt E/W