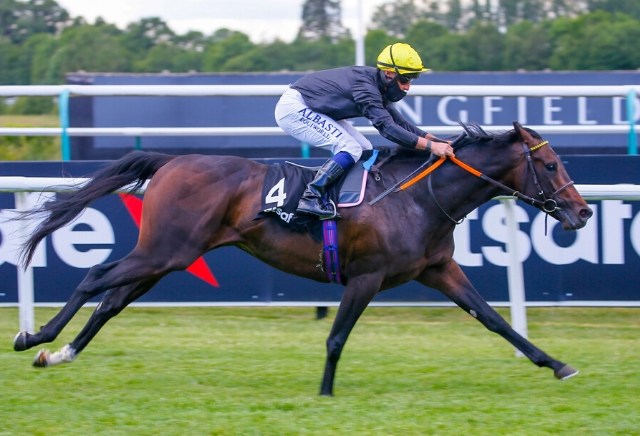 How will the draw impact the main contenders in the 2020 Epsom Derby?
The draw was released earlier today for the 2020 Epsom Derby. It certainly caused raised eyebrows when the current favourite, English King, was drawn in stall 1. But is it as bigger negative as has been made out?
Full draw:
| | |
| --- | --- |
| 1 | English King |
| 2 | Mogul |
| 3 | Pyledriver |
| 4 | Emissary |
| 5 | Amhran Na Bhfiann |
| 6 | Russian Emperor |
| 7 | Max Vega |
| 8 | Vatican City |
| 9 | Worthily |
| 10 | Mythical |
| 11 | Kameko |
| 12 | Serpentine |
| 13 | Highland Chief |
| 14 | Khalifa Sat |
| 15 | Mohican Heights |
| 16 | Gold Maze |
Thanks to the flatstats.co.uk draw stats, I have assessed the data for every race over 12f at Epsom in the last 10 years.
Evidently, being drawn low is a negative. The win % of those drawn low over course and distance in the last 10 years is 6.3%. Compared to 8.4% for middle draws, and 8.6% for high draws.
However, those low drawn runners could potentially only be winning as often as their odds suggest, but that is not the case. Low draws expected winning figure from the 40 races analysed is 14.6, but there have only been 10 winners. This gives an A/E of 0.69. Not ideal for those drawn low, but not a disaster.
Looking into individual draw stats, 1 does look a potential issue for English King. Of the 40 runners over the course and distance in the last 10 years, none have won. The expected wins is 3.9, so clearly he will be up against it. The last Derby winner to come from stall 1 was Oath in 1999.
However, that isn't to say he cannot overcome the draw. In the last few years, would any of the horses drawn in stall 1 won if they were drawn elsewhere? The most obvious example is the 2018 odds-on favourite Saxon Warrior. Was it really his stall position that was his undoing? Coming round Tattenham Corner, he was in a perfectly good position, but simply could not go with the others. Another example in recent years would be the 2017 stall 1 drawn, Dubai Thunder. He had raced just once in his career before the Derby and never raced again, hardly a likely winner wherever he was drawn that day.
English King stays the trip, there is no question about that. Ed Walker's colt is likely to be held up under Frankie Dettori, and should be able to get himself into a good position coming into the home straight. Of course, stall 1 is not ideal, but if any horse in recent years can overcome it, it will be him.
Next to him in stall 2 will be Mogul. A stall in which no Derby winner has ever come from. However, over course and distance since 2010, there have been 3 winners, compared to 4.1 expected winners. Whilst it is underperforming, it is underperforming far less than people would have you believe. If you backed every runner from stall 2 over course and distance in the last 10 years, you would actually be showing £24 profit to £1 level stakes, although this is skewed due to a long priced winner.
A lot has been made of Kameko in stall 11. No Derby winner has ever won from there, but that doesn't paint the full picture at all. Over the course and distance in the last 10 years, stall 11 is performing above market expectation. There have been 3 winners, compared to 2.4 expected winners, giving an A/E of 1.24. The fact no winner has come out of stall 11 in the Derby is nothing to do with the horse being drawn in stall 11. Indeed, 10 Derby winners have come from stall 10, so any worries around his draw are unjustified.
Moreover, when you look at the high draws combined, it points towards Kameko actually being advantaged by his draw in stall 10. The high draw section over course and distance has an AE, of 0.90. 16 winners, to 17.7 expected winners. It is evident therefore, that the high draw performs closely to how the market expects them to. Whereas the lower part of the draw underperforms. So there is no qualms for Kameko there. Whether he will stay or not is a whole different question.
The middle draw performs better than the low draw, but not as well as the high draw. 14 winners from an expected 16.2 gives an A/E of 0.86. No ground-breaking revelation there, but if you fancy one in the middle draw, there is nothing to worry about.
The draw is just a tiny piece of the puzzle. It would be foolish to write off any horse down to their draw on Saturday, but it is worth knowing who will have a slight advantage and who will not.