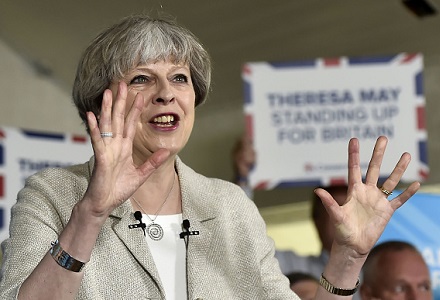 Our political betting expert has three value bets in the constituency markets.
Looking again for value in the constituency markets
When I last looked at the election betting markets for this column, the Conservatives were a best-priced 1/33 to win most seats, and were projected to win by seat numbers well into three figures. In looking for value at the time, I turned instead to the individual constituency betting, where I argued mispricing was more likely to occur than anywhere else. On that occasion, I focused on potential value Labour bets.
These were not seats that I necessarily considered likely Labour wins but those seats where the price was longer, in my opinion, than the true probability of a Labour victory. My longlist of eight constituencies included Stalybridge and Hyde (then 6/5, now 4/11), Ellesmere Port and Neston (then 11/10, now 8/11) and Worsley and Eccles South (then Evens, now 19/20). My shortlisted five were each available at longer prices, which was the reason for their selection. These seats were Brighton Kemptown (then 11/2, now 8/5), Burnley (then 7/4, now 4/6), Bury South (then 5/2, now 11/10), Gedling (then 5/2, now 2/1) and Oldham East and Saddleworth (then 6/4, now Evens). So they have all shortened, in some cases more dramatically than others. I eventually plumped for the longest-priced, Brighton Kemptown (because I like long prices) and the three-way marginal of Burnley (because I like three-way marginals).
Today I will turn to the Tories and Liberal Democrats, for signs of value. Once again, I am looking for value, not seats that I necessarily believe will turn blue or orange.
My longlist of current Tory value is made up of Penistone and Stocksbridge (11/10), Hartlepool (11/10), Workington (5/4), Mansfield (11/8), Birmingham Erdington (13/8) and Walsall South (13/8). Of these, Birmingham Erdington has slipped over the weekend from 11/10, while Walsall South was a best-priced 11/8 on Friday. That gives me a slight cause for concern about Tory hopes in those seats, so my shortlisted four seats are Penistone and Stocksbridge, Hartlepool, Workington and Mansfield.
In 2015, UKIP polled very strongly in Penistone and Stocksbridge, taking 10,738 votes, not far short of 20% of the vote. In 2010, the Labour majority over the Conservatives was barely 3,000. If the conventional wisdom holds, and the large 2015 UKIP vote collapses in favour of the Tories, the current Labour majority could very well be overturned. Labour are still marginal betting favourites to hold this seat, but I think the 11/10 for a Tory gain is the value.
Hartlepool was a seat where UKIP replaced the Conservatives as the main challengers to Labour in 2015, effectively splitting the anti-Labour vote. If the Tories are successful in persuading disaffected UKIP supporters to switch to them, this could be a good night for the blue rosettes in Hartlepool. The 11/10 looks value.
The Conservatives will be looking for a good swing from UKIP to them to see them home in Workington as well. In 2010, before the UKIP surge, the Labour majority was just over 4,500. Similar majority in 2015. This is a top target for the Tories. The 5/4 looks a touch of value.
To win Mansfield, the Conservatives will need to oust the well-known incumbent, Sir Alan Meale. Still, they do have a huge UKIP vote to eat into (11,850, over 25% of the vote in 2015), and a Leave vote north of 70% in the referendum. The 11/8 looks value in this Nottinghamshire constituency.
What all four of my shortlisted constituencies have in common is the solid UKIP vote in 2015, which the Conservatives are hoping to capture in good measure this time. If this works, they could capture all four. If it doesn't, they could easily fail to capture any. So what's the best value of the four? At current prices, the 5/4 about the Tories gaining Workington probably just edges it.
My longlist of current Lib Dem value is made up of Bath (7/4), Cambridge (9/10), Cheltenham (100/30), Lewes (11/8), North Norfolk (13/8) and Thornbury and Yate (100/30). Bottom line is that the Liberal Democrats in Cambridge were only 599 votes behind Labour in 2015, and this is a seat that the Lib Dems won by a majority of more than 6,792 over the Conservatives in 2010. The Remain vote in the referendum was a whopping 73.7%, and that also works in the Lib Dem candidate's favour. If the Lib Dems are to hold on in North Norfolk, much of the reason will be the personal popularity of the sitting MP, Norman Lamb. At 13/8, that may just be value. If the Lib Dems were not poling so poorly nationally, Lewes would seem an easy target.
In 2010, they won with a majority of 7,647, and only just lost in 2015. Depends what happens to the vote of the other parties that stood in 2015 to some extent, and something of a test of the power of tactical voting. The 11/8 looks reasonable value. Backers of a Lib Dem win in Bath, Cheltenham and Thornbury and Yate seem to have been in short supply of late, which is not a good sign. Even at a marginal shade of odds-on, I think the best value is to side with Julian Huppert to win back Cambridge for the Liberal Democrats.
If you're looking for a longer-priced Tory target, the 3/1 currently available about them taking Blyth Valley, where UKIP have stood down, may also be worth a tickle.
Conservatives to win Workington - 1pt @ 5/4
Liberal Democrats to win Cambridge - 1pt @ 9/10
Tory win Blythe Valley - 1pt @ 3/1