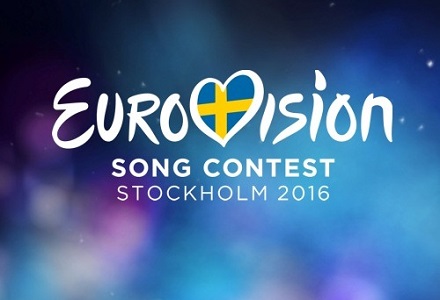 Sofabet's Daniel Gould has a cracking three-point bet for Saturday's Eurovision final.
It's an intriguing Eurovision final, with some question marks over all the main contenders. That includes Russia, who are the hot favourites for Saturday night's musical extravaganza. Sergey Lazarev and 'You Are The Only One' have been backed into odds-on after an impressive stage show in the first semi-final on Tuesday.
Russia have a wealth of friendly votes from many of the ex-Soviet bloc, especially as they send a household name who is known across the region. Lazarev can expect a good televote as a result. The question mark lies over the how well the slightly dated and Eurovision-esque song will go down with the national juries, who have a 50% say in each country. They tend to prefer something more credible and contemporary.
This year the voting will be announced in a different way. Each national spokesperson will only be giving their country's jury vote. Russia's price could drift from current short odds during this extended section if they're not leading the scoreboard.
If you do think Russia have enough in their favour - and they have plenty - this might be the time to back Lazarev. Once all the national jury points have been announced, the hosts will reveal in reverse order the televote totals of each country - at which point Russia may overtake their rivals.
According to the market, the biggest threats to the favourite are Australia and Ukraine. The former are represented by their X Factor winner, Korean-born Dami Im; whilst the latter also send a big domestic name in Jamala.
Both should score well in the jury vote with their very different songs: Australia offer a Sia-style power ballad in 'Sound of Silence'; Ukraine have a war lament about Stalin's deportation of Crimean Tartars in World War 2 called '1944'.
Both entries took part in Thursday's second semi-final. All the talk beforehand had been of Ukraine's impressive showing in rehearsals, and the narrative of a showdown between them and Russia.
But Dami Im stole the show, according to iTunes downloads the day afterwards. I don't discount the Ukrainian entry, but the more obvious Eurovision package to challenge the favourite comes from Australia. At current odds,
Australia
are my tip to take the prize.
The other most likely winner comes from hosts' Sweden. They have the most contemporary song of all, from a teenager called Frans, who does his best Justin Bieber impression in 'If I Were Sorry'.
It's been rather forgotten about in betting markets, drifting out to an attractive each-way price. It should do well in the jury vote and televote, although it's likely to have far more appeal in Western Europe than the East.
Other countries who should be competing for top ten places include Serbia, Armenia, Latvia and The Netherlands. Beyond that there are lots of songs who could sneak in there.
I won't discount the United Kingdom from doing so, especially after it was revealed that Joe and Jake would be singing 25th of the 26 acts. I think a position halfway down the scoreboard is more realistic though.
Bookmakers will be offering plenty of UK finishing position odds, and other markets such as to finish last. They're fun, even if they can feel like taking a shot at a coconut shy. I'll keep it simple and stick to Australia for the win.
Australia - 3pts @ 5/1