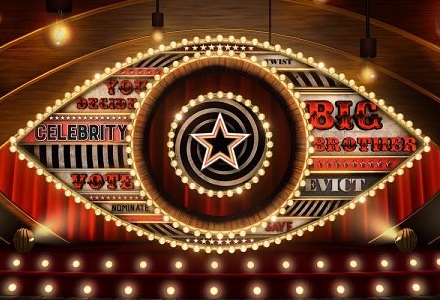 TV betting expert Tim Booth analyses the second eviction from the Big Brother house.
The second eviction of the series is the polar opposite the first, in that it's an exciting line up that people will actually care about. Heavy D, Saira, Bear and Lewis have all brought something different to the show. As they are all hated in various ways, there's actually a case for any of the four going home tonight.
I didn't think I'd be writing this a few days ago, but Storage Hunters' Heavy D is the housemate I consider the safest in this eviction. He is a larger-than-life character, in more ways than one, and has certainly made a big impression on the audience. Heavy has been criticised by many for being one-dimensional, as there's often not much to him apart from his "BOOM!" catchphrase. However, on Sunday night's show we saw him get into a very big spat with Lewis. Viewers were quick to take Heavy's side in this argument, with some even complaining to OFCOM that he was "bullied". At odds of 13/2, he is probably going to be safe tonight. Boom!
Loose Women stars have generally had a decent track record on CBB. Saira Khan was the big talking point for the first few days, hogging much of the airtime with her somewhat confrontational and journalistic approach to getting to know her housemates. She has been involved in many different disputes, often with Heavy D or Bear, which have kept her in the limelight. The market has her second favourite to go at 5/2, but she has her own niche in this eviction. As the only "mature" housemate up for eviction and the only (Loose) woman, she could well be safe tonight. Especially when you consider how many viewers despise Lewis and Bear…
Open a Marathonbet account and get a £20 matched bet
Ex On The Beach's Stephen Bear is the big talking point at this part of the series. He is hogging as much airtime as possible, with his antagonistic persona making a huge impact on both the housemates and the audience. Bear's overbearing antics are taking over the show, and almost never for the right reasons. Still, his type of unpleasant behaviour is considered "entertaining" on this show by some. Gemma Collins and Perez Hilton have occupied this type of role in recent series, to give two examples. The odds suggest he probably will survive at 8/1, but he is only languishing in third in eviction polls, behind both Heavy D and Saira.
TOWIE's Lewis Bloor has been shacked up with Marnie Simpson in the main showmance of this series. However, cynical viewers have been quick to see through this, as it has been widely reported that they share the same agent. There is a definite impression that people are not fussed by his and Marnie's "relationship" at all. As Bear's closest ally in the house, Lewis is guilty by association, and he is the strong favourite to go in this eviction at 10/11. In addition to his unfavourable airtime, he was also largely edited out of last night's episode, which can't be a positive for his vote.
It will be particularly interesting to see if any housemates are "saved" by Emma Willis in tonight's show, and/or if she reveals that the vote is close. But Lewis is the right favourite, and it's worth a bet on him to go in this eviction.
To be evicted - Lewis Bloor - 1pt @ 10/11