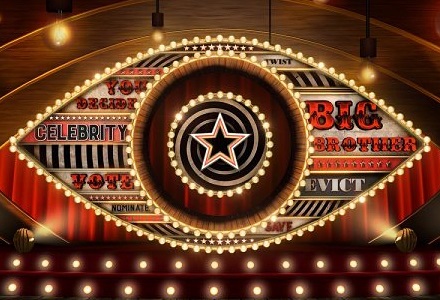 Tim Booth takes a look at tonight's third eviction where Chloe Khan looks certain to leave.
The third eviction is contested by Bear, Chloe, James and Marnie. Unfortunately, history has shown us that a vacuous bimbo with huge boobs has very little chance of surviving an eviction. So Chloe is a gonner. James also entertained last night and has behaved decently enough for the mature segment of the audience to save him.
Plenty of series of Celebrity Big Brother, and the regular series, have concluded with a hero vs villain narrative. James Hill vs Austin Armacost is a good recent example, as is Katie Price vs Katie Hopkins. In this series, Stephen Bear is the big villain, and the narrative is currently very much Bear vs the field.
He has taken over the show with his provocative and over-the-top mischievous antics. Many fans on social media are deeming him the "most entertaining", despite a large proportion of the audience being extremely offended by his behaviour. This should not be underestimated. Celebrity Big Brother has a "vote-to-save" dynamic, which plays right into Bear's hands. This is despite him having an "eternal nomination", being up for every public vote. An eternal nomination is a double-edged sword which is guaranteed to keep him in the limelight. He is unpredictable, and a loose cannon for sure, but as long as he stays in the house, everyone will be talking about him.
I still fancy Ricky "Fatboy" Norwood and Samantha Fox to do very well, possibly winning it, and the previous bets advised on them, at good odds, are solid. But it would be foolish to underestimate Bear's potential to dominate the airtime for the rest of the series. There is a danger of his outrageous behaviour getting him evicted, or even removed from the house. But the previous bets on the actual celebrities have to be covered somehow, and Bear is clearly the housemate from the opposing team who has made the most impact. The 'MTV-ification' of the show, complete with a fairly significant shift of the audience demographic, would also be complete if he were to leave as the winner.
Stephen Bear - 1pt @ 4/1