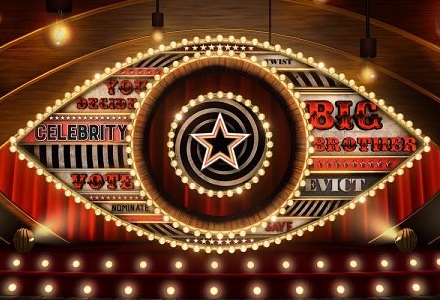 Tim Booth thinks tonight could be the end of the road for James Whale.
There are two interesting facts about tonight's eviction. Firstly, it's the first double of the series, and secondly, my big outright fancies Ricky and Samantha are having their voting strength tested for the first time. They are facing Bear, James and Lewis.
Ricky "Fatboy" Norwood is perhaps the most likeable of those facing this public vote. He hasn't featured in many storylines, but he's clearly a very nice guy and his large EastEnders fan base should be keeping him safe.
Legendary Page 3 Girl and singer Samantha Fox is also one of the better known celebrities. Standing up to Bear and an emotional embrace in last night's episode with her mother are factors in her favour. Being the only woman, and a likeable one at that, is hopefully enough to keep "Our Sam" out of the danger zone.
Stephen Bear continues to dominate all house proceedings, for better or for worse. He is perhaps the most divisive housemate in a long time, which in theory is a positive in a vote-to-save situation. Against the competition he is facing in this eviction, Bear should be safe, but last night's edit with his former girlfriend was a bit of a stitch up which could be turning some people off him.
Claim NowUp to £200 first deposit bonus with 10Bet
Tuesday night's eviction showed that viewers are very much still into the Lewis/Marnie romance/showmance. If the vote had been close between Lewis and Heavy D, Emma Willis would have taken the opportunity to tell the audience. So his supporters must be out there, and he was even cheered by the crowd after some highly questionable antics.
James Whale is almost certainly the housemate that producers will want out the most tonight. Luckily for them, they have two chances to get him. He provides nothing in terms of storylines and so must now be surplus to requirements. James has done his best to stay out of proceedings and has made it clear he wants to leave. However, he topped the vote this time last week which came as a surprise to many. But you have to think that this was largely an anti-Bear vote in addition to his natural "nice guy" vote. Many of these voters will almost certainly be switching to Ricky and Samantha in this particular eviction, which is an important factor to consider.
Lewis and James look more than likely to be departing tonight. The question is, in which order? There is little point in backing Lewis at 4/7, so the value call has to be James at 9/4.
James - 1pt @ 9/4