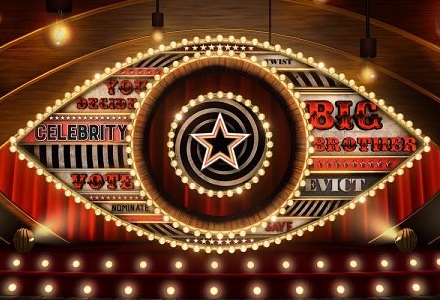 It's the final night of 2016 CBB and we've got the best betting advice.
The final of the summer CBB series is now upon us. The Big Brother house is a truly unique TV environment, where fair is foul and foul is fair. In the modern day Channel 5 version of the show, being a nice and decent person can get someone labelled as 'boring', whereas someone trashing the set, throwing food all over the house and cheating on their partner is deemed 'entertaining'.
It is a puzzle to many how Aubrey O'Day has made the final. The American singer has only had her time to shine in the last few days, in standing up to Bear. Fifth place will be the best she can hope for tonight, but I don't think she will make it. 4/6 seems a fair enough price for her to leave the house first.
Frankie Grande has made more impact, but is still firmly in the no-hoper list to win the show. He is an upbeat and positive character who has had his fair share of entertaining moments. But it really will be an uphill struggle for him to make it anywhere near the Top 3.
Renee Graziano completes a trio of American housemates still remaining. Out of the three, she has arguably made the most impact and we have seen a lot of emotion from her. Renee's a strong yet vulnerable woman who has built up a large following among the LGBT community. The question is, how many of them will be voting?
Geordie Shore's Marnie Simpson has thrived in the house without her new boyfriend Lewis, and has become more pleasant to watch. She has crashed in the outright down to 12/1 after getting loudly cheered by the rent-a-mob eviction crowd on Tuesday. However, it seems that third place is the best she can hope for, and she is certainly still fighting it out for that podium position with Renee. The trouble for Marnie is that the vast majority of the MTV-type votes will undoubtedly be going to Bear.
Claim NowBet £10 get £60 with BetVictor
Last Friday night's show firmly established a Final 2 battle between Ricky Norwood and Stephen Bear. Ricky topped the vote-to-save which matched some social media stats and online polls. He looked good for the outright win until just this week, but has had an underwhelming final few days. Ricky has not managed to shine at the time where he needed to the most, and has therefore drifted out to 9/4 at the time of writing. However, we are sitting on bets on him at 8/1 e/w outright and 5/1 for Top Male, so we can't really complain. It is probably still possible for Ricky to win, as he is the nicest, most genuine and authentic housemate remaining, with a large fan base.
Anyone who has watched the series from start to finish will have noticed that it's all been about Bear. The Ex On The Beach star has tried his best to dominate all house proceedings at every opportunity. As he has reportedly only been paid £12,000 for his appearance, this is him fighting for a career in showbiz. The producers have been on board every step of the way, editing the show not to give anyone else a chance. He is promoted in CBB ad breaks appearing in his other show. Every housemate's eviction interview has focused on him. He is allowed to remain on the show after receiving countless formal warnings. The list goes on.
Bear's critics have warned that voting him as the winner would validate his behaviour and lead to many future housemates acting up in similar ways. Won't someone please think of the children? He is a divisive housemate set to receive a large anti-vote at the Final 2 and 3 stage, probably all going to Ricky, which is likely to be Bear's best chance of being beaten.
The key to picking a winner on CBB, though, is often seeking out the person who has changed public perception. On this series, that housemate is most certainly Bear. He has also entertained and amused enough during the last few days to pick up plenty of votes from casual viewers. It is time to top up on our existing bets on Bear, and 8/11 for him to win is unlikely to still be there when the show stars.
Aubrey O'Day - 1pt @ 4/6
Stephen Bear - 2pts @ 8/11