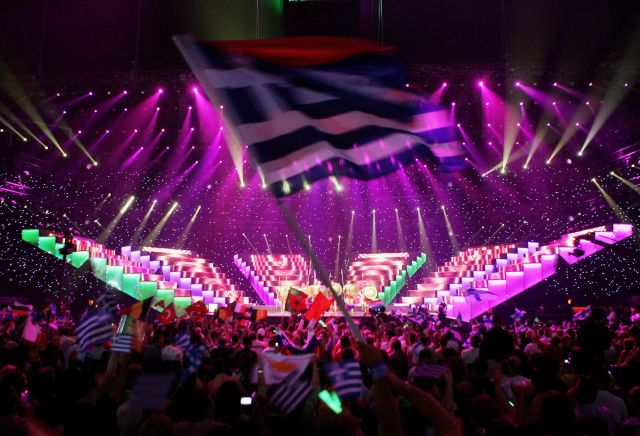 Fresh from a 100/1 second place last year we are back with plenty of tips for this year's competition.
I'm a little disappointed with the entrants to this year's Eurovision, a lot of the countries have played a very safe hand, a far cry from recent winners. That said, there are a couple in the market worth a bet at big prices.
The polls and YouTube plays point towards the Netherlands, and the bookies have reacted by pricing them up at 5/2, which is far too short for me. Russia and Sweden are the second and third favourites, both have pretty standard Eurovision songs which will poll well, but neither stand out as a winner.
In my eyes the most interesting battle will be fought at the bottom. I'm predicting the likes of Hungary, Albania, Croatia, Montenegro and Georgia all to poll very poorly.
As for the UK and Ireland's chances, I think it could be a very poor year for the UK, and I'd be backing us to finish outside the top 15. Ireland on the other hand have a pretty decent entry in Sam McTernan, and she'd have a chance of finishing in the top 10.
Denmark – 80/1 1pt each-way
The Danish are being represented by Leonora, who also happens to be an award-winning figure skater. Her song is a real toe-tapper and is pretty unique compared to the other songs competing, which could see a repeat of Portugal's victory in 2017.
It's not the most engaging on-stage performance, but here's hoping the catchy beat resonates with the crowd.
The Danes have a decent recent Eurovision record, finishing in the top 10 six times since 2005, including a win in 2013. Lise Cabble co-wrote the winning song back in 2013, and she has also co-wrote "Love Is Forever", this year's entry. Another positive for the Danes is their semi-final draw, they have been drawn alongside their neighbours and generous votes Sweden and Norway.
Their song is a long way behind the likes of Russia in terms of YouTube plays, but that's not a worry at this early stage.
Denmark - 1pt e/w @ 80/1
Czech Republic – 100/1 0.5pt each-way
Mikolas Josef was one of my main fancies to win Eurovision last year, he finished 5th in the end with his song "Lie to Me". I'm sticking with the Czechs again this year, as I don't think their entry Lake Malawi deserves to be a 100/1 shot.
Again, the song is a little different and catchy, which will hopefully make the Czech Republic stand out from the other bland entries. Like Denmark, I do worry about the stage presence of Lake Malawi. This is a catchy beat, and if it gets a good draw in the final it will stand a good chance.
Czech Republic have performed pretty poorly in the early polls, but if that wasn't the case the 100/1 wouldn't be on offer, so don't be too disheartened by this.
Czech Republic - 0.5pts e/w @ 100/1
Cyprus – 16/1 – 1.5pt each-way
Tamta will represent Cyprus in 2019, she actually turned down the opportunity last year when they finished second with the song "Fuego". The song has been written by Eurovision heavyweight Alexander Papaconstantinou who has written co-written four Eurovision songs to date, which have finished 7th, 3rd, 16th and 2nd.
Tamta finished second on Super Idol Greece in 2004, and has since gone on the become a mentor on X Factor Georgia and X Factor Greece. Like last year's performer Eleni Foureira her international popularity will play a crucial role.
Her song has already gone on to rack over 2 million Youtube views on her own channel, and this is one act where stage presence shouldn't be a worry.
Given the back-ground of the writers and last year's voting I'd expect to see strong support from Greece, Georgia, Sweden, Albania and Armenia.
Cyprus - 1.5pts e/w @ 16/1
Azerbaijan – 50/1 – 0.5pt each-way
Azerbaijan have a cracking Eurovision record which includes six top ten finishes. Disappointingly they failed to make the finals last year, but they've come back with an entry which could quite easily go all the way.
Chingiz will perform what I'd class a class Eurovision entry, and the song is already flying on YouTube with over 750k+ views on Eurovision's channel. The song lacks in uniqueness when compared to the likes of Denmark and Czech Republic, but has real potential to get the crowd going in Israel.
Chingiz also has international appeal as he has connections to both Russia and Ukraine.
Azerbaijan - 0.5pts e/w @ 50/1
Switzerand – 9/1 – 1pt win
Finally, out of the favourites near the top end of the market I think Switzerland still offer the punters value at 9/1. Their song sung by Luca Hanni is flying on YouTube, and is annoyingly catchy.
The stage performance for this song could massively sway voters on the night.
This song has the perfect Eurovision combination, a model, seductive dancing and powerful beat. Switzerland will be hoping for a drastic change of fortunes as they've failed to qualify for the finals on the last four attempts, and haven't had a top ten finish since 2005.
Switzerland - 1pt @ 9/1