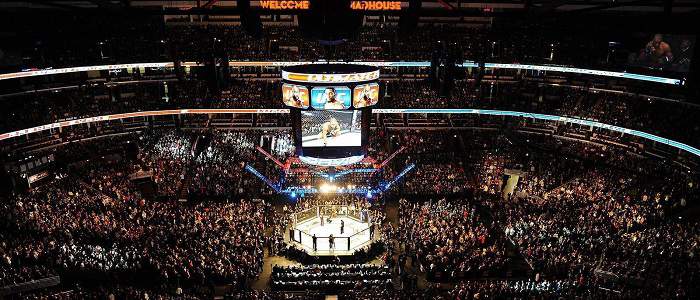 Our UFC tipster has one pick for the main event this weekend!
The fight is a very interesting one, as Whittaker is very well rounded and mainly favors his boxing, and Adesanya is an out and out kickboxer, who appears to be getting increasingly better in each aspect of his game.
I think this could play out very similarly to the "banger" Adesanya had when he beat Kelvin Gastelum in a close fight to claim his interim middleweight belt. There was knockdowns, head kicks, a little wrestling from Gastelum, and even a crazy submission attempt from Adesanya. It was wild, and currently the front runner (at least in my book) for Fight of the Year!
I favor Whittaker to win as I see him as a more physically equipped Gastelum. He's pretty much as durable, his boxing is on the same level, his defensive wrestling is perhaps better, and his offensive wrestling is there if he wants it. My main concern is where he's at with his health given that he's dropped out of two fights in the last 18 months, both times on fight week and for pretty serious reasons. Add on top the two wars he had with Yoel Romero, and we really don't know how his body might hold over another action packed 25 minutes.
That being said however, I've come to learn that you should have reservations about fighters' conditions when entering fights, but unless you've seen any frailties inside of the cage, it's generally not worth looking too far into. If you're unsure what I mean, think back to Holloway vs. Ortega, when Holloway entered at around a pick'em, due to the betting public's health concerns for him. Then he went in there and beat Ortega up from pillar to post, and looked every bit of the well backed favourite he was.
So getting back on track, I fancy Whittaker here. Money has been coming in on Adesanya, as I expected, and now Whittaker has drifted to a very reasonable 20/21. It never feels great betting against where the money's coming in from, but I believe many are forgetting just how good of a mixed martial artist "Bobby Knuckles" really is.
Robert Whittaker - 2pts @ 20/21