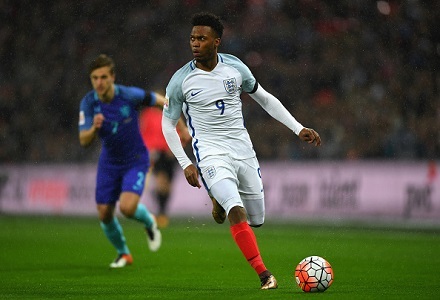 England's friendly with Australia on Friday night will provide a final chance for players to stake their claim for a place in Roy's 23-man squad.
All squads must be finalised by May 30 leaving three players out in the cold.
The inclusions of Marcus Rashford, Fabian Delph, Jack Wilshere and Andros Townsend sparked reaction from England fans for a variety of reasons whilst the media seem certain than Danny Drinkwater will miss out.
Sturridge's absence from Wednesday's training and Vardy's marital commitments have handed 18-year-old Rashford an opportunity to prove himself against Australia.
Due to the mysterious nature of our beloved Roy Hodgson, it's tough to call who the three to miss out will be.
Get 4-1 on England to beat Australia with BETFAIR
News broke overnight that Fabian Delph has picked up an injury and he is a relative cert to be watching the Euro's from the comfort of his own home.
At 12-1, he is the only member of the 26-man squad priced above evens to make the final 23.
By the same logic, the bookies believe Euro 2016 has come slightly too soon for young Rashford, who despite scoring eight goals in a superb breakthrough season at Old Trafford, is likely to miss out here.
However, with Sturridge's fitness concerns, a goal tonight would make Rashford very difficult to ignore.
The third and final victim looks likely to be Townsend.
We know Hodgson loves Andros unconditionally, but unfortunately for the Newcastle winger, the odds suggest his season is likely to end with a second dose of disappointment.
Over to you, Roy.
Marcus Rashford To Make The England Squad - 1pt @ 1/2