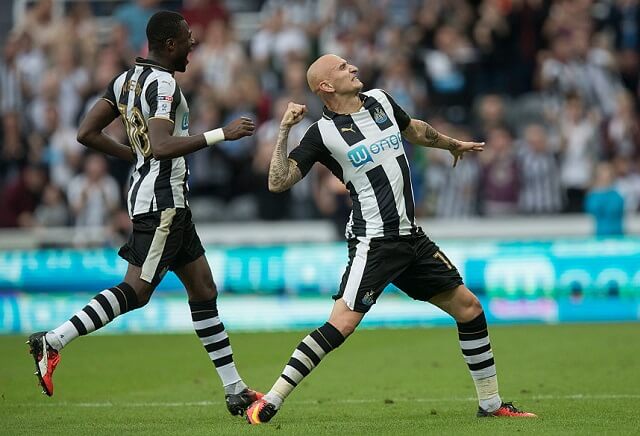 Newcastle v Norwich - Wednesday 19:45
In the ninth game of last season, Norwich suffered a humiliating 6-2 defeat at then-winless Newcastle. According to many who follow the Canaries closely, it was a result that had lasting ramifications. Tactically speaking, Alex Neil went into his shell from thereon and the season became one long - and ultimately costly - damage-limitation exercise.
Now the Canaries return as a top-of-the-table side, having recorded five straight wins since the international break, and one assumes the trip to St James's Park will be approached with mixed emotions. Norwich will be conscious of themselves, neither wishing to be too adventurous nor too inhibited. If you offered them a point now, they'd undoubtedly snatch your hands off.
£10 Free Credit and a £500 Deposit Bonus
So that's probably what they will play for. And that's where the value lies here, in the draw at around 5/2. Given all the upheaval at St James's Park over the summer, it's too soon into the season for Newcastle to be considered a solid proposition at 11/10. Most of this Norwich team have been together for a whole four-year cycle, in some cases much longer.
If the Magpies had swept all before them in the first six weeks, then it might be a different story. But they haven't, and defeats at home to Huddersfield and Wolves will serve as a reminder that opposition at this level need to be respected. A point isn't always a bad result at difficult moments in such a long season. For added interest, stick a point on no goalscorer at 9/1.
Newcastle v Norwich draw - 1pt @ 5/2
No goalscorer - 1pt @ 9/1