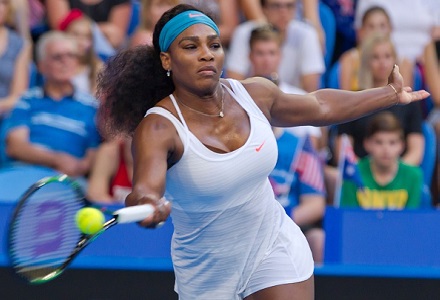 The semi-finals went well for us and Milos Raonic certainly gave us a run for our money before Andy Murray ran away with it in the deciding set.

Just two matches to go starting with tomorrow where Serena Williams should be too strong for Angelique Kerber who has done superbly well to reach her first Grand Slam final. The German has won just once in their previous six meetings and it has been a very long time since Williams lost in the final of a Slam.

Kerber insists she has nothing to lose but she would not be human if she did not have at least a few nerves while the world number one has been there and done it so many times. Straight sets is a bit short for me but a shade of odds-on about Williams -5.5 games looks fair and we will have a little dabble on 6-0 and 6-1 in the event that Kerber freezes on the big occasion.


Serena Williams -5.5 games v Angelique Kerber - 2pts @ 10/11
Williams to win first set 6-0 - 0.5pts @ 18/1
Williams to win first set 6-1 - 1pt @ 6/1
If Andy Murray had been born in pretty much any other generation, he would have won at least six or seven Slams by now. Unfortunately he caught the tail-end of the Roger Federer-Rafael Nadal rivalry and now, while he is at the peak of his powers, he keeps running into Novak Djokovic. The Serb was quite sensational in his semi-final against Federer and Murray just does not have the tools to worry him.

The Scot is, in some ways, very similar to Djokovic but the world number one is just that bit better in most departments as well as being a simply phenomenal athlete. I have watched several of their recent encounters and Djokovic just returns everything Murray throws at him with interest. Djokovic's level is just so high and, as we saw against Federer, his rivals need to be at their best to even live with him.

Yes, he was taken five sets by Gilles Simon earlier in the tournament but that was a rare off-day for Djokovic who made 100 unforced errors in that match. I am surprised to see a Djokovic straight sets win available at odds-against and will be jumping in with both feet.
Novak Djokovic to beat Andy Murray in straight sets - 4pts @ 23/17