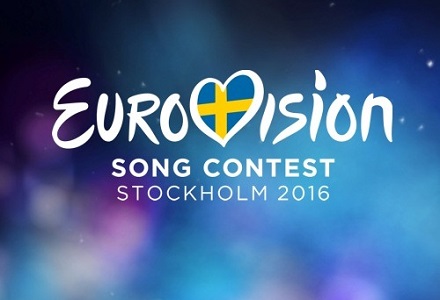 Eurovision gets under way with the
first semi-final
on Tuesday night. It's a chance to watch some of the contenders for the Grand Final perform, including hot favourites Russia. The Eurovision powerhouse sends one of its biggest pop stars, Sergey Lazarev, with 'You Are The Only One', a recognisably Eurovision-esque dancefloor stomper.
The staging involves an obstacle course of special effects projected onto a wall that Lazarev climbs. Backers taking shorts odds on
Russia
to win the whole competition at 5/4, or this semi-final at 4/11, will be hoping he doesn't fall off it, as he did in his first rehearsal. Still, it's a very strong package, and will undoubtedly be one of the ten songs out of the 18 that qualify for the final.
It's worth looking elsewhere for some place value. With a couple of touted songs in this semi-final, such as Croatia, not coming across as well as expected, there's plenty to like about
The Netherlands
at best odds 25/1 (with each-way terms from Skybet and Betway) to win the first semi-final. The Dutch are also sending an acclaimed domestic name, Douwe Bob, though the song couldn't be any more different from Russia's.
'Slow Down' has an easy-listening, retro Americana sound that's like The Traveling Wilburys brought into the 21st Century. It's charismatically and reliably performed by Douwe and his band. The finale also promises to be lifted by the intention to create an audience singalong finale, which hopefully comes off on the night. Either way, this kind of middle-of-the-road effort is often underestimated against noisier competition before the show.
Second favourite for this semi-final, Armenia, is a case in point. Its song, 'LoveWave', is an avant-garde mish-mash of elements performed by the strikingly beautiful Iveta Mukuchyan that's been winning plaudits in rehearsals. I don't envisage any problems with it qualifying for the final, but I'm not sure viewers at home will respond so positively to her raunchy performance.
Others at short odds in the qualification market that should progress are Malta, the Czech Republic, Cyprus and Iceland. That leaves three spaces left in borderline territory to get to the final. None of those yet suggested come from the first five slots in the running order, so it's sensible to think that one of Croatia and Hungary will do so above Finland, Greece and Moldova. Hungary has looked slightly stronger in rehearsals.
Bosnia, Azerbaijan, Estonia and Austria look likely to battle it out for the final two places ahead of rank outsiders Montenegro and San Marino. It's a case of take your pick based on live performance, and none of them can be backed to qualify with any confidence.
The Netherlands - 2pts e/w @ 20/1