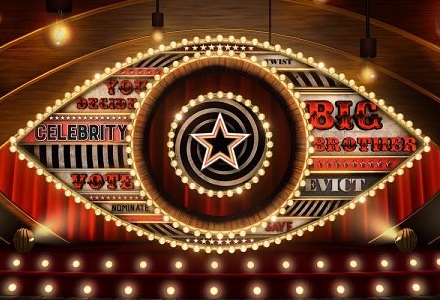 Our expert Tim Booth looks at who will be the first to get the boot this year
The first eviction of this series of CBB has to be up there as one of the dullest in the show's sixteen year history. Anthea Turner's ex-husband, Grant Bovey, takes on radio personality, James Whale, in a two-way eviction. This was a frustrating decision by producers, as the nomination results could have allowed for Stephen Bear, Marnie Simpson and Renee Graziano to be included in the mix.
As a result, ratings - and voting figures - for tonight's eviction are likely to be very low indeed. How many viewers are realistically going to tune in to see an eviction battle between two relatively dull old geezers?
Neither Grant nor James have received much airtime since being put up for eviction. In the first few days, James made a bit of a splash with some confrontations towards some of the younger housemates. This allowed him to build up a bit of a following online in that period. In contrast, Grant did not get off to as good a start. His flirtatious behaviour towards Marnie - easily young enough to be his daughter - has been accused of being creepy.
In last night's highlights show, Grant provided one of the most shocking and entertaining moments of the series thus far, when he and Frankie Grande passionately kissed as part of a task. However, this was somewhat overshadowed by Bear being temporarily removed from the house, but it was a noteworthy moment which allowed viewers to see his entertainment potential. James Whale, meanwhile, was shown in the diary room admitting defeat in this eviction as a result.
The market suggests that Whale (best-priced 7/2) will comfortably see off Bovey (favourite at 1/4) in tonight's eviction. However, there is enough of an argument to believe that this eviction should be closer to a coin toss than the odds suggest.
Grant may well be the right favourite, but 1/4 is incredibly short in a contest where the voting numbers are likely to be tiny. The fact that he received favourable airtime last night, in addition to us not knowing what will make up tonight's eviction highlights show, might mean that he has a chance of survival.
Any bet on this eviction has to be a speculative one on James, at the prices, with the hope that his odds will shorten throughout the day, if nothing else. But it's not one to be going big on, as there will no doubt be better eviction betting opportunities later on in the series.
Next Eviction - James Whale - 1pt @ 7/2