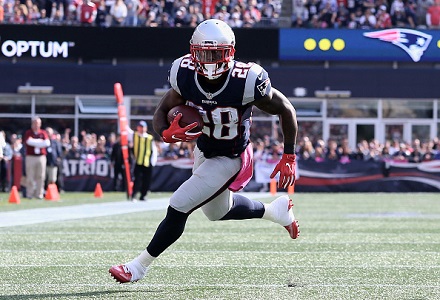 New England Patriots at Pittsburgh Steelers – SS2, Sunday 21:25
What should have been a very tough match on the road for the New England Patriots in Pittsburgh has been made much easier with the news that Steelers quarterback Ben Roethlisberger is out with injury.
The Patriots are rolling along very nicely right now so the loss of "Big Ben" is a huge blow for the Steelers offense, New England quarterback Tom Brady has thrown for over 780 yards and six touchdowns in just two games since he came back from suspension. Star tight end Rob Gronkowski had just one catch before Brady returned but last week had seven for a career high 162 yards and that bodes well for a high points return for the Patriots this week.
Pittsburgh will have to go with back-up quarterback Landry Jones in this game and if he is to have any chance of keeping the score at least respectable the Steelers defense will need to be much better than they were in last week's loss to Miami. It's very tough to see how Pittsburgh can get anything against the Patriots without their starting QB even if they are at home and New England should be able to cover a seven point line against Landry Jones comfortably enough.
Pats -7 - 1pt @ 1.91