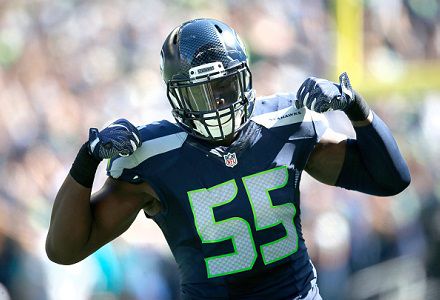 Carolina Panthers at Seattle Seahawks – Monday 01:30, Sky Sports 1
The final Sunday night instalment is the game that was dubbed "the next great NFL rivalry". Due to both teams having mobile, relatively young quarterbacks and having had numerous close encounters in recent years a rivalry has developed between the Carolina Panthers and the Seattle Seahawks. Seattle had the upper-hand between 2012 and 2014 but last year lost to the Panthers twice including in the playoffs.
Despite making the Super Bowl last year it's been a struggle for Carolina so far this time round. They've had a tough schedule which has contributed to a 4-7 record thus far and their playoff hopes are all but over. They'd probably have to win all their remaining games to stand any chance.
It's been a better year for Seattle, their current record of 7-3-1 gives them an easy lead in the NFC West and they should be thought of as one of the favourites to make the Super Bowl from the NFC. Last week however, they struggled down in Tampa where they only scored five points in a loss to the Buccaneers. The defence was as strong as ever, only giving up 14 points in defeat despite playing the majority of the game.
It takes a very brave person to go against Seattle at home and we aren't going to be that person but despite their good defence, we think the only way Carolina will think they can win this game is by scoring a lot of points. We'll go against what might be the general consensus and take over the 44.5 points line.
£10 Free Credit and a £500 Deposit Bonus
Over 44.5 Points - 1pt @ 1.96