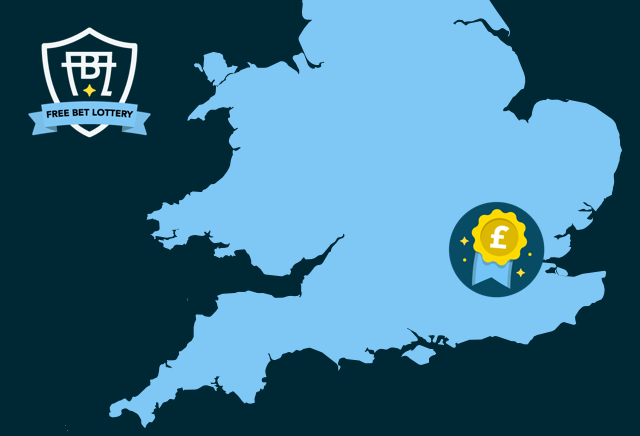 48% of all winning £100 free bets via free-to-play Free Bet Lottery have been won by Londoners
All new free-to-play game Free Bet Lottery has been live little over a month but it seems a trend is already showing. Whether it's coincidence or not, bettors from London have been profiting more than players from anywhere else. Free Bet Lottery give away a £100 free bet every day, at random, to a member of their database and 48% of all winning bets off the back of this have been won by people in London and its surrounding areas. The Midlands, in particular Birmingham, is the second most successful region when it comes to turning the £100 free bets into cash.
Fancy a slice of the action? It's free to sign up and you're automatically entered into the daily draw which takes place at midday. What's more, whether you win or not, you're given a second chance to win simply by sharing a post on Facebook or Twitter. The biggest win currently stands at £1,650 from a bet on the first week of Champions League group matches. The lucky punter placed a very shrewd double comprising of two Sky Bet Request-A-Bet's. Not bad considering it didnt cost a penny!
It's not been plain sailing however. Tuesday's Free Bet Lottery winner was let down for £1,539 by Middlesbrough, as seven out of eight legs of his accumulator landed. Absolutely gutting!