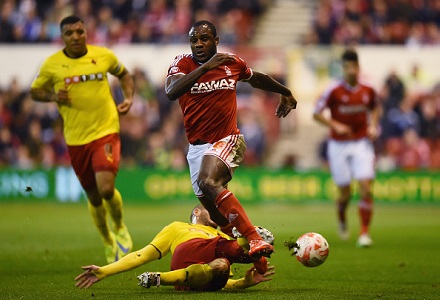 Steve Evans knows how to alter the course of football matches. It might not be a characteristic that immediately springs to mind whenever his name is mentioned, but it's a fact nonetheless. The Glaswegian has a reputation that precedes him, based on a media persona. But once the whistle blows, not enough is made of how much he does on the touchline to affect events on the field of play. He's one of the best at it.

His ability to recognise a problem and rectify it was demonstrated in eye-catching fashion at Molineux last Friday. Leeds started 4-1-4-1 against a 4-2-3-1 and it was a disaster. Wolves were dominant and could easily have gone two or three goals ahead. For 30 minutes, Leeds were all over the show, sparking much deliberation in the dugout, including a drinks break during a brief stoppage that resembled a rugby scrum.

The change when it eventually came was a simple one. The Whites switched to a straight 4-4-2 and seized control thereafter. When Wolves nicked a late consolation to make their punishment look respectable at 3-2, the visitors could have easily been 5-1 ahead. The difference between the first 30 minutes and the next 30 minutes was like night and day.

In this context, we shouldn't be overly concerned with the specifics of how Evans changed that game, rather just acknowledge the fact he did. When his team were stretched and couldn't get a foothold, he didn't panic and snatch at the first solution, he kept his head together, debated his options with assistant Paul Raynor, and made sure his eventual answer was the correct one.

His counterpart Kenny Jackett was later pilloried by Wolves fans for his inability to respond in kind and swing the game back in Wolves' favour, but that's not part of his skill set. Jackett prefers routine. He likes to implement a system and stick to it, usually for months at a time. Under his guidance, game management is largely the domain of the players. For him to change a system, he needs a week on training ground.

In a tactical sense, you might argue that Dougie Freedman is a hybrid of the two. Like Evans, he has a full set of formations in his toolbox and thrives on the challenge of finding the right one for any particular job. But, like Jackett, he does nearly all of his work during the week and isn't particularly animated once the action starts. He reckons his ability to affect the outcome in the heat of battle is severely limited.

In short, Freedman teams are brilliantly prepared and start games well, Evans teams aren't particularly quick out of the blocks but usually adapt, grow and finish strong. Of course, these are generalisations. That's not to say a Freedman team isn't capable of a come-from-behind win and an Evans never find himself 2-0 up within 15 minutes.

However, when value is sparse in the standard match betting or total goals markets, it can do no harm to turn your attention to one of the fringe markets and adopt some lateral thinking in pursuit of a big price. Take the 17/1 about the Nottingham Forest/Draw half-time/full-time outcome.


Nottingham Forest/Draw HT/FT - 1pt @ 17/1