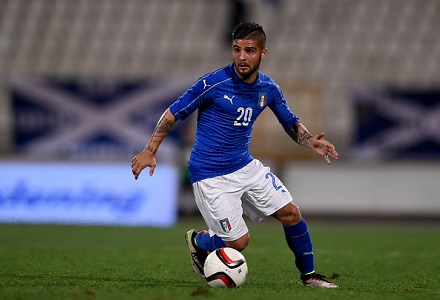 Group E is a curious section, one where things might not be quite so clear cut as first impressions suggest. It's hard to disagree with the market's overall assessment of the quartet in terms of bottom-line quality. There's a clear gulf in class between the top two and the bottom two and very little to split the pairs in the upper and lower brackets.
But that assessment is based on raw ability, representative of how things would no doubt play out over an extended period. Once you begin to explore the distinctive characteristics of each nation and put it in the context of only six matches, where goals could be relatively sparse and opening results influence what follows, then alternative possibilities begin to emerge.
Let's start with the bottom two. Forget what happened to the Republic of Ireland four years ago when they were taken apart by Croatia (1-3), Spain (0-4) and Italy (0-2) at Euro 2012. Under Giovanni Trapattoni, they were stripped of the values they stood for in previous tournaments but Martin O'Neill and Roy Keane are much closer to rekindling the spirit of Jack Charlton.
The Irish essentially qualified for this event by virtue of taking four points off Germany. They were lucky to do so, equalising late in Gelsenkirchen before surviving another storm in Dublin and catching the world champions with a classic sucker punch. But it was fortune they earned by hanging in there and their never-say-die attitude should serve them well here.
Sweden, by contrast, are powered by one man and the other ten arguably pay the price with a blanket loss of self-esteem. It's one thing having a world class performer like Zlatan Ibrahimovic in your ranks but when a nation loses its cultural identity in the way Sweden have, don't be surprised when disappointment follows.
The Swedes used to pride themselves on being greater than the sum of their parts but they've delivered only one noteworthy tournament during the Ibrahimovic era, back when he was a sprightly 22-year-old at Euro 2004. Since then, a thunderbolt against Greece at Euro 2008 has been the sum total of Ibra's contribution on the big stage - unless you count play-offs.
So let's put a stake in the ground and say that Ireland will finish above Erik Hamren's men, as will everyone else. The 7/4 available on
Sweden to finish bottom
looks a pretty solid wager - it's about 11/8 on my tissue - and it's the foundation for the speculative 28/1 punt that follows.
Get 50-1 on HARRY KANE being top scorer at the Euros with NETBET
Italy are an unknown quantity insomuch that we don't know how Antonio Conte is going to deploy his troops but that could easily work in their favour because opponents are liable to be in the dark too, especially Belgium who come up against the Azzurri first. And if Italy can steal a march in Lyon on June 13, then the Red Devils might find it heavy going thereafter.
Neither team qualified in exemplary fashion but at least Italy had the excuse of using 34 different players and still remained unbeaten. Belgium have a starting 11 that more or less picks itself, yet Marc Wilmots is no closer to striking upon the formula that does justice to such an embarrassment of riches - and now he has injuries to contend with.
Having fewer options can sometimes help and things might just fall into place for Wilmots, but equally he could make a pig's ear with diminishing resources. Either way, you'd always back Conte to come out on top in any tactical battle and you can usually trust Italian players to do themselves justice once the real business starts.
So let's imagine a scenario whereby Italy and Ireland both triumph in the opening matches. Both teams already have one foot in the second round and Italy can cement their progression with victory over Sweden in the second match, at which point they surely begin to weigh up knockout permutations. And if the tournament isn't jam-packed with upsets, they will soon realise that finishing second is probably better than finishing first.
As the market sees it, topping this group puts you on a collision course with Germany and France in the quarters and semis, whereas finishing second means the slightly more attractive path of England and Spain. In short, it's not inconceivable that Italy reach the final group game - against Ireland - already through and ready to rotate.
Ireland, meanwhile, are less likely to be thinking too far ahead and might be in a beggars-can't-be-choosers type scenario in any case. With Conte in obliging mood, they leapfrog the Azzurri into first place, landing a 28/1
Ireland/Italy straight forecast
in the process. It's all a bit hypothetical at this stage but, just to reiterate, the price is 28/1.
Click here for more information about Mike Holden's shot-based ratings system
Sweden to finish bottom - 1pt @ 9/5
1pt Ireland/Italy straight forecast - 1pt @ 28/1