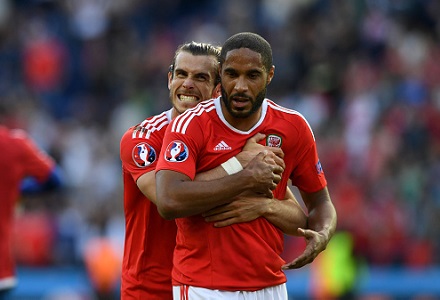 Wales v Belgium - Friday 20:00
All's well that ends well. That's the motto that probably best sums up Belgium's contribution at Euro 2016. The Red Devils have dominated their last three matches, looked dangerous going forward and have ultimately prevailed by an 8-0 aggregate scoreline. Morale is high and some pretty special players are playing with confidence.
So what's not to like? Well, there do remain lingering doubts. Not so many as a week ago perhaps, but enough to play the value card and side with Wales at attractive odds of 5/1. Because most of what we remember about those Belgian displays is steeped in recency effect. There were patches in all three matches when they flattered to deceive.
Against the Republic of Ireland, they lacked cutting edge in the final third but never looked back from the moment Martin O'Neill's men presented them with their first opportunity to run into clear space over the halfway line just after the interval. In a parallel universe, Ireland actually won a penalty moments earlier for a dangerous challenge on Shane Long and went ahead.
Against both Sweden and Hungary, the Red Devils came up against opposition prepared to play on the front foot and leave themselves open. And yet Belgium didn't take advantage of that luxury as much as they should have. It took them 84 minutes to find the scoresheet against the Scandinavians, while they only scored once in the first 77 minutes against the Magyars.
Get 11/1 on Gareth Bale to score against Belgium with BETFAIR
In a tournament that's been mostly cautious due to the dynamics involving third-place qualifiers, it would be dangerous to rate Belgium too favourably in direct comparison to other contenders that have continually been forced to break down packed defences. One thing is for sure, Belgium won't be going much further if they need a dozen chances to break the deadlock against Wales.
Chris Coleman's men, having struggled against a well-drilled Northern Ireland side last time out, will no doubt welcome a return to underdog status here and though the quarter-finals of a major tournament is unchartered territory, they're hardly walking into the unknown, facing a team they placed twice - and shut out twice - in qualifying.
Such results should be taken with a pinch of salt, of course, but there's not much Belgium are doing now that they weren't doing 12 months ago. Playing Kevin De Bruyne in a central position behind the striker means he is more involved but they remain a team that relies heavily on moments of individual brilliance rather co-ordinated attacking play.
Whereas Wales rely almost entirely on Gareth Bale, the Red Devils bring a variety of weapons to the party. But in knockout football, with so much at stake, the breakthrough could be all-important and the Real Madrid man is just as likely to provide the game's defining moment as either De Bruyne or Eden Hazard. As such, the 12/1 on Wales to win 1-0 also merits support.
Click here for more information about Mike Holden's shot-based ratings system
Wales to win - 1pt @ 5/1
Wales to win 1-0 - 1pt @ 14/1