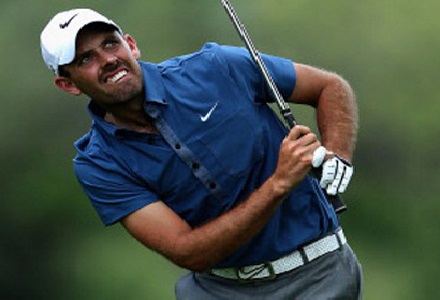 An interesting week lies ahead at Leopard Creek in South Africa where quite a decent field turn up for the 2015/2016 renewal of the Alfred Dunhill. Leopard Creek has been the host course for a long while now and the scenery and wildlife only add to the spectacle. It doesn't do the professional any harm to have a bit of length off the tee around this track although accuracy is of extreme importance with many dangers lurking. The greens are always as fast as they can possibly get them and this creates problems for those who miss greens as they try to get the ball dead while pitching or chipping. The most important aspects are accurate iron play and ability to handle the fast surfaces.
Three South African stalwarts head the market with Branden Grace being the shortest as he bids to go back to back after his victory in 2014. He won comfortably back then with many of his challengers wilting on the final day to give him a 9 hole victory walk. He has played some great golf lately but having invested heavily in Rory last week at a better price we can't possibly make the case that Grace is worthy of support at a top price of 9/2. He holds every chance although he hasn't totally convinced me that he's queuing up to be the next winner. I may have that wrong but I'm not going in at 9/2 regardless. I rate Schwartzel and Oosthuizen better chances at the prices.
Schwartzel loves this place and with two wins and two second placed finishes here is probably the most likely winner for me. With some recent good form and consistency I'd have him alongside Grace in the market but a top price of 13/2 isn't tempting enough to make me play either. Oosthuizen at double Grace's odds is worthy of consideration but it's hard to invest in him at single figures considering some inconsistencies throughout the year. Any of these three could, and probably will win, but their prices don't suit a bet at all. There'll be no tears over spilled dairy products should any of these win unbacked on Sunday.
There are no particular strong bets for this event but we'll begin out quest for a winner in the shape of two Frenchmen Bourdy and Levy.
Gregory Bourdy
has been solid yet unspectacular of late but with a couple of good finishes here at Leopard Creek he is worthy of a small bet. 3rd and 12th are his best finishes here and with some decent performances this year he is one of the more likely crop should the top three fail to fire. He has a solid all round game with no big weakness so has enough tools to meet the demands of Leopard Creek.
Gregory Bourdy - 0.75pts e/w @ 40/1
Placed 6.75pts
Alexander Levy
has only appeared here once and missed the cut however the course should suit the Frenchman and I'll take a gamble on him considering he is a player of stature among a weak crop. He was disappointing a few weeks back in Portugal on a course he loves, although conditions played their part there. He did however make it all the way to Dubai and should his game hit any form whatsoever he would be a serious threat to the market principles. There are many risks attached so stake will be kept to a minimum.
Alexander Levy - 0.75pts e/w @ 45/1
Lost -1.5pts
Our final selection will be South African
Thomas Aiken
. With a win, 2nd and three third placed finishes in South Africa it seems Thomas leaves his best golf to his homeland. He has taken to the PGA Tour in America in recent weeks and despite some good rounds has failed to make an impact. I admire his ambition though and a return to South Africa might just be the tonic for Aiken. He has a scattered record around here so once again the stake will be small in an uninviting market for punters. We'll be having no bet in the Australian event as it is even less inviting for punters.
Thomas Aiken - 0.5pts e/w @ 50/1
Lost -1pts