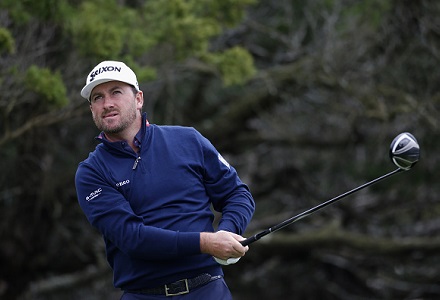 All that remains in the box of Roses are the stranded coffee chocolates and we're still finding Ferrero Rocher wrappers down the back of the sofa, but with January now upon us we embark on a 2016 which we hope to surpass our success in the last number of years. We have many schedule changes this year which we will touch upon as the time progresses, but also we have the all important anchoring ban which now limits the options for those who struggle on the greens. Traditionally we start in Hawaii, and thankfully this year that hasn't changed.
The Hyundai tournament welcomes the winners from the 2015 season and with many of the worlds top performers turning up here it promises to be a quality event. Personally I've always found this one hard to decipher. The par 73 course at Kapalua on the face of it should suit bombers but plenty of the more accurate types have tasted success here. The wind plays a factor and with plenty of elevation changes it takes a golfer with a good eye for distance control to score well. Inevitably with these contours you will end up in trouble and scrambling becomes an important issue if you wish to compete come the weekend.
Spieth and Day head the market at 5/1 and 6/1 respectively. It is a shade difficult to conclude whether any of these prices are of any value with little golf in the last two months. I'd give Spieth a better chance considering how good his short game is however I don't think I can get involved at these prices considering how tough the event is to win. 2013 Champion Dustin Johnson rates a better bet than the top two for me and with the wind expected to make the course a shade longer this week he holds every chance. However at this stage of the season I can let it go and search for a winner further down the list with a few more pts of value for the first event of this calendar year.
In what is a relatively uninviting betting heat our top selection goes to
Graeme McDowell
. We can't ignore his credentials to play well on this seaside layout. After gaining an overdue victory at El Cameleon towards the end of the year he backed that up with a 3rd placed finish the following week. He spoke of his desire to get back into the worlds top 50 and a motivated G-Mac poses a severe threat to the rest. He finished 3rd here in 2011 and providing the wind doesn't make the course too long a test he should be able to cope. Most importantly he can scramble with the best when on his game and with his lack of length I do see him needing to do this a lot over the weekend. There are a handful of par 4s here where he should be able to attack and the test isn't too dissimilar to the ones he faced on the back end of last year.
The price of 28/1 is a shade risky by the layers in my opinion and certainly rates as the biggest value on the page. We should get maximum effort from the Northern Irishman and while plenty come here to soak in the early season atmosphere with family etc I expect Graeme to give it his full attention.
Graeme McDowell - 1.25pts e/w @ 28/1
Lost -2.5pts
Our second and final selection in this event is
Kevin Kisner
. He won the RSM a few months ago at a Seaside layout and I consider Kisner one of the most exciting prospects on the tour. This is his first visit to this event and that may prove to be a disadvantage with plenty of nuances in elevation around the track. All things considered the top price of 22/1 is nothing to write home about but we must invest in the lad who could become a seaside specialist in years to come. Either way there is no doubt that Kevin will win many tournaments and he is in my thinking for the majors for the next few years. I was extremely impressed by the way he closed out the RSM and most importantly he putted well under pressure over the weekend. I was a bit concerned about his putting under pressure beforehand. He is a serious competitor no doubt and I lost count of how many playoffs he made last year. I'll be going win only on this bet as his lack of experience on the track is a bit concerning.
Kevin Kisner - 1.25pts @ 22/1
Lost -1.25pts