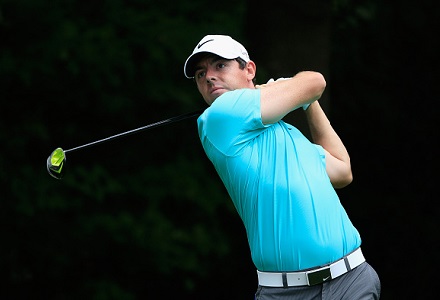 The magnificent Albatross course at Le Golf National has been the home for this event for a very long time and many of the world's best have shunned the Bridgestone WGC in favour of the Open De France. And who would blame them. This is one of Europe's gems and is considered a real treat to play. The 2018 Ryder Cup will be held here and the course has just recently re-opened after ten months of improvements. This should make it an even more spectacular setting. To score well around here you must have all aspects of your game on point. Long game is the key and if you can keep the ball in play off the tee it gives you a fine chance to attack the right parts of the greens.
Rory McIlroy is strong favourite this week and we'll be investing in the Northern Irish man. A lacklustre display the US Open won't be many peoples idea of an ideal run up to this but he'll be fresher than others and this is often the time of year he starts performing. Previous to that missed cut he had four top five finishes and a victory at the Irish Open. Therefore his form isn't that far off. He finished 4th here at the Golf National in 2010 when he was only a pup and for me he stands every chance of going a few spots better. A tough US Open like Oakmount should have been right up his street with straight and long driving needed. He got off on the wrong foot though misjudging what was needed. He started on his front nine hitting irons off the tee only to find himself being stretched. Bogeys were eventually carded and when Rory doesn't get off to a good start in a major it rarely ends well. The towel was more or less thrown in after that start.
What makes him a proper betting proposition this week is the strength of the others in the market. I make Kaymer, Molinari, McDowell, Bello, Suillivan and co all far too short. I'm particularly amazed at how short Kaymer and McDowell are. Both have shown top form around here but neither are in fine shape heading to France. I wouldn't put anyone off taking them on in match bets with various firms. All in all McIlroy remains the most likely winner and 9/2 is a fair price.
Rory McIlroy - 4pts @ 9/2
Lost -4pts
One more bet to be had with Lee Westwood. I'm not too fond of his backing this lad but he's worth a small win bet for me. I didn't see him being as big as 22s at the start of the week so I feel the need to have a small one. It has been a successful few weeks for Lee with a runner up at the Masters followed by two more top ten finishes and 32nd at Oakmount. He is showing glimpses of his old form and he just needs to cut out the odd loose shot and hole the odd putt at the right time in order to break down the door. His long game is in good nick which is vital around here so he must be covered in case McIlroy goes south.
Lee Westwood - 0.75pts @ 22/1
Lost -0.75pts