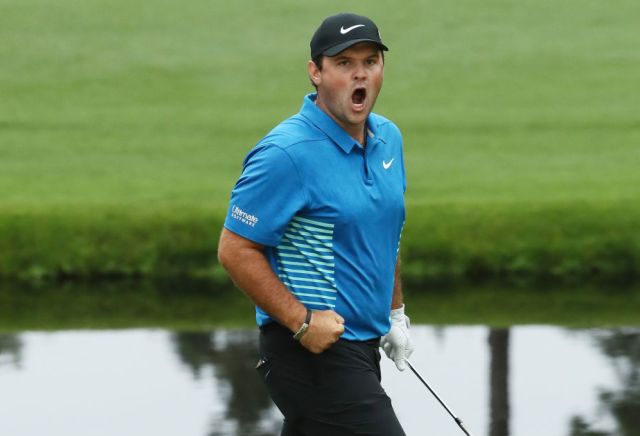 Firestone Country Club is the scene once again for a WGC which is devoid of a few of the top names due to the tournament in France. Shane Lowry won here last year by taking on all the trouble, flying dog legs and attacking the course. This is what is needed. It is a very tight, tree lined layout and this would normally mean opting for the more strategic player. That has not been the make up of recent winners though as Lowry, Rory, Tiger, Bradley and Scott have all won here in recent years by hitting the ball as long and as straight as possible.
With that in mind it is not surprising that the two longest and straightest hitters in the game at the minute head the market. Day and Johnson are 11/2 and 8/1 respectively. Neither price appeals to me an awful lot. Day hasn't done an awful lot here at Firestone down the years so the price makes up our mind there. Dustin could kick on and follow up his US Open win but this doesn't suit him as much as Oakmount did. Half the price that he was for the US Open is of little appeal here.
I was looking to back Brooks Koepka this week as he is playing great golf and the challenge here suits him down to a tee. I was after 25/1 at the very least though and the 20/1 top price is very off putting. This only leaves us with a couple of options for betting purposes.
The US Open didn't go quite to plan for Patrick Reed but I'm prepared to take another chance on the lad who had very decent form running into that event. He has playing solid stuff the last six months without notching a win and he could be a force back at Firestone where he has finished 15th and 4th in the last two runnings. He has the game to overpower the course and providing his scrambling is in the shape it usually is he will have every chance of posting a low number. In a field where quite a few are under priced, Reed sits at backable odds.
Patrick Reed - 1pt e/w @ 35/1
Lost -2pts
Branden Grace has already done us a favour this year and with his current form I could see him going well this week. His top 5 finish at the US Open was just another sign at how close this lad is to winning a major championship. After Dusty finally tucked one away, Grace will now be considered one of the best players not to have won one. He is developing a seriously impressive all round game and with all facets working well it could only bode well for a decent tilt at this title. Prices of 28/1 are just fair and nothing special but he is only around the corner from another win.
Branden Grace - 1pt e/w @ 28/1
Lost -2pts
Daniel Berger is another who could have the game this week. This is his debut appearance here so it could be a bit beyond his reach but at 50/1 I'm prepared to chance that he has the game to win an event like this. His win at the Fedex St Jude, another tight track was quite impressive. He was very resilient that week when he had numerous instances where it looked like the tournament was going to slip through his fingers only to rally and do the business. I believe Berger could be a serious talent and could grow into the type of player capable of winning majors. He has the length to tackle Firestone also and at the tasty price is worthy of a small investment.
Daniel Berger - 0.75pts e/w @ 50/1
Lost -1.5pts