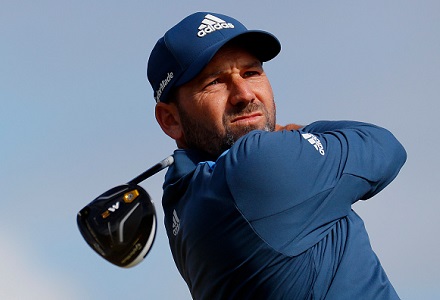 Niall Lyons has been in great form in the majors this year so don't miss his US PGA tips.
Baltusrol in Springfield, New Jersey is the venue for the final major in 2016 and we'll be looking to make it a hat-trick of major successes after Dustin Johnson and Henrik Stenson landed the previous two. The modern day PGA isn't too dissimilar to US Open layouts and Baltusrol could well turn out to be the toughest venue of the year. The course has been lengthened since Phil Mickelson's victory back in 2005 and will certainly prove to be a stern test. Rough will be thick to punish wayward drives and the tree lined fairways will give a classical feel to this course. Long and straight driving will be needed. There are holes which definitely need a draw off the tee which won't suit some players as a fade seems to be the shot of choice with a lot of pros nowadays.
When looking at what kind of form may translate onto Baltusrol I looked at many other courses designed by Tillinghast. Nothing stood out more than the names on the 2005 leaderboard however. They hold a very strong link to a design which looks totally different, but requires the same type of game needed to succeed at Baltusrol. Let's take a look at some of the 2005 names. After round 1 two of the joint leaders were Stephen Ames and Ben Curtis. Ames won at Sawgrass in 2006, and was runner up in 2002. Curtis was runner up in the 2012 Players. Goosen was 3 shots back heading into day four (Sawgrass runner up 2006). The finishing positions after four rounds tell a bigger story. Phil Mickelson winner here in 2005, won at Sawgrass in 2007. Elkington 2nd in the 2005 PGA won at Sawgrass in 1997. Tiger, Davis Love and Vijay Singh who were tied fourth all have Sawgrass victories to their name also. The roll of honour at Sawgrass is littered with long and straight drivers and it will be that form that I'll mainly be concentrating on in search for a winner. I don't bet by trends but most PGA winners have already notched a victory that year which narrows down our search.
Dustin Johnson heads the market and will no doubt be popular considering his form. He isn't someone I'd be wanting to throw my money on this week though. The tight nature of this course will mean that DJ will be slightly constrained off the tee and the vast wide open spaces he has been used to lately might mean he is a bit claustrophobic this week at Baltusrol. His performance at Oakmount was very serene and he took a lot of time over plenty of shots. We didn't see that so much at Troon and he will do his chances some harm if he fails to apply this tactic again. Even if he does I'm a bit worried the venue won't suit his fade off the tee and I'm happy to let him go unbacked at 8/1.
Jason Day is another I'm happy to pass up even though I believe his game will suit the venue. He collapsed on the final few holes a few weeks back to hand Dustin Johnson the title and this last few weeks he certainly hasn't been firing on all cylinders. All in all he is hard to support this week given some of his play over the last month.
I have joint top selections this week in the shape of Sergio Garcia and Henrik Stenson. We'll start with Sergio who is the biggest fit to our Sawgrass conclusions and is one of the form dogs in the field. Sergio has win at Sawgrass and a string of close finishes and I believe he has the perfect game for Baltusrol as it is setup now. He finished in the top 25 in 2005. Garcia is a man in a rich run of form. In late May he won the Byron Nelson and has posted three 5th placed finishes since in the Us Open, BMW International and British Open. 3rd in his home Open De Espana and second at the Honda are two other highlights of a stellar year so far. This is probably the most consistent Sergio has ever been. Many people question if he has what it takes to win a major championship but the same people don't realise how hard it is to win one of these.
Even the best golfers in the world whenever they hang up their spikes are lucky to have one or two of these championships tucked away. Sergio is far from done and considering his form heading to Baltusrol he represents the best value in the field.
Sergio Garcia - 2.5pts e/w @ 28/1
Lost -5pts
Henrik Stenson won at Sawgrass the year after Sergio so once again saunters into some of our criteria for this week but more than anything else I still believe his form to be underestimated by the bookies. This recent run of form is similar to his form that captured the 2013 Fedex Cup. Back then he posted two runner up finishes, two third placed finishes and two victories in eight appearances to sprint away with the mega money.
As I mentioned in my British Open preview he is performing every bit as good if not better than back then. Two wins, five runner up finishes and three third placed finishes now make up the last twelve months of Stenson's career and with two wins in his last three starts he arrives here as the form golfer in the field. He made the cut in 2005 but finished a fair bit down the field but worth highlighting a shot a 67 on day two. Everything is going for him right now and his wins seem to come in spurts and I can't rule out another one this week. I would have liked to get a slightly juicier price, nevertheless he is playing the best golf of the lot right now and I'm happy to back him again after his Open triumph.
Henrik Stenson - 2.5pts e/w @ 16/1
Lost -5pts
After the top two bets things become a shade more difficult. There isn't a lot of value to be had nor is there a lot of golfers jumping off the page ready to be backed. It is unlike me to go with just a three pronged attack into a major but I can't force any other bets.
I'll finish with a bet on another who has yet to cross the line in a major. Rickie Fowler started the year in fine enough fashion before embarking on somewhat of a lull recently. A win in Abu Dhabi at the start of the year propelled Fowler to one of the form golfers in the world but ever since handing the Waste Management title to Hideki Matsuyama he hasn't looked like the same golfer since. Three made cuts on the trot however including a top ten finish at the Bridgestone is enough to suggest to me that Fowler is coming back to some sort of form where he could compete in one of these championships. Butch Harmon is a top coach and his employees are never too far away from winning these majors. With little else jumping off the page I believe Fowler to be worth the risk of an each-way punt at 40/1. He is another Sawgrass winner also which boosts my thinking. I'll be back tomorrow with some extras and day one bets.
Rickie Fowler - 1pt e/w @ 40/1
Lost -2pts