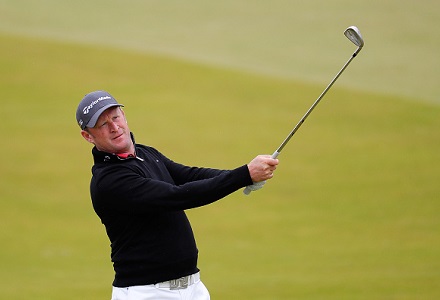 Niall Lyons has two-three ball bets as well as a Top Welshman selection.
As ever with a major championship there are plenty of extra markets for us to pour over and with a somewhat famine on value in the outright market I think we're better off investing a few quid in other markets.
The first one that popped off the page was Top Welshman. Many firms have these two lads priced up at the same odds, while many have
Jamie Donaldson
ahead of Dredge in the outright. However, most have opted to make Dredge the favourite in this two man shoot out. I can't agree though. Donaldson has been in shocking form with missed cuts becoming the norm. Dredge himself has missed three of last five cuts. Overall these two lads are unlikely to make the weekend, but Donaldson certainly has the edge over Dredge in major experience and given the length of the course I'd be very surprised if Dredge manages any decent scores during his first two rounds. It's a good place to start this week for a value bet.
J.Donaldson Top Welshman - 3pts @ 6/5
Lost -3pts
Next up we'll chance the 2005 champion Phil Mickelson in his opening three-ball with McIlroy and Day. Formidable opponents yes but neither has been in scintillating form of late and Phil will be heading to Baltusrol with a lot of confidence. He played out of his skin at Troon and has two runner up finishes in last five starts. This is some of the best golf Phil has been playing for years and with Day not playing his best stuff lately and McIlroy far from guaranteed a putting performance, Phil holds every chance of winning this three ball. We won't be going overboard with the staking as we know it is a tough task, but I certainly feel the masses have underestimated just how well Phil is playing these days.
Phil Mickelson to win 3 ball - 0.75pts @ 5/2
Lost -0.75pts
I'll chance a second bet on day one in the shape of
Bubba Watson
. He started in blistering fashion on day one at Troon before dropping shots on the tougher back nine. I could see a similar pattern evolving here as I see the course suiting his eye as you have to shape shots both ways. He is a magician at that and I believe there are one or two good rounds in him here at the PGA. He is up against formidable opponents also in Spieth and Garcia. I see Garcia figuring a long way into this event but he could be a slow burner and just hang around like he did at Oakmount earlier in the Summer. Spieth never likes being outdriven and Bubba has the potential once again just to get into his head. Anything bigger than 2/1 is worth a small bet.
Bubba Watson to win 3 ball - 1pt @ 9/4
Lost -1pts