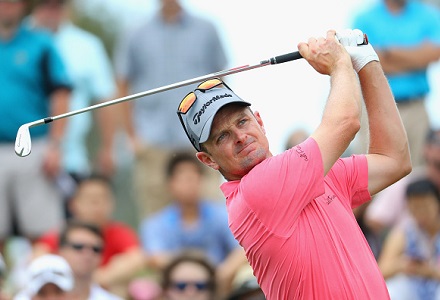 Niall Lyons takes us through the DP World Tour Championship
The season comes to its climax this weekend at the Earth Course in Dubai where three of the seasons best battle it out to become Race to Dubai winner. That tournament within the big one will be contested primarily between Rose and Fleetwood with Garcia having a very unlikely outside chance of taking the spoils. However gripping that story will be it will still play second fiddle to what always is a great event here. Rory had his mini domination here a few years back whilst Stenson has also had his fair share of success here. Matt Fitzpatrick landed the biggest tournament in his career late last year so the cream certainly tends to rise to the top. Long driving and a silky putter are needed here as you'll need to hit the high teens under par to win this event.
There is no better place to start this weeks preview and punting week than with JUSTIN ROSE (best price 7-1). The tournament jolly holds the key to unlock one of the best years in his career despite the inevitable downside of that back 9 holes on Sunday at Augusta. I had been following him closely and as I wrote various times at the start of the year his putting stroke looked the best it ever had. It was certainly this facet of his game that was holding him back claiming more titles. That's why I weighed in at Augusta and a few times previous to that at the start of the season. Each time he failed to get over the line but that has changed in recent weeks with wins in Turkey and Sheshan. He has certainly been ruthless in his pursuit of titles lately and he comes here playing the finest golf he has ever played. I can't see him out of the mix now this week with his game in fine shape. The different between a top 10 and a win will depend on his putter. He has twice been a runner up here and we can only hope that fatigue doesn't play a part but after a week off hopefully he should be fine. I was expecting a slightly thinner price so the 7/1 out there is more than pleasing.
Justin Rose - 4pts @ 7/1
Sergio Garcia hasn't done anything special here down the years and despite a great record in europe this season I don't see him as a big contender. He can roll his putter nicely around these parts but the attacking games of some of the players around him in the market certainly translate better here. Jon Rahm debuts here this week and surely the course will suit. He has room off the tee to open his shoulders and holes his fair share of putts. A solid all round game which in years to come will no doubt contend here but I feel 2017 may be a shade early for a title like this. Grace won in his home country last week but it seemed to take an awful lot out of him. He needed to pull out all the stops to beat Dubuisson and Jamieson during the back 9 on Sunday and as impressive as his performance was he is one I do expect him to be fatigued. Schwartzel has a very solid record here and his silky putting touch does tend to give him a head start on most in this field. His price is uninspiring though as he doesn't win an awful lot.
Instead I'm opting for TYRELL HATTON (best price 16-1). After we punted him at the British Masters where he held the halfway lead before missing every putt from 5-20ft it seemed over the weekend, he hasn't done much wrong. After that he won two weeks on the trot and has followed that up with another three top 20 finishes. His record here of 2-13-6 speaks volumes for his chances here also. His attacking powerful long game can pay more dividends here at the Earth course this time around and with the year he has had I fully expect him to play well once again. With the calibre of the field I would have hoped for a slightly bigger price, but it is fair enough and we'll invest.
Tyrell Hatton - 2pts e/w @ 16/1