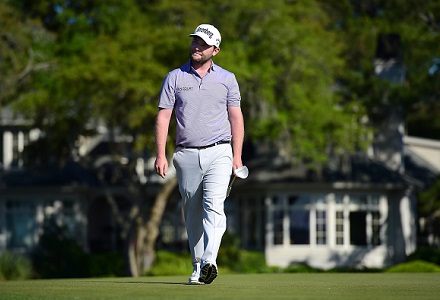 We may as well rename this event the Charl Schwartzel Championship as it has been dominated by the South African down the years here at Leopard Creek. Four times a winner and three times runner up at this event Charl is always hard to beat. It is advantageous to have length off the tee here at Leopard Creek although accuracy is of supreme importance as there are plenty of dangers lurking. Greens are usually lightning fast but accurate iron play is the name of the game to play well around here.
The finishes Schwartzel and Grace have posted here between them the last five years read WIN-8-26-WIN-WIN-WIN-12. Previous to that Charl has another two runner up finishes the previous two years. At around 3/1 and 6/1 these two represent the bulk of the market and I can't see the title going anywhere else.
The million dollar question is which one do we back. Both players recent from is solid yet unspectacular. Both have a top five finish posted in their last two starts. Schwartzel is a lot shorter in price simply due to his record around here which is simply ridiculous. This is around the shortest he has ever been for this event though and it seems a big gamble to take if he turns up and he doesn't putt too well. That being said, he usually does around here and will certainly be hard to beat.
My preference, by a nostril, is BRANDEN GRACE, mainly because of the price. He turned up here last year around the 4/1 mark amidst similar, although slightly better form to eventually finish 8th. The 7/1 that is out there appeals slightly more than Charl as he can blow hot and cold with the putter. Similar applies to Grace in that matter to be fair.
Grace ranks eight places higher than Schwartzel in the world rankings and personally there is no question as to who the better golfer is. Schwartzel has landed a major championship and may have more to come, but Grace has a lot more game in the locker. He has come close to winning a few majors in the last number of years and one will surely come. His ability to close out events is very impressive also. Forgetting course form, Charl is dodgy enough in that category. Grace finished 8th here last year after a very dodgy start 71-73. At that stage he lied 11 shots off Charl, while he gained three shots on him over the weekend. Grace's performance in the Nedbank was solid with a 3rd placed finish and he could finish the year in style. Expectation will be huge on the defending champion to continue his exemplary record around here so I'll take Grace to sneak under his radar. Claim Now £10 Free Credit and a £500 Deposit Bonus
Branden Grace - 3pts @ 7/1
Lost -3pts
Finally I believe DYLAN FRITELLI is worthy of selection this week. Fritelli had a great year on the Challenge Tour finishing 8th in the rankings and securing his tour card for this season. In August he won the prestigious Rolex Trophy on the Challenge Tour and followed that up with eight other top ten finishes during the season. He may just be realising some of the potential people thought he had when he played with Spieth at Univeristy in Texas. He finished 11th here last year and 22nd the year before so can clearly score reasonably well on the course. A tied 2nd at last years Aussie PGA shows just what he is capable of and at 45/1 he rates a decent each-way alternative to the two market leaders.
Dylan Fritelli - 1pt e/w @ 45/1
Lost -2pts