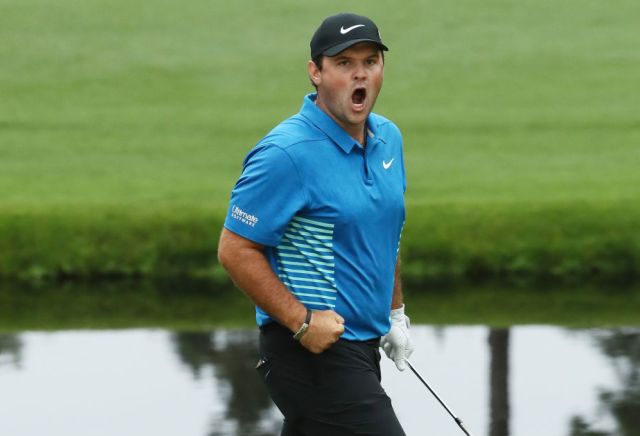 So the dust has settled on a nasty day two in the Ryder Cup and I fear what this could turn into later tonight after some of the offence that has been directed towards the Europeans. If this match gets closer tonight then strap yourself in, it should be pay per view.
The single pairings are out and both teams have stacked their best players at the top of the draw. It has resulted in the first two games being Reed v McIlroy, and Spieth v Stenson. The outcome of these two matches will determine the direction this trophy goes come midnight tonight. With the golf that PATRICK REED played last night I can't make him as big as 2/1 tonight to beat Rory. McIlroy has been fired up all week Clarke has sent him out to lead by example and get the first crucial point for Europe on the board. It will be a difficult task with a similarly pumped up Reed who absolutely tore apart the course yesterday evening. Reed is a matchplay specialist and can not be easily dismissed here.
Patrick Reed - 1pt @ 2/1
I'm also prepared to chance MARTIN KAYMER against Matt Kuchar. Kaymer showed at Medinah that he could be relied upon when it came to the crunch and if this match goes the distance he will be in a pivotal match. He hasn't been too impressive this week as of yet, but the same can be said for Medinah four years ago. He has an ice cool persona for these types of tests and won't be easily beaten. Overall I believe around the 2/1 is a shade of value. These are the only two bets I'll be having this evening. I wouldn't put anyone off backing Europe at this stage. 3pts is not a massive deficit. If you consider the singles as six matches apiece. Europe would only need to take one and a half matches off the Americans share in order to retain the trophy. It isn't as difficult as people would make you believe. It is a tall order but I wouldn't rule out a Europe comeback. Their lack of strength in some of the rookies may just prove to be the difference though. Interesting night ahead.
£10 Free Credit and a £500 Deposit Bonus
Martin Kaymer - 1pt @ 11/5